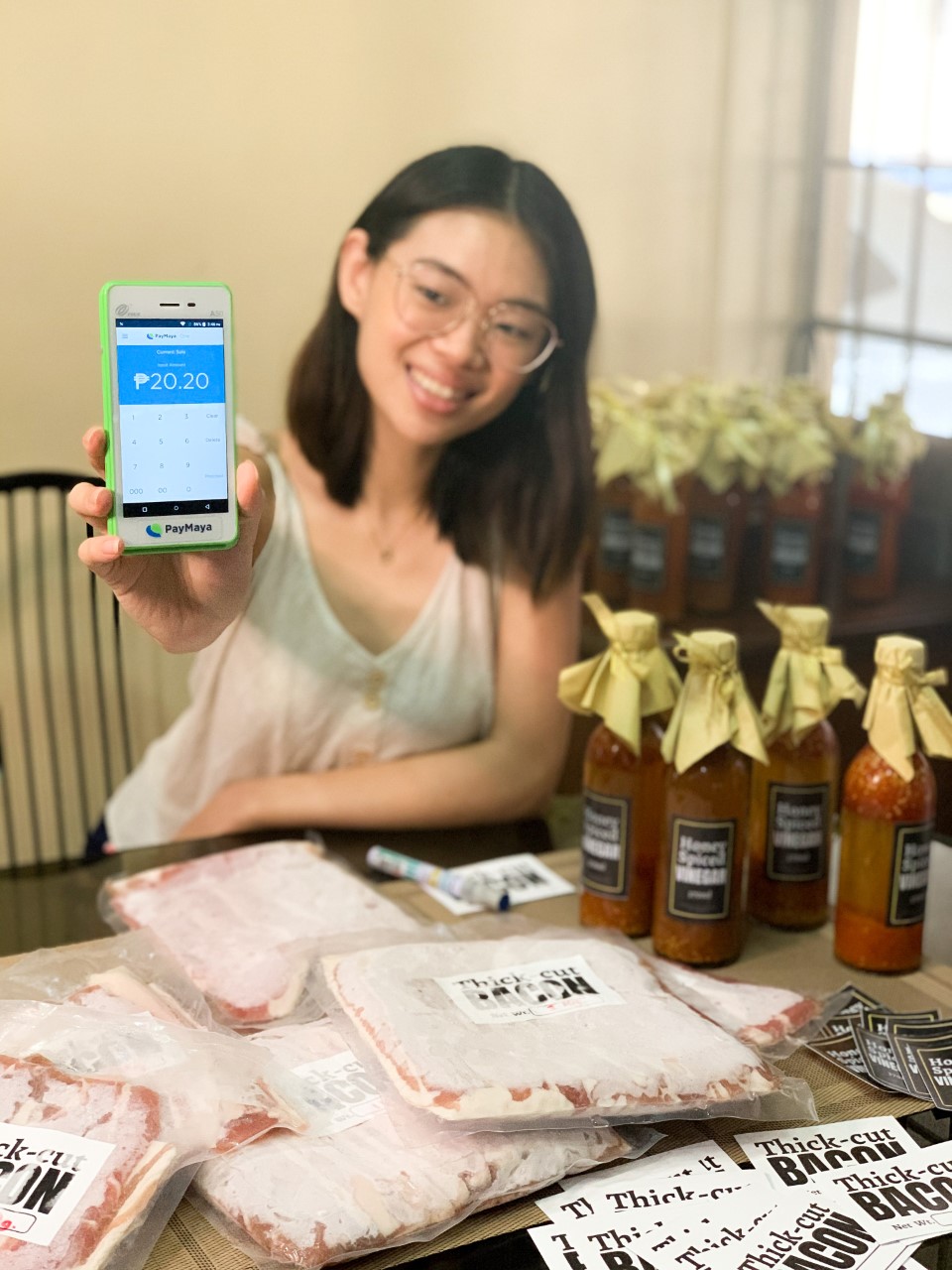 More Filipino business owners and casual sellers have recognized digital payments as a key component of doing business under the new normal, boosted by ready business-in-a-box solutions from PayMaya.
As of end-November, there's been an exponential growth in the number of MSMEs utilizing PayMaya's digital payment acceptance solutions (2000% year-on-year) showing a change in how merchants are doing business as a way to cope with the effects of the pandemic.
In response to the growing demand for cashless payments at the height of the quarantine, PayMaya launched the PayMaya Negosyo app in May. This allows MSMEs to have their own merchant QR in as fast as 24 hours, enabling them to easily accept cashless payments via QR, bank transfers, and through e-wallets, using only their mobile phones.
MSMEs can also generate more income by selling mobile prepaid load as well as accepting payments for bills through the same app. Soon, qualified businesses will be able to accept remittance transactions through the PayMaya Negosyo app.
Since launch, the PayMaya Negosyo app has been downloaded hundreds of thousands of times via the Google Play Store and has enabled MSMEs to instantly accept payments via chat, on their social media pages, or through their online stores.
Because of this development, the MSME segment now comprises over 95% of PayMaya's total merchant base in 2020, compared to just 78% in 2019.
PayMaya's solutions are designed to serve the country's more than 1.5 million registered MSMEs which accounts for more than 99% of all the Philippine businesses and provides 62.4% of the country's employment.
According to the data from the Department of Trade and Industry, there are 6 million more micro-enterprises that have yet to formally register, and PayMaya is already enabling this segment through its various solutions.
Aside from PayMaya Negosyo, the company also offers the PayMaya One Lite device for in-store card and e-Wallet payments, digital tools like Digital QR, Payment Links, and PayMaya Checkout payment gateway plugins which can easily be availed here.
Helping MSMEs bounce forward
To further help our country's MSMEs, PayMaya has also rolled out innovative programs in close cooperation with the DTI and private sector partners such as Go Negosyo.
In October, PayMaya launched the "Sulong Negosyo" Program wherein MSMEs are provided with ready-business-in-a-box tools such as the PayMaya Negosyo app, as well as marketing and rewards opportunities through the PayMaya Negosyante Rewards. This program aims to help MSMEs accelerate their transition to e-commerce.
PayMaya has also been working with LGUs through its LGUs Accelerating and Embracing Digitalization (LEAD) Program to create digital cashless ecosystems in their respective localities, which includes the empowerment of MSMEs to make and accept cashless payments from local residents.
The company has also supported the private sector-initiated "Ingat-Angat Tayong Lahat" campaign that promotes the dual goal of public health safety and economic recovery.
To know more about PayMaya's products and services, visit www.PayMaya.com or follow @PayMayaOfficial on Facebook, Twitter, and Instagram.
Emman has been writing technical and feature articles since 2010. Prior to this, he became one of the instructors at Asia Pacific College in 2008, and eventually landed a job as Business Analyst and Technical Writer at Integrated Open Source Solutions for almost 3 years.