ASUS has just unveiled its latest series of graphics cards with the latest NVIDIA GeForce RTX 3060 Ti GPU. The new series of GPUs includes five new models namely the ROG Strix, TUF Gaming, ASUS Dual, ASUS Dual MINI, and ASUS KO GeForce RTX 3060 Ti.
These bring buffed-up cooling, PCBs, and power designs to complement the new NVIDIA Ampere architecture.
ROG Strix GeForce RTX 3060 Ti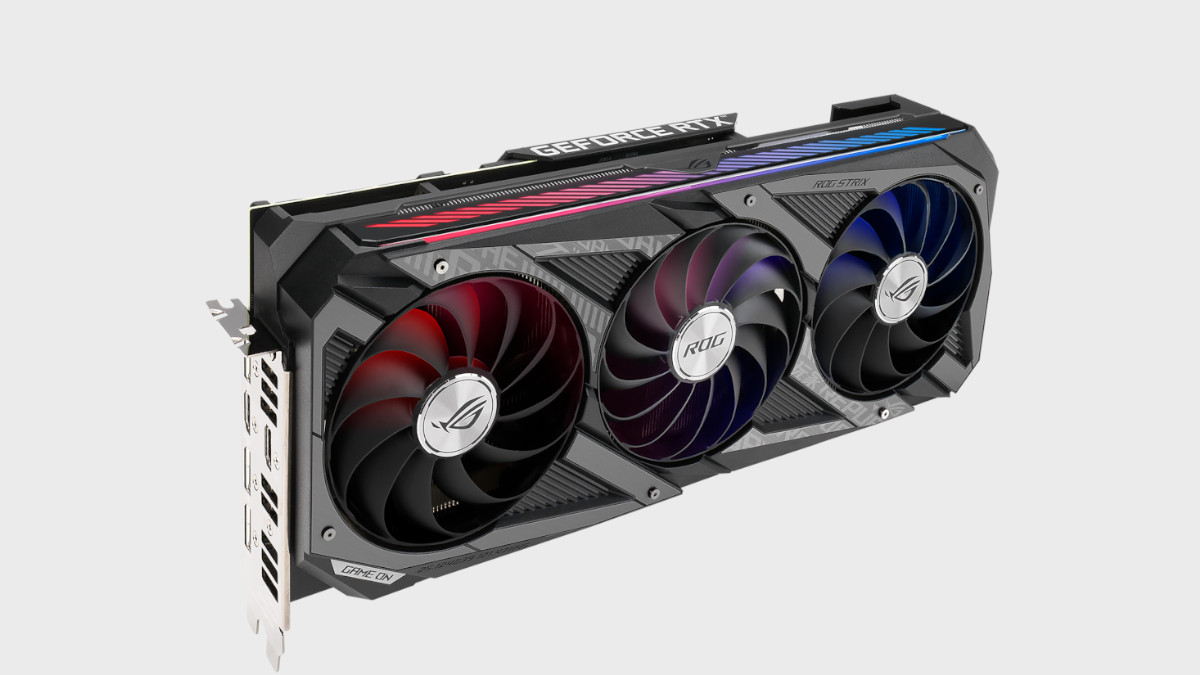 The ROG Strix GeForce RTX 3060 Ti features three Axial-tech fans that have been tuned to fulfill specialized roles. The central fan has 13 fan blades and provides boosted static pressure to drive air through the heatsink fins and the GPU heat spreader. The two fans that flank the center fan feature 11 blades each and provide better airflow through the cooling array.
The GPU features Super Alloy Power II components which include top-shelf capacitors, chokes, and power stages. These components are soldered to the PCB with ASUS-exclusive Auto-Extreme Technology to ensure precise joints.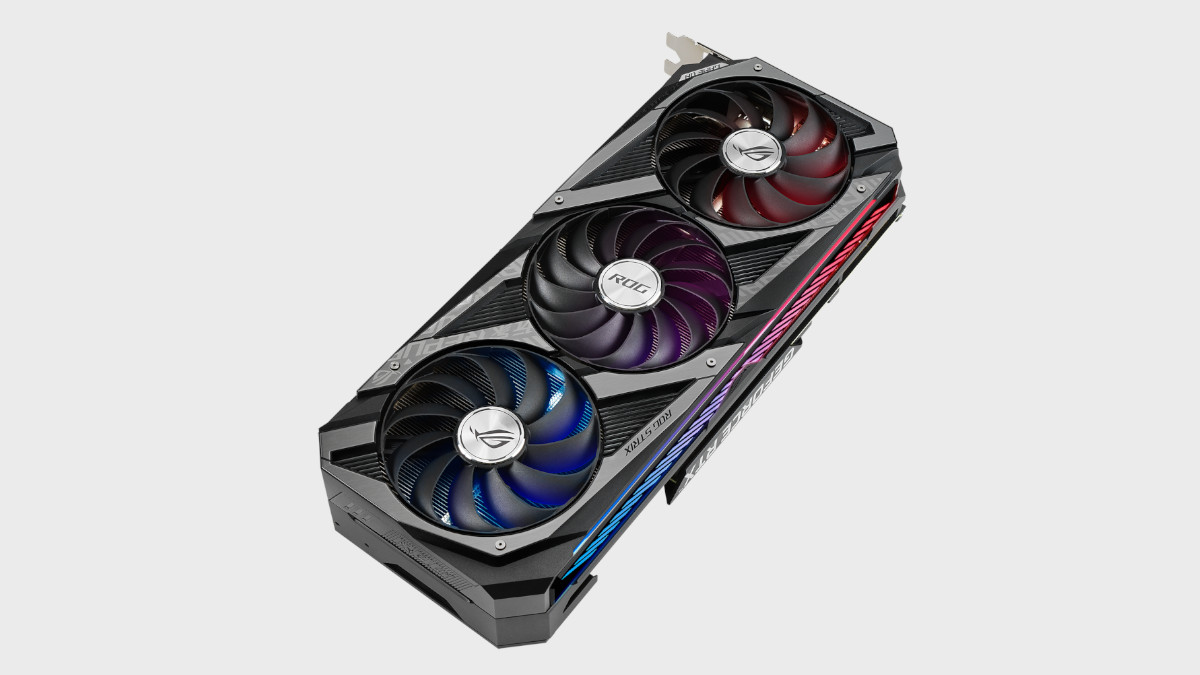 The ROG Strix GPU also has FanConnect II headers that allow PWM fans to be tuned based on CPU and GPU temperatures. In addition, it has an onboard Dual BIOS switch to choose between performance and quiet profiles without software. Another ease-of-use feature is an onboard voltage-sensing circuit that monitors PSU rail voltage.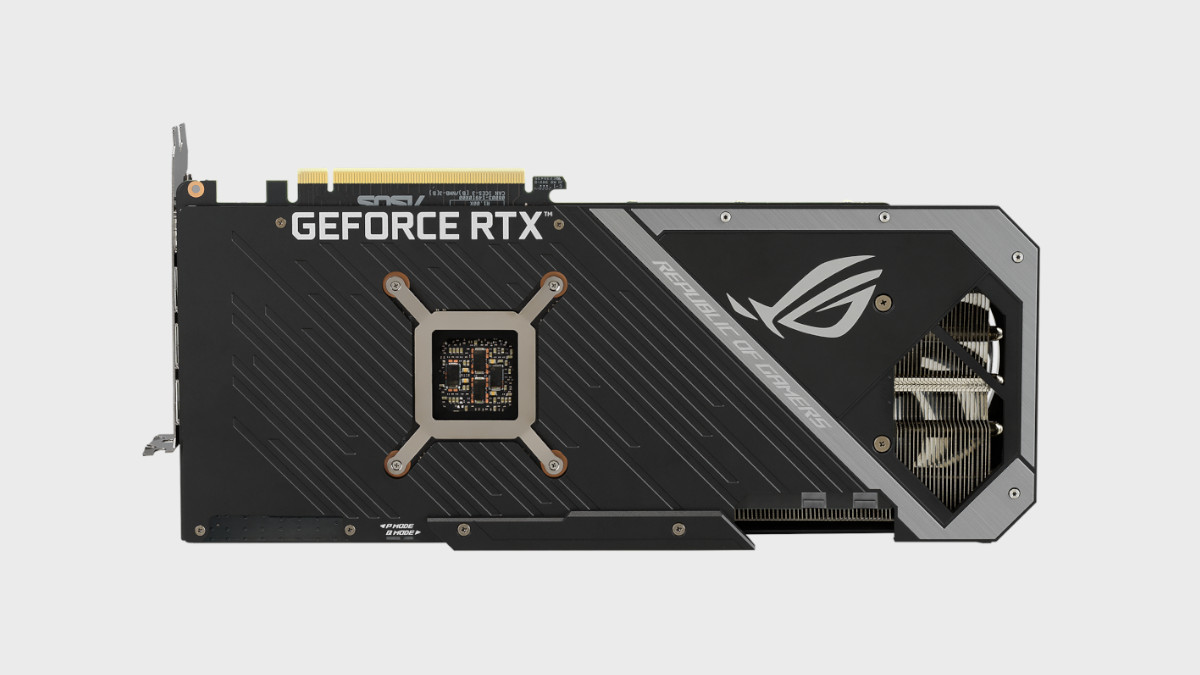 The ROG Strix has a metal backplate with a wide vent that allows hot air to escape towards the chassis exhaust fans. The GPU has a bracket underneath to provide consistent mounting pressure between the die and heat spreader.
TUF Gaming GeForce RTX 3060 Ti
The TUF Gaming GeForce RTX 3060 Ti, on the other hand, offers robust power and cooling. It has an all-metal shroud that houses three Axial-tech fans that use dual ball fan bearings.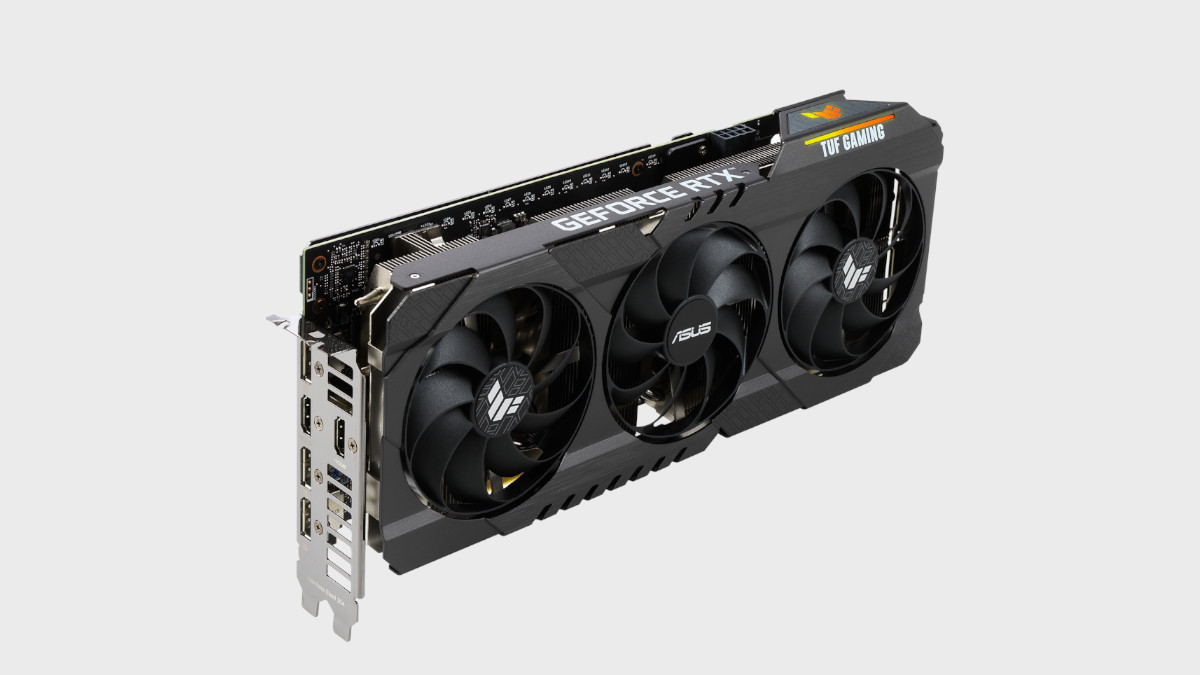 As part of the TUF Gaming series, the new GPU has capacitors with military-grade certification along with top-shelf chokes and MOSFETs. It also uses the same Auto-Extreme Technology as the ROG Strix version. In addition, each TUF Gaming card is subjected to a 144-hour validation trial to ensure performance.
ASUS Dual GeForce RTX 3060 Ti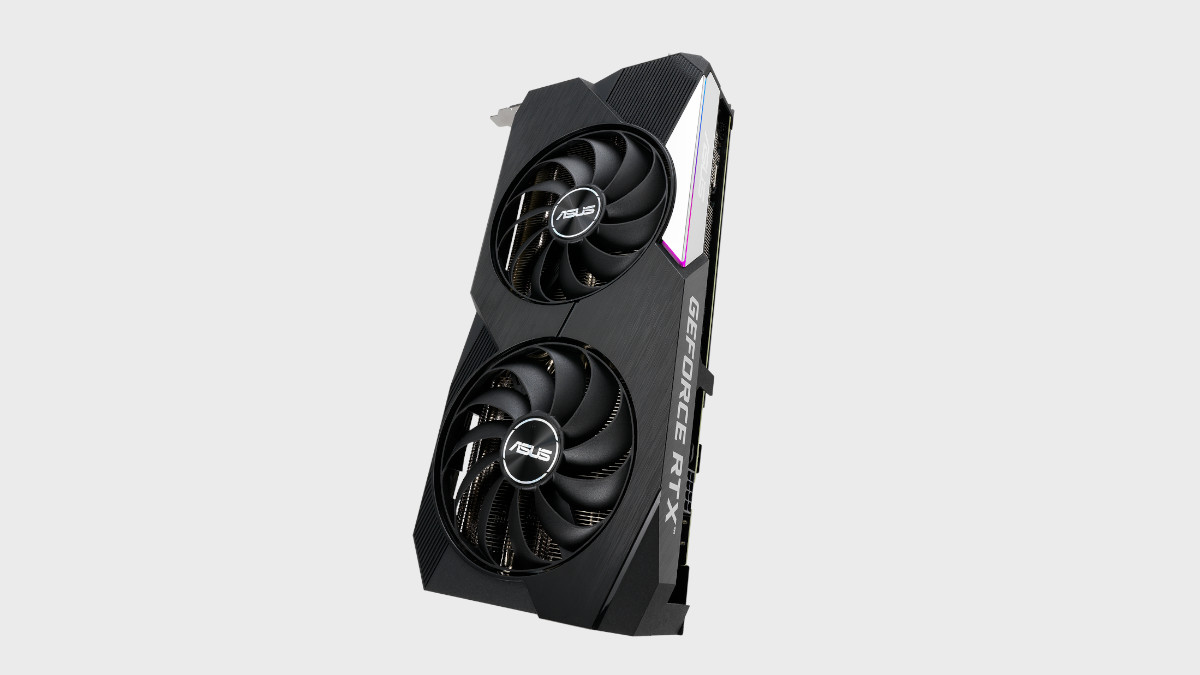 ASUS Dual GeForce RTX 3060 Ti uses two Axial-tech fans to provide ample airflow to the heatsink. The fans come to a halt automatically at low temperatures, as well.
It also uses Auto-Extreme Technology during the manufacturing process and avoids the use of harsh cleaning chemicals which results in greater precision and reliability. The ASUS Dual has an aluminum backplate and stainless steel I/O bracket which help the PCB from unwanted flex.
ASUS KO GeForce RTX 3060 Ti
The ASUS KO GeForce RTX 3060 Ti graphics is built on the foundation laid by ASUS Dual through a modified shroud, space-grade fan bearing lubricant, Auto-Extreme Technology capacitors, and a vented backplate. The shroud features gold and silver faceplates laced with customizable ARGB lighting.
Cooling is taken care of by a large heatsink that fills most of the card's 2.7-slot footprint coupled with the vented backplate to prevent heat buildup.
The two Axial-tech fans spin on sleeve bearings and also deliver a quieter acoustic profile than dual-ball-bearing designs.
Availability and Pricing
The ROG Strix, TUF Gaming, ASUS Dual, and KO GeForce RTX 3060 Ti graphics cards will be available in the Philippines starting December 2020.
| | |
| --- | --- |
| Model | SRP |
| ROG-STRIX-RTX3060TI-O8G-GAMING | PHP 34,590.00 |
| TUF-RTX3060TI-O8G-GAMING | PHP 31,490.00 |
| KO-RTX3060TI-O8G-GAMING | PHP 31,790.00 |
| DUAL-RTX3060TI-O8G | PHP 29,890.00 |