It's been weeks since the AMD Radeon RX 6800 and Radeon RX 6800 XT reviews came out, which supposedly denoted in-store availability, but we still haven't seen any local stocks until today. Cebu Appliance Center, one of the largest retailers in the Philippines, posted both the RX 6800 and RX 6800 XT available for pre-order on their website. PC Configure, a Pampanga-based retailer, also posted the same XFX Radeon RX 6800 and XFX Radeon RX 6800XT for pre-orders.
XFX Radeon RX 6800 & RX 6800 XT PH Price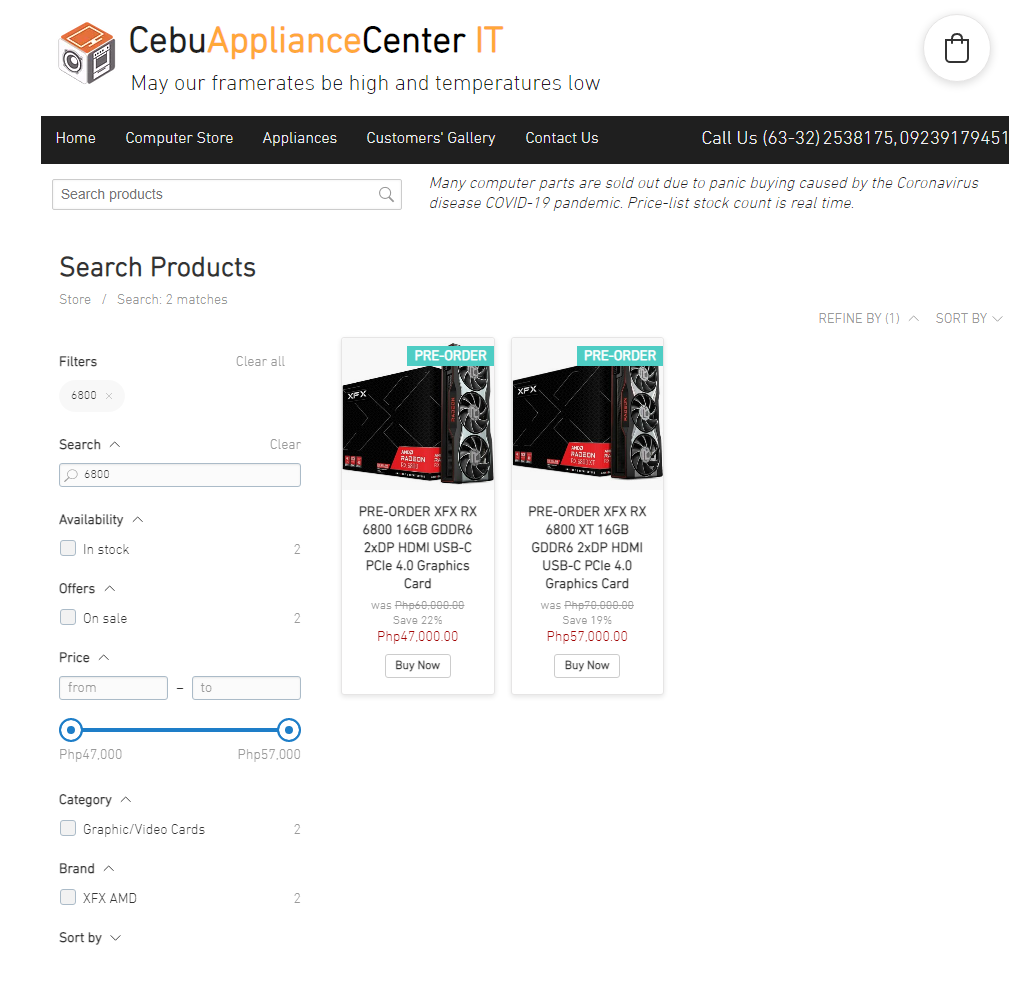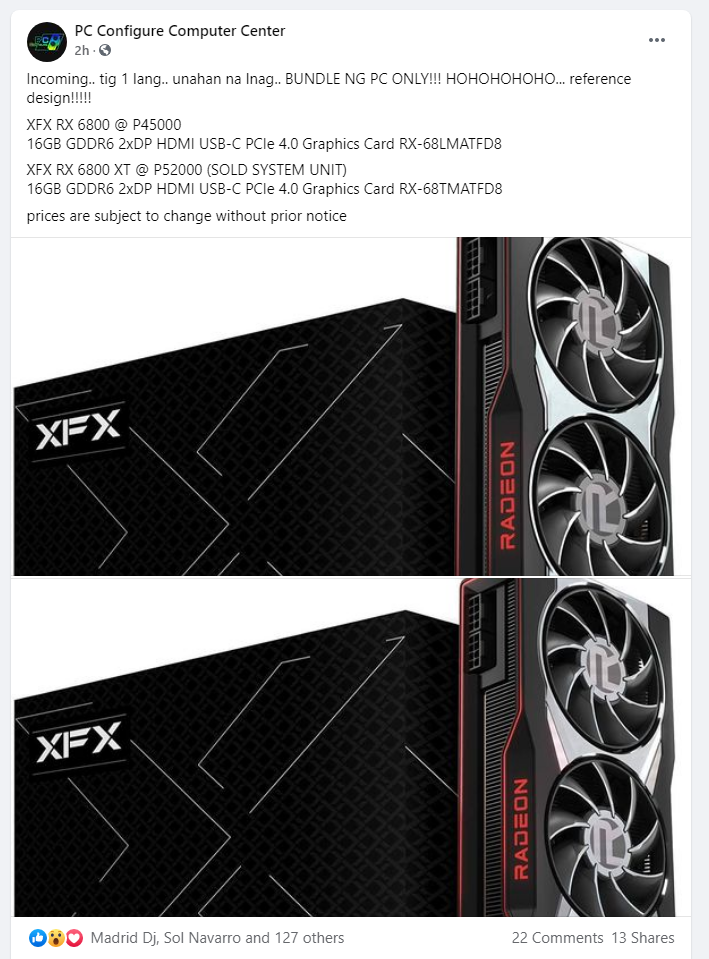 PC Configure prices the XFX Radeon RX 6800 at Php 45,000 ($936) while the XFX Radeon RX 6800 XT is priced at Php 52,000($1,082) albeit sold with a whole PC. On the other hand, Cebu Appliance Center prices the XFX RX 6800 and XFX RX 6800 XT at Php 47,000 and Php 57,000, respectively. Cebu Appliance Center's higher prices can be attributed to higher shipping costs from Metro Manila to Cebu. Moreover, Cebu Appliance Center doesn't require a whole-PC bundle purchase for the RX 6800 cards.
Update: Cebu Appliance Center offers the RX 6800 and RX 6800 XT for Php 44,000 and Php 52,000 respectively if they are bought with a whole PC.
Prices for the latest RX 6800 series of graphics cards are outrageously higher than what Nvidia is offering with the RTX 30 series, considering that the cards listed are reference editions. Not to mention it's almost double the announced global MSRP of $499 US for the RX 6800 and $649 for the RX 6800 XT.
We could expect a Php 3,000 to Php 6,000 premium on the aftermarket coolers for the Php 45,000 Radeon RX 6800 and Php 52,000 Radeon RX 6800 XT.
Read our review of the AMD Radeon RX 6800 XT here
Grant is a Financial Management graduate from UST. His passion for gadgets and tech crossed him over in the industry where he could apply his knowledge as an enthusiast and in-depth analytic skills as a Finance Major. His passion allows him to earn at the same time help Gadget Pilipinas' readers in making smart, value-based decisions and purchases with his reviews and guides.