Since its launch last October 31, it looks like users are starting to be surprised at just how capable the V20 series smartphones are.
The vivo V20 and V20 Pro for instance, are equipped with 44MP front cameras that deliver clear selfies and videos. Both devices also boast content-enhancing features that give the user an edge to stand out and #BeTheFocus in the realms of content creation.
All the details, anytime and anywhere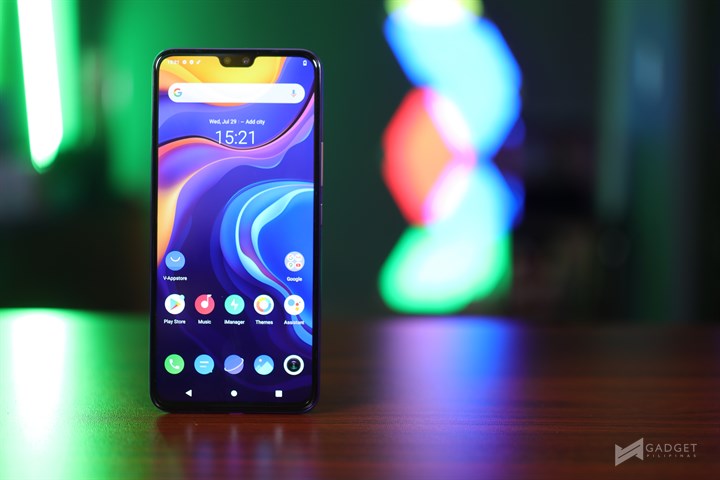 With an industry-leading 44MP camera and eye autofocus technology, the vivo V20 and V20 Pro can capture crisp shots down to the nitty-gritty details. Shots are also enhanced further by features like AI Face Beauty, and a super wide-angle selfie mode that's exclusive to the V20 Pro that eases your worry of not being able to capture that beautiful background in its entirety.
This "attention-to-detail" is also showcased during low-light scenarios, thanks to the Night Scene features which ensures clean and vibrant selfies from dusk 'til dawn.
Users can also take 4K videos using the front camera, which is perfect at this time wherein content creators only have themselves to rely on for shooting, editing, and creating content that's professional-grade.
The best of both worlds in motion
Successful vlogs are a result of different creative elements and content that captivate the target audiences. It boils down to good footage of the creator stating their opinions edited plus supporting visuals to highlight their statements.
With the vivo V20 series, users can record footage from the front and rear cameras at the same time, which is perfect for reaction videos and similar vlogs that are in-demand.
The vivo V20 series also locks into a subject with its steadiface video features, so the user won't have to worry about dizzying footage. There's even a Front Slo-Mo feature that adds a bit of artistic touch, letting the audience enjoy the footage, frame by frame.
#BeTheFocus today with the vivo V20 series, available via Lazada, Shopee, and from vivo concept stores and kiosks nationwide.
Emman has been writing technical and feature articles since 2010. Prior to this, he became one of the instructors at Asia Pacific College in 2008, and eventually landed a job as Business Analyst and Technical Writer at Integrated Open Source Solutions for almost 3 years.