Samsung has announced its new air conditioning system that uses WindFree technology in the Philippines – the WindFree 4Way Cassette System. This was first introduced in partnership with Rockwell Land in its workspaces across the metro.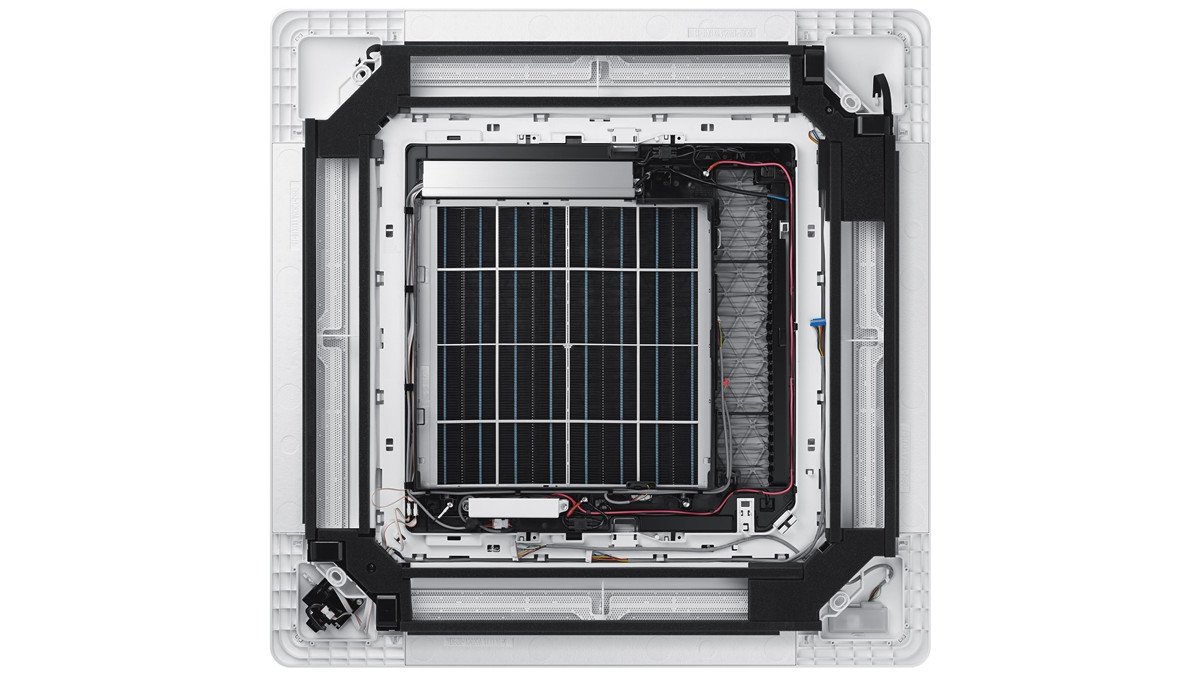 The WindFree 4Way Cassette air conditioner is equipped with an Air Purifying Panel and Ionizer Kit which helps cleanse the air and gets rid of impurities.
The Air Purifying Panel has a pre-filter and a PM1.0 filter. The pre-filter captures large dust particles while the PM1.0 gets 91% ultra-fine dust and helps eliminate 99% of bacteria and viruses like E. coli and Staphylococcus aureus. These filters are washable and reusable. Meanwhile, the Ionizer Kit helps destroys 99% of certain viruses, bacteria, and allergens.
The air conditioner gently disperses air through 15,700 micro-holes in the panel. If used in WindFree mode, it allows you to have cool air without the cold air drafts. It also has a motion detector sensor that detects absence in the room and switches to WindFree mode to reduce energy consumption.
For more information on the Samsung WindFree 4Way Cassette air conditioners, click here.