Last month, details on the Samsung Exynos 1080 chipset was revealed. Now, it looks like the company is ready to unveil its new chipset after making the announcement via the official Exynos Weibo account. The announcement will take place on November 12 in Shanghai, China.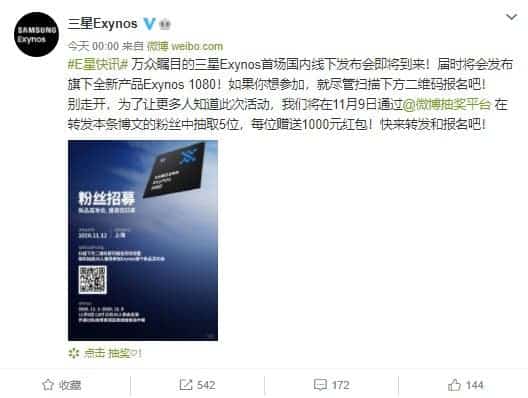 The Exynos 1080 chipset is said to be manufactured on a 5nm process. It will also have four Cortex-A78 large cores coupled with four Cortex-A55 small cores, while in the graphics department, it will have a Mali-G78 GPU.
The result of the new chipset's performance on AnTuTu has also surfaced which shows a score of 693,600 points, surpassing both the Snapdragon 865 and 865+ chipsets.