Introduction
With the high demand for the latest graphics cards from both NVIDIA and AMD, finding one at a "good" price now could be a chore.
Moreover, both companies still haven't released their mainstream mid-range cards for more budget-oriented users. So what's actually left? it's the Turing-based cards such as the RTX 2060.
So if one were to build a PC today, would this card still fit the bill? can it still deliver a level of performance that's more than relevant in 2020? or would it be better to just wait for its Ampere counterpart?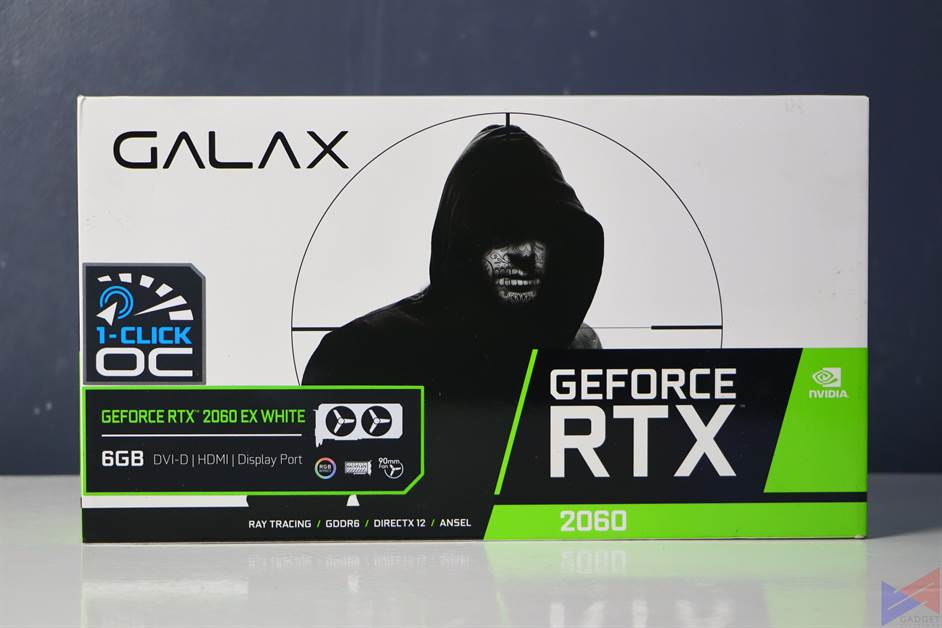 In this case, we tested the GALAX RTX 2060 EX WHITE version on a variety of titles, to see whether it still delivers the bang-for-the-buck performance that it's known for.
Specifications
GPU:
CUDA Cores: 1920

Boost Clock (MHz): 1710

1-Click OC Clock (MHz): 1725 (by installing Xtreme Tuner Plus Software and using 1-Click OC)
Memory:
Memory Speed: 14 Gbps

Standard Memory Config: 6GB

Memory Interface Width: 192-bit GDDR6

Memory Bandwidth (GB/sec): 336
Feature Support:
PCI-E 3.0

Windows 7 64-bit, Windows 10 64-bit, Linux 64-bit
Fans:
2 x 90mm

Fan stop at Idle
Interface
DisplayPort 1.4

HDMI 2.0b

DVI-D
Dimensions:
Dimensions (with Bracket): 245*133*41.5 mm

Dimensions (without Bracket): 233*119*40mm
Design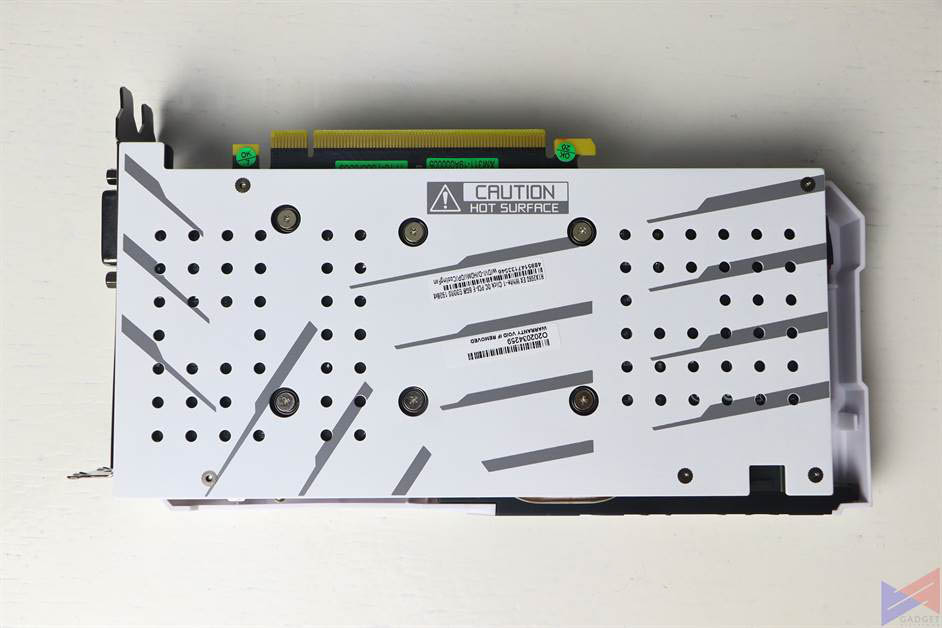 With its compact form factor, GALAX RTX 2060 EX-White should fit in most cases. The color of the backplate and the shroud also makes it more fitting for white builds.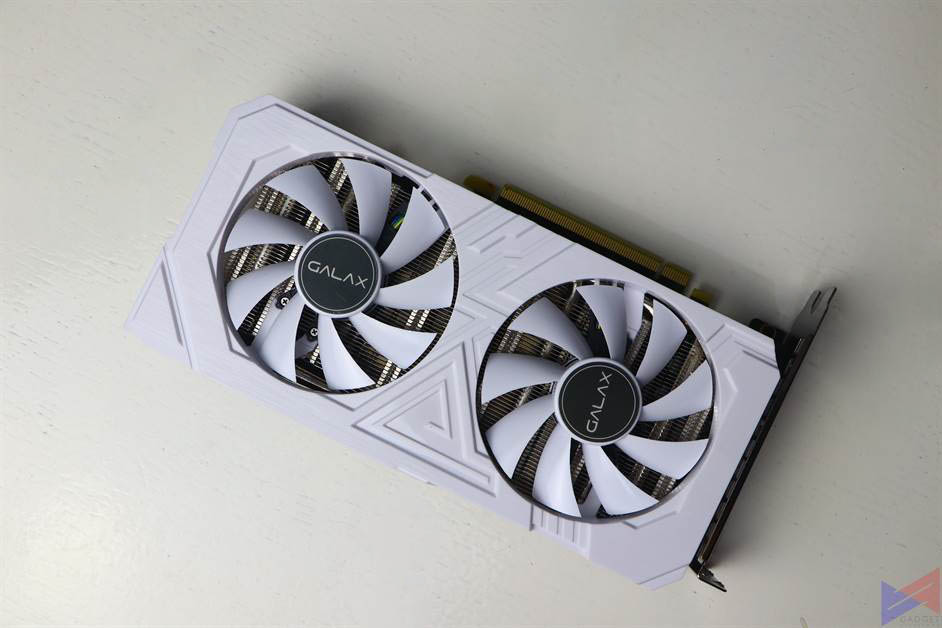 Despite its slim and compact profile, it still boasts two 90mm cooling fans.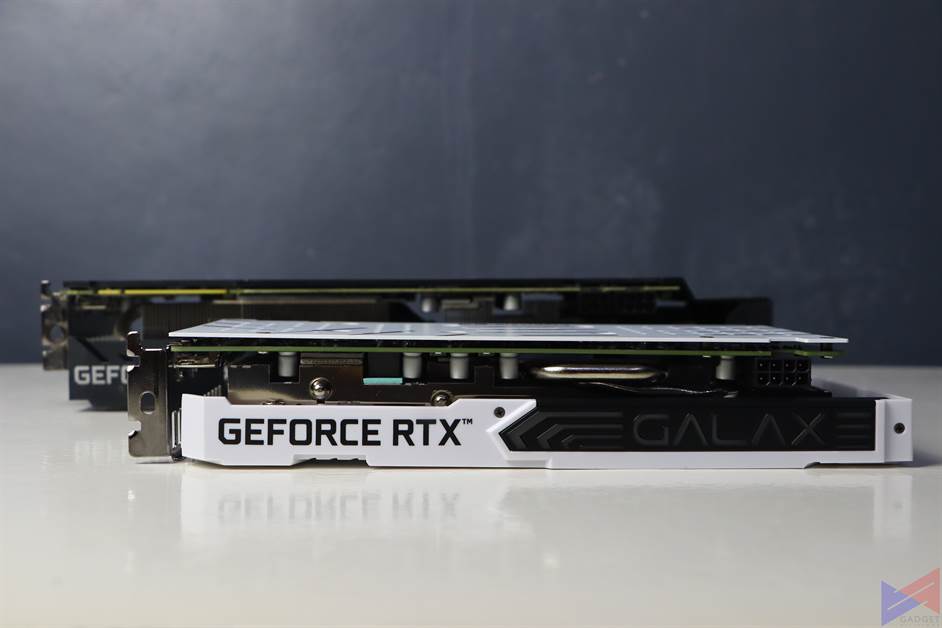 Since it doesn't weigh as much as a big card like the GALAX RTX 2070 Super WTF Edition, you don't need a GPU support, since it doesn't sag when connected in a standard position.
The side hosts the GeForce RTX and GALAX branding, with the latter RGB-illuminated. The lighting effect can be customized using GALAX's Xtreme Tuner app.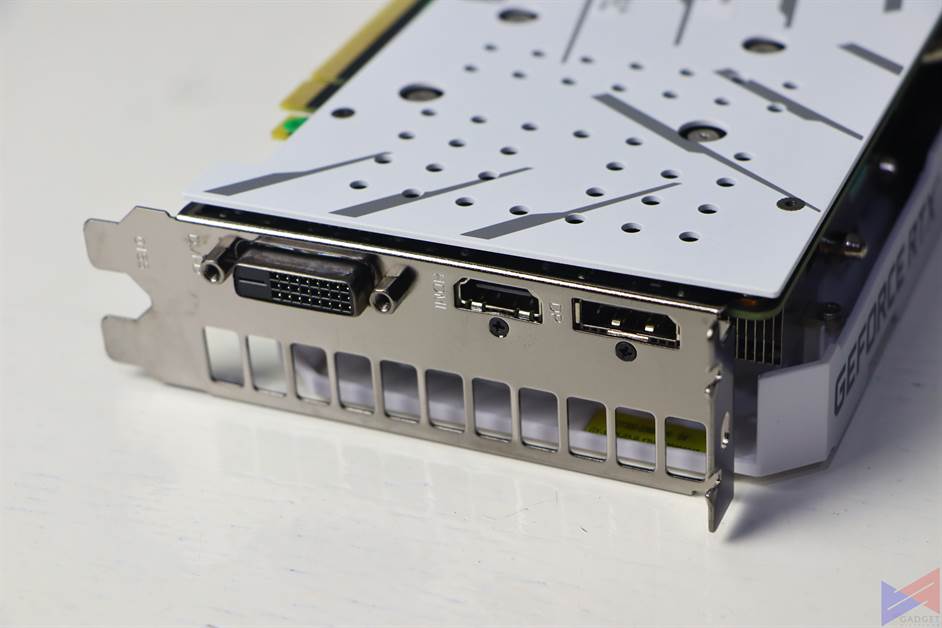 As for connectivity, it's got a DisplayPort 1.4, an HDMI 2.0b Port, and something I rarely see these days, a DVI-D port. Powering this GPU requires a single 8-PIN connector.
Test System
Games
– PUBG
– The Witcher 3
– The Division 2
– Shadow of the Tomb Raider
– Project Cars
– Watch Dogs Legion
Test System
CPU: AMD Ryzen 7 3700X
GPU: GALAX RTX 2060 EX-White 6GB
RAM: T-Force Night Hawk 16GB 3200MHz CL16 (8GB x 2)
SSD: Aorus RGB M.2 SSD 512GB
Kingston KC600 SATA SSD 512GB
PSU: 750W Seasonic Prime 750-GX 80+ Gold
Motherboard: ASUS TUF Gaming X570 Plus
AiO Cooler: ASUS ROG Strix LC 240
1080p Benchmarks

1440p Benchmarks



Thermal Performance

Conclusion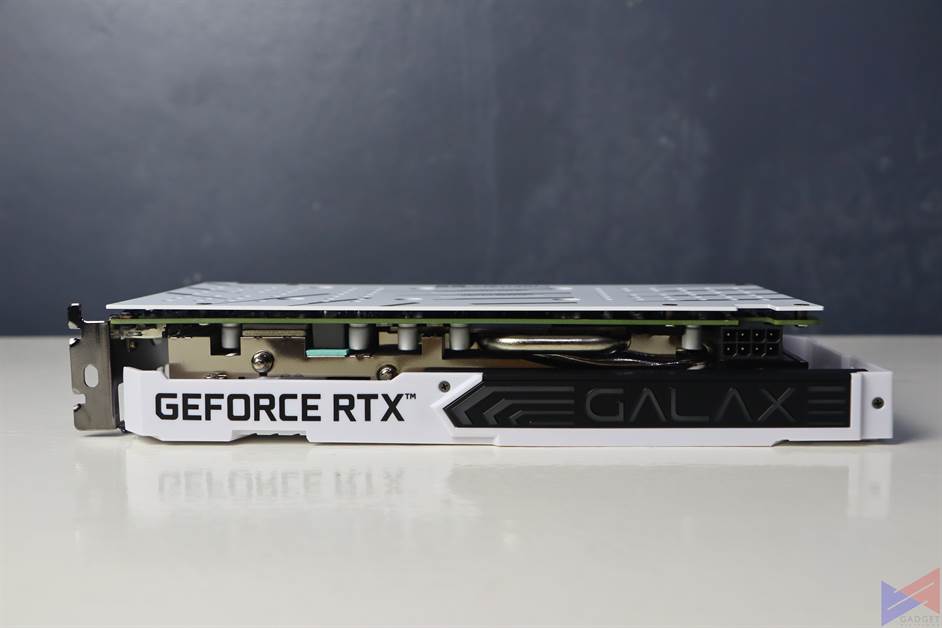 While we all have our own interpretation of these numbers, ours would be that the GALAX RTX 2060 EX WHITE is still an excellent card for 1080p gaming, putting out an average of more than 60 fps in all the titles we tested it in.
Surprisingly, it's also a good card if to start venturing into 1440p gaming, as it was able to put out a decent performance in most of the titles we tested it in. Add that to the fact that it's compact and small enough to fit most cases, and performs well in terms of thermals.
If there was something negative to point out, it would be that its 6GB of VRAM seems more limiting in some games. As for Ray Tracing, it's more of yes it can, but you'll have to tinker with the settings to get the most performance.
So our answer to the question would be if you really need to build a PC now and you want something that looks and performs great, the GALAX RTX 2060 EX WHITE still offers great value (PhP18,950 from PCHub at the time of writing).