Sony has just released its Imaging Edge Webcam desktop app is for macOS (Ver 1.0), in addition, the Windows version now has an updated version – Ver 1.1.
Launched last August, Imaging Edge Webcam allows you to transform your Sony Digital Camera into a high-quality webcam by connecting it to a PC via USB.
Windows 10 (64 bit) and macOS 10.13-10.15 are the current compatible operating systems.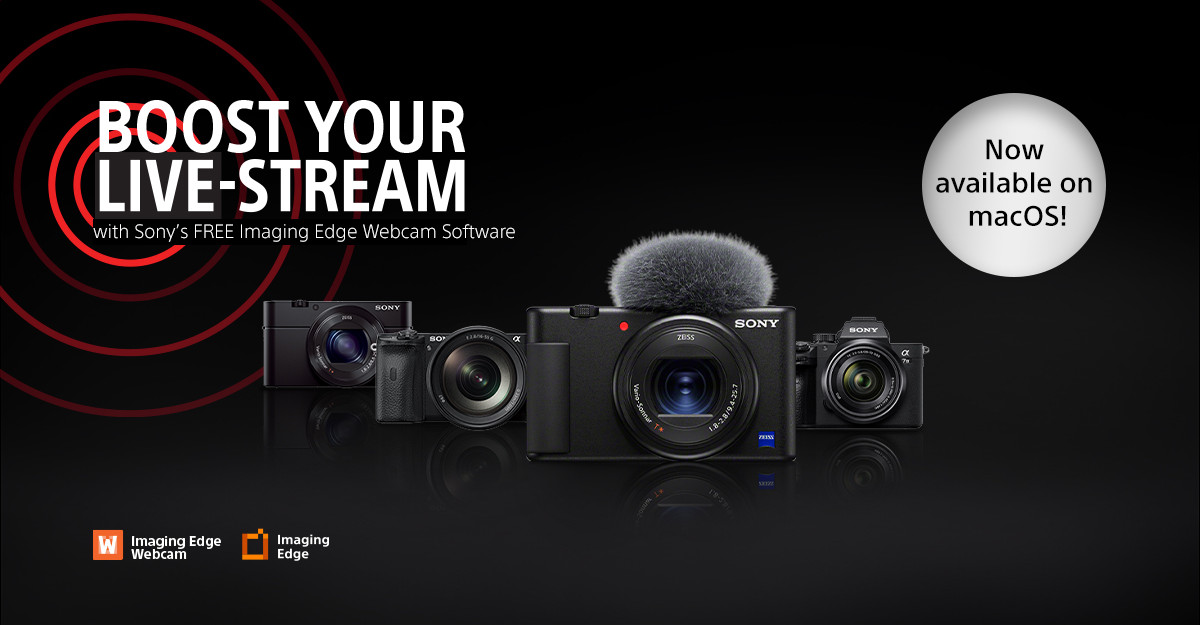 Among the cameras that are compatible include Alpha 9 II, Alpha 9, Alpha 7R IV, Alpha 7R III, Alpha 7R II, Alpha 7S II, Alpha 7S, Alpha 7S III, and ZV-1, to name a few.
You can download the application here.