Samsung Galaxy Note20 Ultra Review
Launching a flagship phone at the time of pandemic is a challenging task from a business perspective. Galaxy Note20 Ultra, for instance, is a clear example of this and this is the reason why Samsung did everything they could to make it more relevant for all consumers.
[su_spoiler title="Note" style="simple" icon="arrow"]This is a follow-up to my first impressions of the Note20 Ultra. The unit I reviewed this time is a retail unit. For my first impressions, check this out.[/su_spoiler]
If you've been a long-term Note user, you will agree with me that the phone you've grown to love (and probably hate) is not the same as before. If you take a closer look at the specifications of the Note20 Ultra, most of the things people love about the series have both been retained and extremely improved.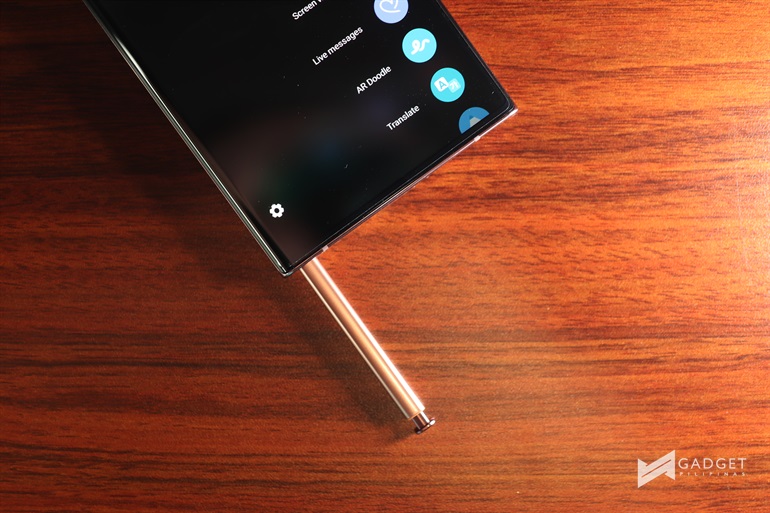 The Note series is known for its S-Pen, high-speed performance, and flagship-level cameras. Throughout the years, these features have been the ones that make it a smartphone worthy to be labeled as "true flagship".
As mentioned earlier, there are also features that have been changed to delimit its positioning as flagship-for-business people. The new Note series has evolved to flagship-for-every-lifestyle.
I'll talk about everything that changed and improved in this review of the Galaxy Note20 Ultra. As usual, I'llstick to the methodology that we've been using over the years and we'll present data that would allow you to compare it with other reviewers. As a lifestyle device, we can present a number of ways to show how good (or bad) it is in the following segments: (1) an everyday carry; (2) gaming; and, (3) camera performance.
Specifications
Dimensions: 164.8 x 77.2 x 8.1mm
Weight: 208g
S Pen Dimensions: 5.8 x 4.35 x 105.08mm
Display: 6.9″ edge Quad HD+ Dynamic
Display Type: AMOLED 2X Infinity-O Display (3088×1440), 496 ppi
HDR and refresh rate: HDR10+ certified, 120Hz refresh rate
Chipset: Exynos 990 (7 nm+) – Global
Processor: Octa-core (2×2.73 GHz Mongoose M5 & 2×2.50 GHz Cortex-A76 & 4×2.0 GHz Cortex-A55)
GPU: Mali-G77 MP11
RAM: 12GB
Internal Storage: 256GB
Rear Camera: 108 MP, f/1.8, 26mm (wide); 12 MP, f/3.0, 120mm (periscope telephoto); 2 MP, f/2.2, 120˚, 13mm (ultrawide)
Front Camera: 10 MP, f/2.2, 26mm (wide)
Battery: 4500mAh
Everyday Carry
Why would someone carry around a flagship smartphone that's specifically made for professionals at this time? Designing a smartphone takes 2-3 years, and while this question is valid, Samsung wasn't playing Nostradamus when they designed Note20 Ultra. Whatever and however Samsung is promoting it right now is purely marketing magic, and they're doing an exceptional job.
Over the years, Samsung has been evolving its products to meet the demands of consumers. There is no doubt that the Note20 Ultra is powerful enough to satisfy the needs of consumers who need to accomplish productivity tasks. However, the new Note20 Ultra is built to perform beyond this usual expectation.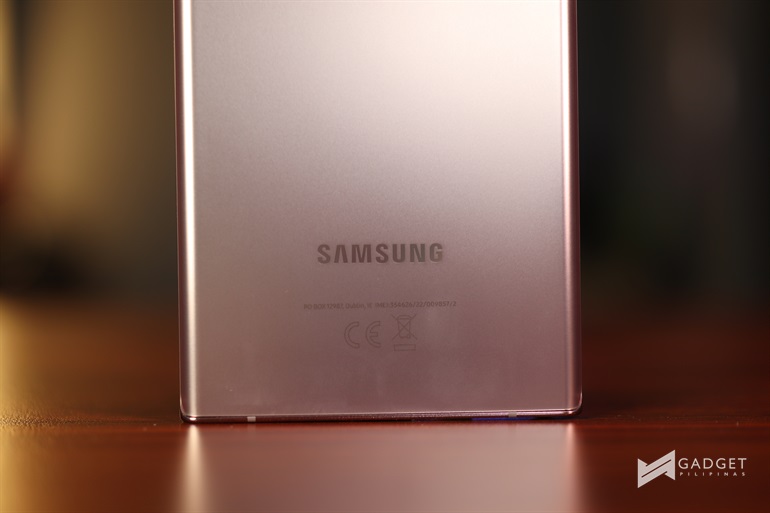 Evolution is necessary especially at this very difficult and different time. We spend almost 20 hours of our time at home, and there's no immediacy for a need for a flagship phone with pretty specific niche features. The Galaxy Note20 Ultra – alas – has been rebuilt to not just allow users to jot notes or draw using the S-Pen, but can definitely let you play games, work smartly and create meaningful content anytime and anywhere.
As an everyday carry in the new normal, I've proven the Galaxy Note20 Ultra as the ultimate-all rounder smartphone. I used it to meet with clients via Zoom, Messenger, or Microsoft Teams. It's where I listed down the essentials I needed to buy. I played my favorite games – Genshin Impact and Call of Duty Mobile – with it. I took photos of my dog, which eventually got a Reddit award! It was my tool to help my son finish his assignments and projects!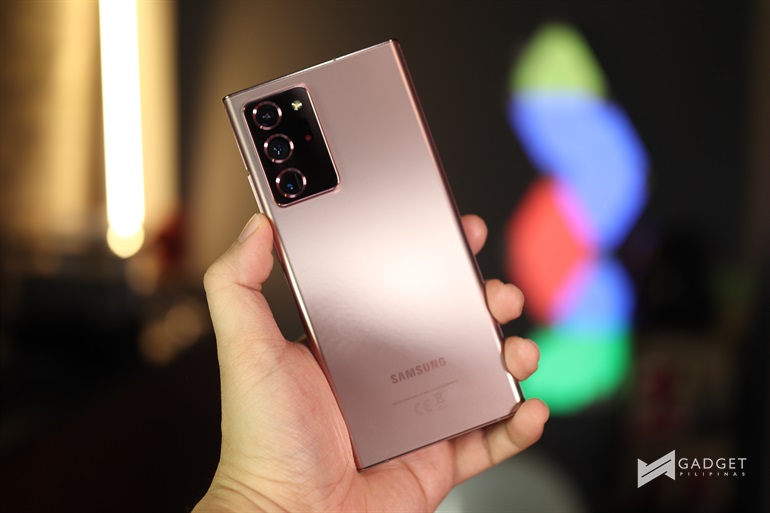 If there's one issue that I've got with it though, which at this time may still be bearable, is  I can barely use it for 12 hours from a single charge. Thankfully, I'm just at home, and having this charged is both easy and accessible. This is going to be a different case right after the pandemic though.
Performance
Since we're using the Global Version of the Note20 Ultra, it is expected for this to perform slightly slower than its Snapdragon variant. Nevertheless, I'll be presenting you benchmark results I've gathered, which you can then use to compare to data by other credible reviewers.
| | | |
| --- | --- | --- |
| | | Note20 Ultra |
| Antutu | | 467,209 |
| 3D Mark (Sling Shot Extreme) | Open GL ES | 4,191 |
| | Vulkan | 5,159 |
| PC Mark  | (Work 2.0) | 10,669 |
| Geekbench | Single Core | 912 |
| | Multi-Core | 2,541 |
| Androbench | Seq. Read | 1,565.87 MB/s |
| | Seq. Write | 750.42 MB/s |
| CPDT Benchmark | Seq. Read | 454.82 MB/s |
| | Seq. Write | 275.94 MB/s |
How does it perform versus the competition?
Based on benchmark, the Note20 Ultra's (Exynos) performance sits between the S20 Ultra and S20+. It barely reached ROG Phone 3's Antutu benchmark score.
Game Benchmarks
We also subjected this game to several game benchmarks to see how my device performs in real life. All games were played at maximum settings, which the device can handle. Settings per game are included the benchmark result for your reference.
Average FPS
Average CPU Usage
Average Memory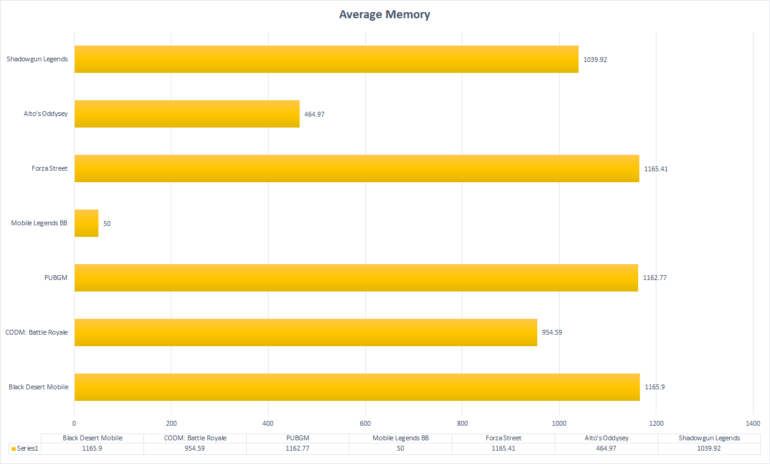 Battery Usage during benchmark duration
The special case of Genshin Impact
I decided to put up a special benchmark run for Genshin Impact in various settings: Low, Medium, and Highest without motion blur and forced 60fps. The results are weird.
The average FPS I got when playing the game at medium optimized settings is better when the game is running at medium settings. I did not expect it to perform that way. It seems to crank the GPU usage higher at medium settings and relies heavily on multicore and memory usage when the game runs at high settings.
Genshin Impact will remain as one of the games that require a lot of hardware resources. If PC has Crysis and Microsoft Flight Simulator, smartphones and tablets have Genshin Impact as the game to test device limits.
Software Performance
The new One UI 2.5 is what defines the Galaxy Note20 Ultra. In fact, whatever good things I found and tested in the S20 Ultra have been carried over to Note20 Ultra. Sprinkled with all the features specific for the Note series, Note20 Ultra's UI has been refined and made nimble to enable you to do anything you want on a smartphone.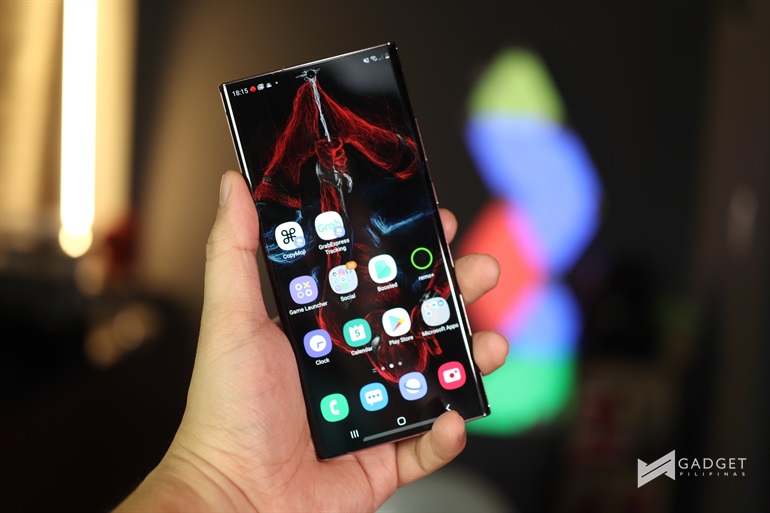 The UI looks clean and navigating through the app drawer feels really smooth. Samsung simplified everything yet if you still want to use the more complicated app features, you can easily access it via settings.
The S-Pen and the app features dedicated to it made the experience more unique and customized for the smartphone. Taking out the new and smarter S-Pen bring out a contextual menu that will allow you to use the Note-specific apps. The new gestures definitely make the Note20 Ultra even more interesting, but I didn't get it to use it as much as I wanted too. I, however, had boatloads of fun while using the S-Pen as a drawing or scribbling tool. The 9ms response time is insane, and it just makes the Note20 Ultra the best notetaking smartphone ever.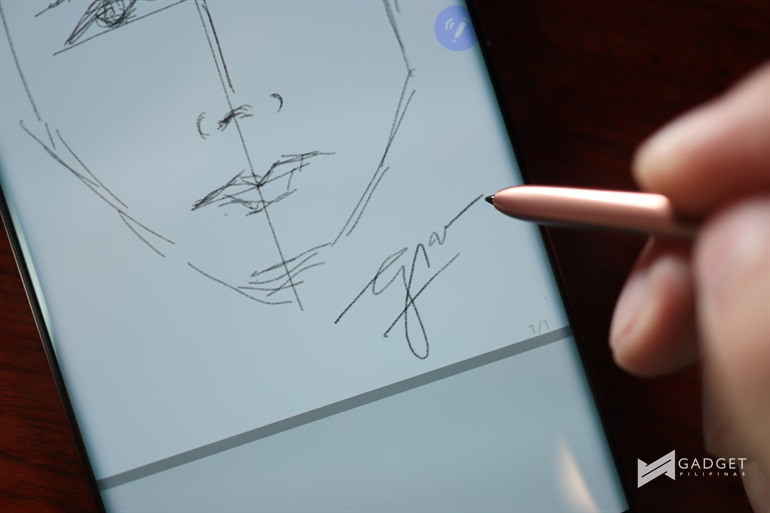 [su_spoiler title="More software features!" style="simple" icon="arrow"]If you want to know more about the features we love about the new Note20 series, check this link.[/su_spoiler]
Camera
| | | |
| --- | --- | --- |
| | Galaxy Note20 Ultra LTE/5G | Galaxy Note10+ |
| Rear Camera | Quad Camera | Quad Camera |
| | Ultra Wide: 12MP f/2.2 | Ultra Wide: 16MP f.2.2 |
| | Wide: 108MP f/1.8 | Wide: 12MP f/1.5, f/2.4 |
| | Telephoto: 12MP f/3.0 | Telephoto: 13MP f/2.1 |
| | Laser AF Sensor | DepthVision Camera |
| Front Camera | Selfie: 10MP, (2PD) AF | Selfie: 10MP, f.2.2 |
The camera sets on Note20 Ultra is a huge leap from the previous generation. While the telephoto lens have been nerfed a bit, you can see how Samsung beefed up its Ultra Wide camera. The result has been outstanding. Photos I took using the ultra-wide lens have more color depth and detail. Portrait photos too look well and way better than the S20 Ultra. Bokeh is more natural and the details and colors of the subject have been preserved with utmost precision.
I do feel that the quality of the photos I took using the front camera has changed though. You still get 80˚ FOV, but the color quality and depth are similar to Note10+.
The biggest change, however, is more on the videography department. The new Note20 Ultra has 8K24fps support, which is definitely insane from my YouTube perspective. If 8K is not your cup of tea, its 4K60fps is simply one of the best in the industry right now. The only caveat here is that when you beyond 4K30fps, you will not be able to enjoy stabilization and tracking auto-focus features, which can be quite a bummer if you're into vlogging. The device also tends to overheat while shooting beyond 4K60fps.
What's interesting with the video-taking settings though is that its Pro Video has a dedicated setting for size and frame rate. This is a "love letter" for content creators because some really wish to break away from automatic settings so they can enjoy more freedom when composing videos.
There is this weird concern that I have when shooting with ultra steady mode enabled: the video has a significant amount of noise and visual artifacts.
Conclusion
It's the best Galaxy Note yet. The device performs better than its previous generation but falls short versus its Snapdragon counterpart and competition. This, however, does not mean that Note20 Ultra is a bad choice. Samsung will always be Samsung, and it takes someone to have used their devices to understand what this means. Regardless of the variant you're getting, you're assured that you're getting a flagship smartphone that's built to work for years to come unless you're into changing your phones every year.
Giancarlo Viterbo is a Filipino Technology Journalist, blogger and Editor of gadgetpilipinas.net, He is also a Geek, Dad and a Husband. He knows a lot about washing the dishes, doing some errands and following instructions from his boss on his day job. Follow him on twitter: @gianviterbo and @gadgetpilipinas.