Apple has just announced the new HomePod mini smart speaker alongside the iPhone 12 series.
The new HomePod mini measures in at just 3.3 inches tall wrapped with a mesh fabric. On top is a backlit touch screen for volume control and playing and pausing your audio.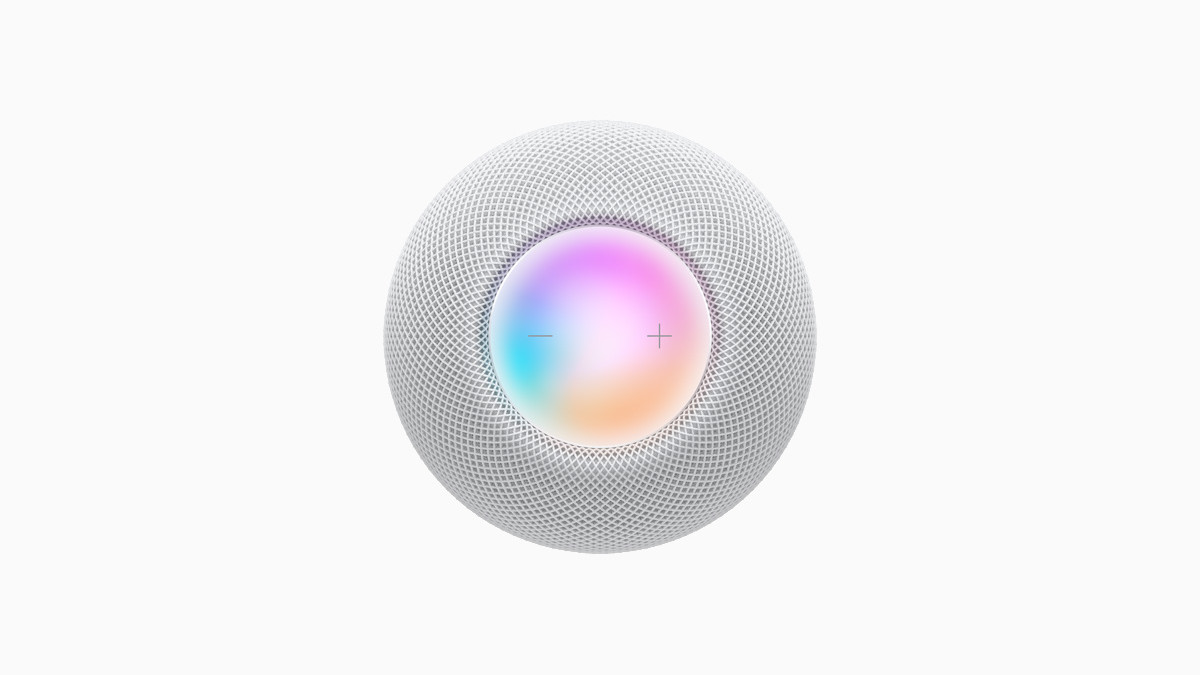 It is designed to work with Apple Music, iHeartRadio, radio.com, and TuneIn but will also include Pandora and Amazon Music in the coming months. It packs an Apple-engineered full-range driver.
The HomePod mini has an Apple S5 chip at the helm coupled with advanced software to optimize loudness, adjust dynamic range, and control the movement of the drive and passive radiators in real-time. In addition, the HomePod mini speakers can be paired for a stereo experience if two speakers are in a single room.
It uses three microphones making it easier to listen to voice commands. The speaker also uses a fourth inward-facing microphone to help isolate sound coming from the speaker to improve voice detection while music is playing.
The new mini speaker works effortlessly with Apple devices making it easy to pick up a call or listen to music on the Mac or even upgrade the TV experience.
It has the expected Smart Home Controls and also introduces a new Intercom feature. The Intercom feature offers a quick way for family members to connect with each other at home by sending an Intercom message from a HomePod to another. The feature sends the voice message to the designated HomePod speaker. Intercom also works with iPhone, iPad, Apple Watch, AirPods, and CarPlay.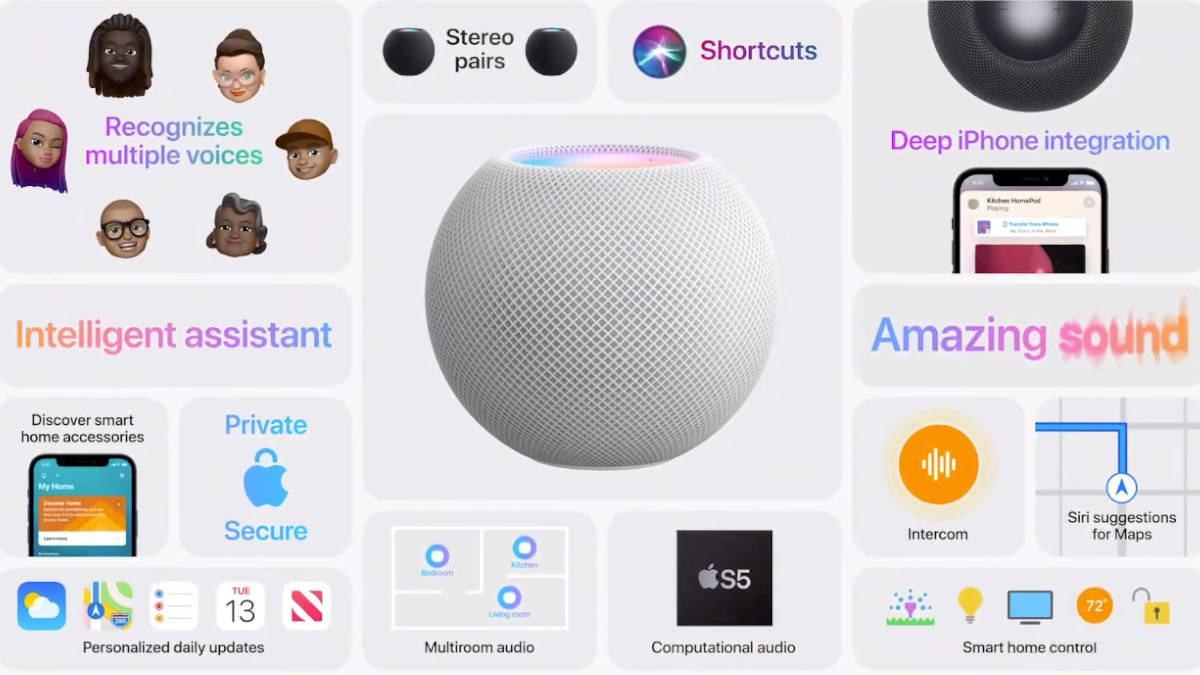 The new smart speaker will only send information to Apple servers only after "Hey Siri" is recognized or if you activate Siri by touch.
The HomePod mini will be available in white and space gray for USD 99. Orders begin on November 6 but will be shipped starting November 16.