Xiaomi is set to unveil the Mi 10T series which includes the Mi 10T Lite, Mi 10T, and Mi 10T Pro on September 30. However, ahead of the launch, the full spec sheets of the Mi 10T and Mi 10T Pro were leaked.
The two devices share quite a lot of the specifications but two of the biggest differences are the 108MP main rear camera on the Pro variant in addition to the 256GB internal storage option.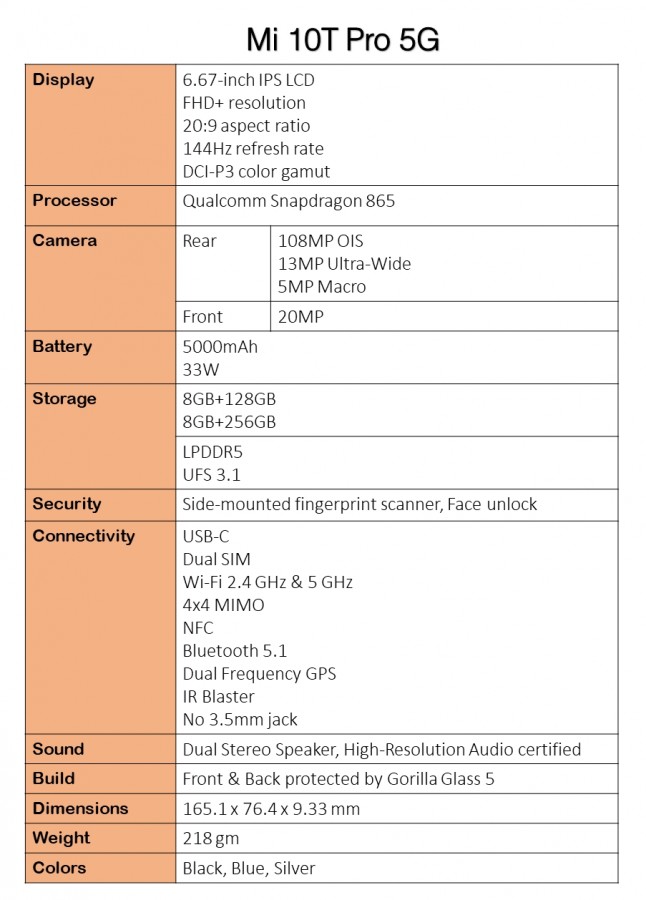 Both are built around a 6.67-inch IPS LCD FHD+ display with a 144Hz refresh rate. A 20MP front shooter is expected to be housed in a punch hole in its panel. What isn't found in its display is the fingerprint scanner which is side-mounted.
The Mi 10T is also said to boast a 64MP main shooter along with a 13MP ultra-wide camera and a 5MP macro sensor. The Pro version shares the same auxiliary cameras alongside the 108MP.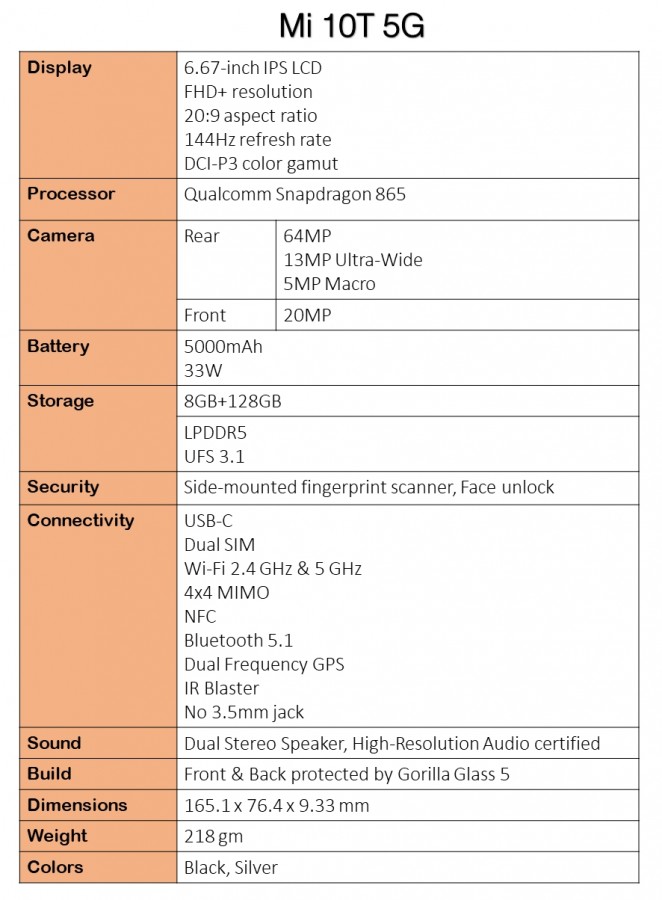 Mi 10T and Mi 10T Pro are powered by a Qualcomm Snapdragon 865 with a 5G modem in some markets. Both devices are said to have a single 8GB RAM option. The Mi 10T will have a 128GB option while the Mi 10T Pro is reported to have either 128GB or 256GB of storage.
The two phones will pack a 5000mAh battery with 33W fast charging support. They also feature Bluetooth 5.1, IR blaster, and Wi-Fi 6. There is no 3.5mm audio jack though.
We'll just have to wait for Wednesday for confirmation of the specs of all three devices as well as price.