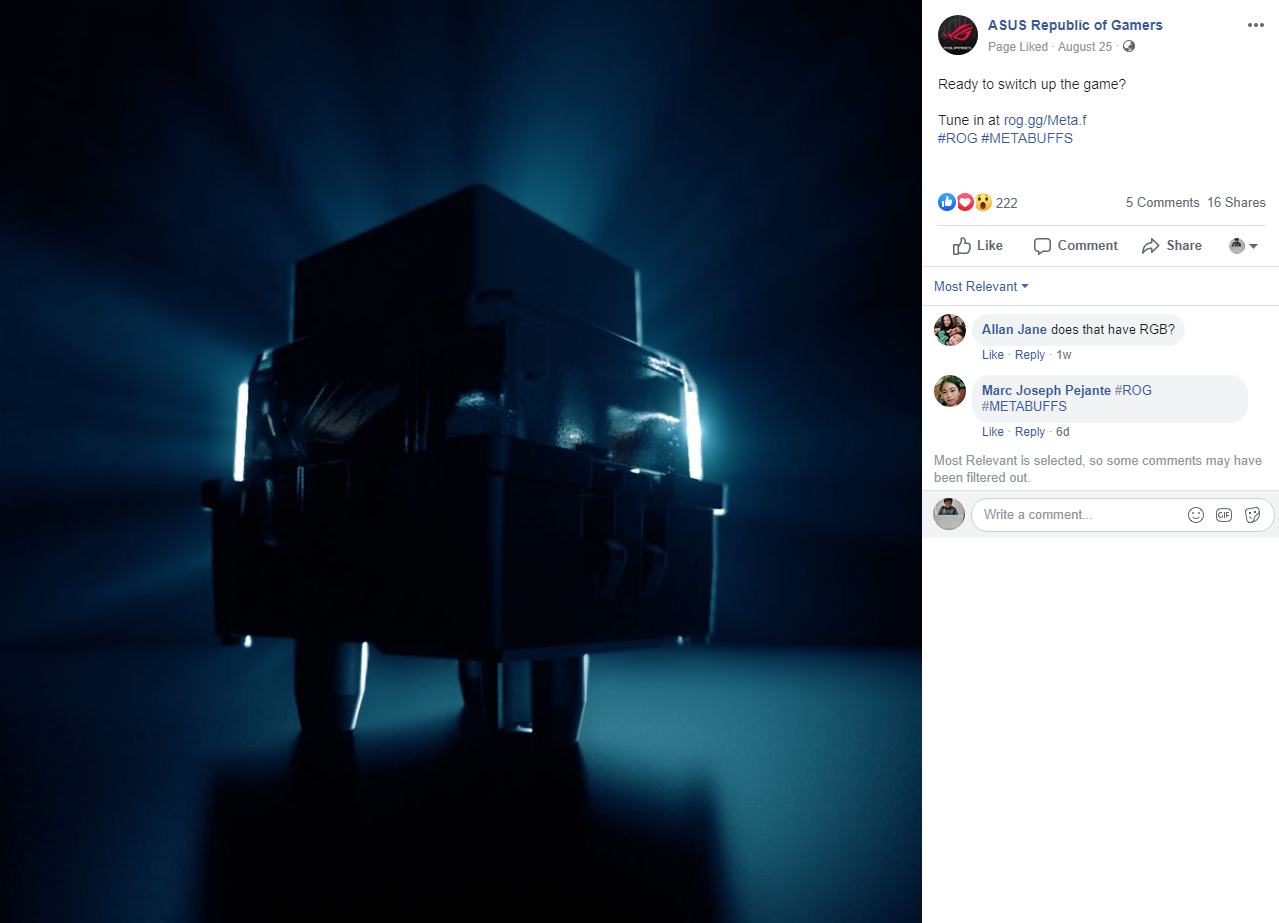 ASUS posted a teaser on their Facebook page on what appears to be a mechanical switch set to be unveiled on their Meta Buff event. Today is the day, and yes, it's ASUS' very own switch on its latest mechanical keyboard.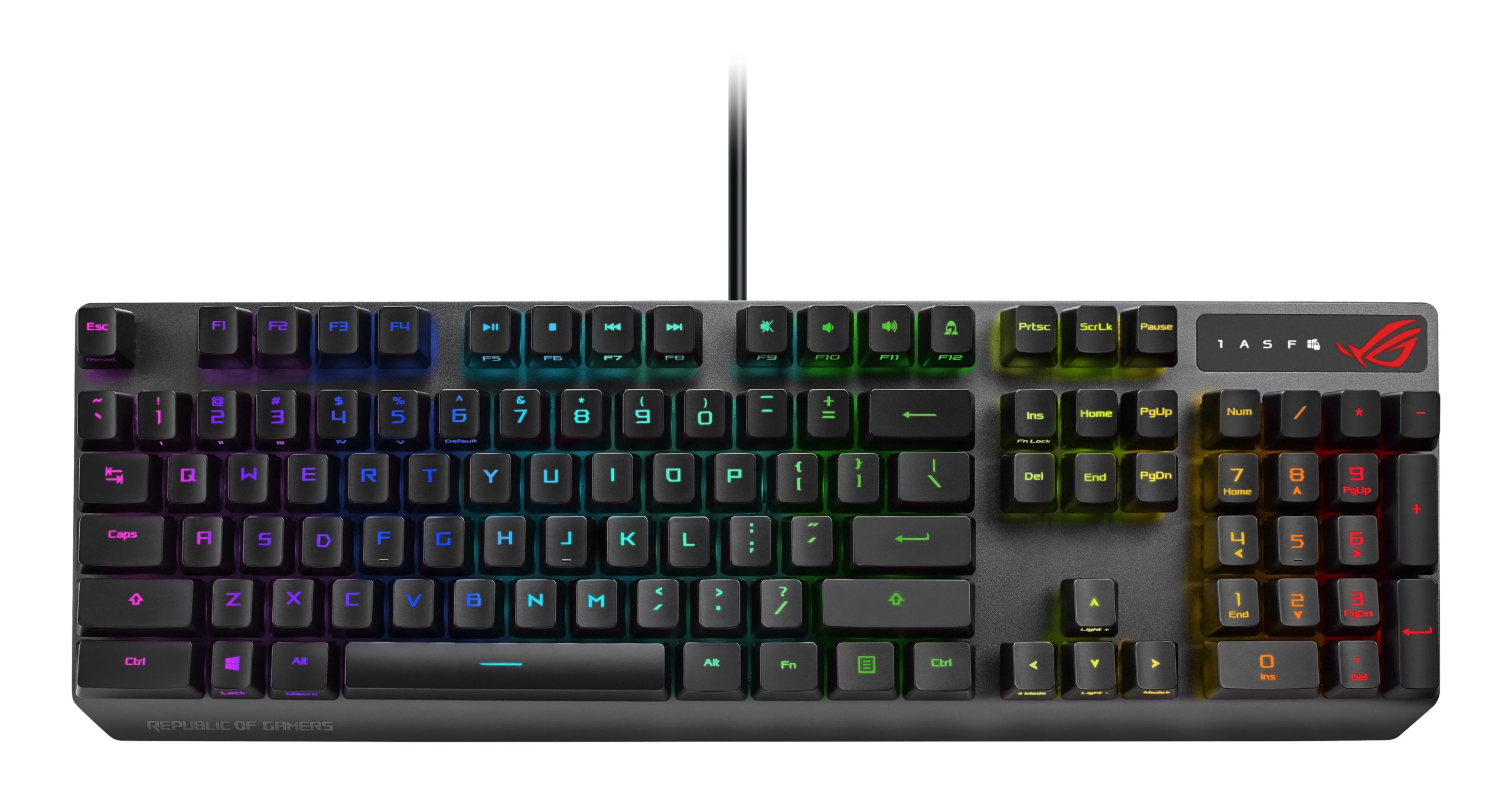 The ROG Strix Scope is one of ASUS ROG's most popular mechanical keyboards alongside the ROG Strix Claymore and ROG Strix Flare. While ASUS is known to revamp its products, it's very rare for the brand to its gaming keyboard. The new ROG Strix Scope RX sports an alloy top cover in a gunmetal finish. The ROG Strix Scope RX's top plate is also certified with IP56 water resistance to protect what's underneath, ROG's proprietary switches.
ROG RX Optical Switch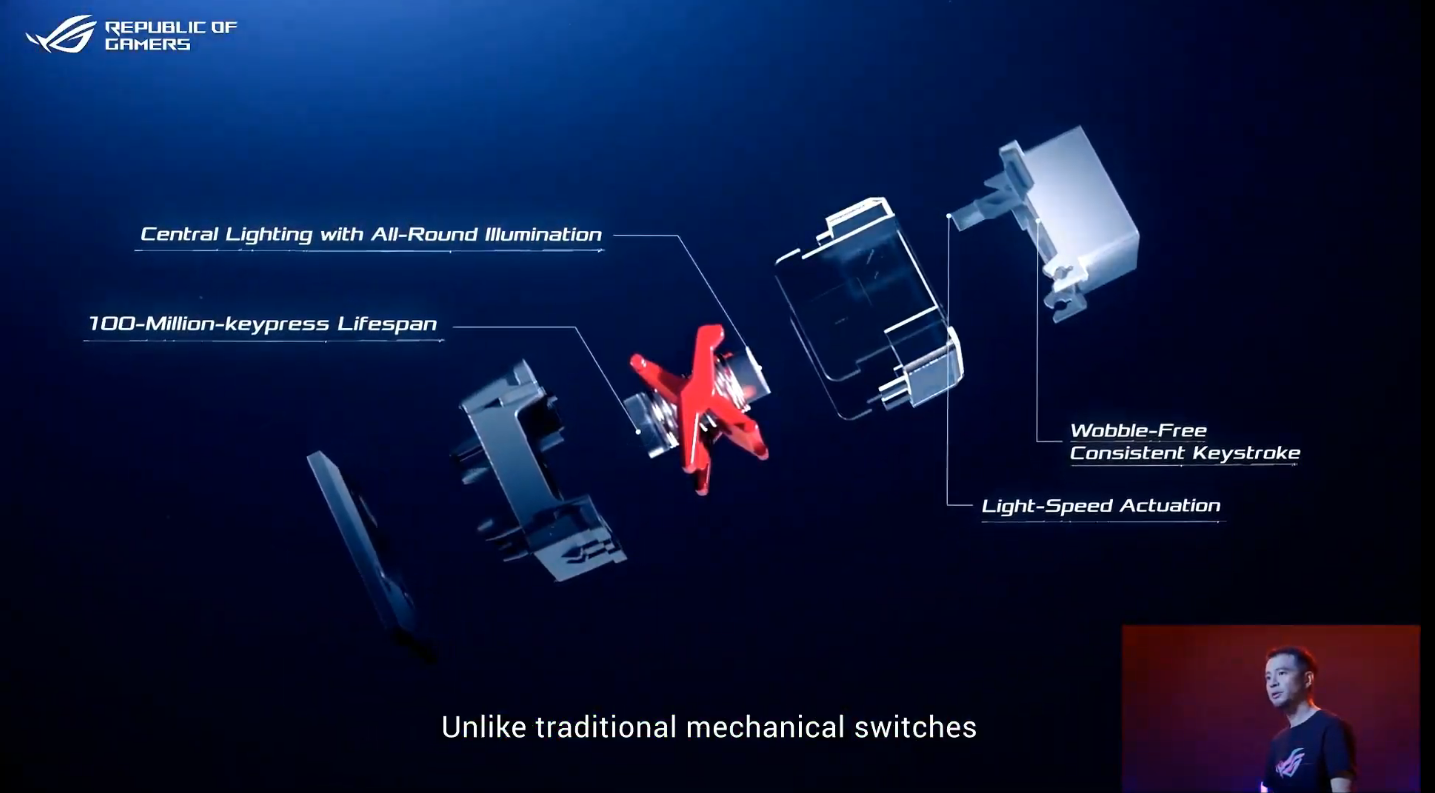 The RX moniker translates to the exclusive ROG RX Red Optical Mechanical Switches. It's the optical switch to feature a hollow-square stem design with embedded RGB LEDs for consistent per-key lighting. The use of the Square Stem translates to ROG's mechanical keyboards using proprietary keycaps.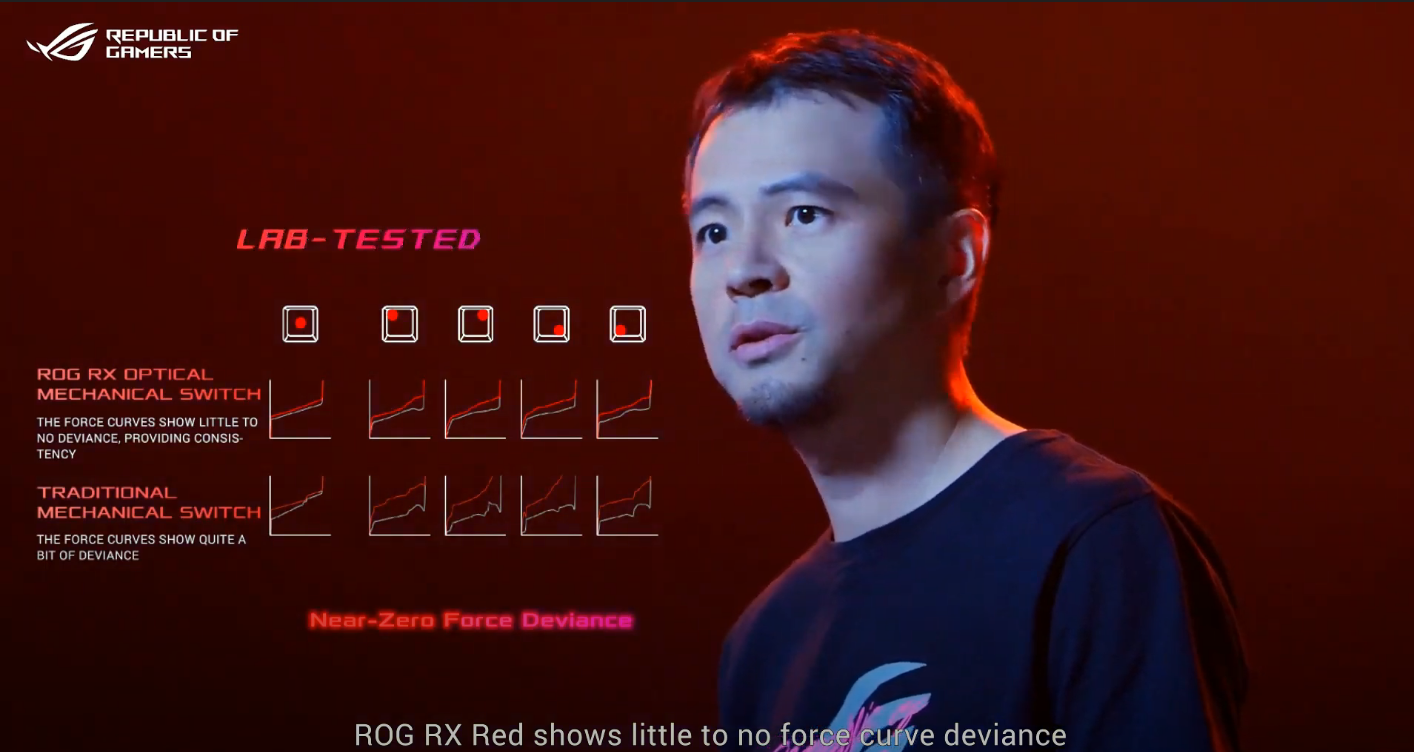 The main benefit of using a hallow-square stem, aside from even RGB lighting, is to ensure little-to-no force deviation when pressing the keys. ROG's RX Red Optical switches reduce key wobble and offer an-almost even keypress across every side of the key.
Grant is a Financial Management graduate from UST. His passion for gadgets and tech crossed him over in the industry where he could apply his knowledge as an enthusiast and in-depth analytic skills as a Finance Major. His passion allows him to earn at the same time help Gadget Pilipinas' readers in making smart, value-based decisions and purchases with his reviews and guides.