Palit has just launched its NVIDIA GeForce RTX 3000 GameRock and GamingPro series GPU offerings.
The new NVIDIA GeForce RTX 30 series GPUs, the second RTX generation, features new RT Cores, Tensor Cores, and streaming multiprocessors. These are powered by the NVIDIA Ampere architecture, which delivers increases of up to 1.9x performance-per-watt over the previous generation. The RTX 30 series offers effortless power graphics experiences at all resolutions of even up to 8K.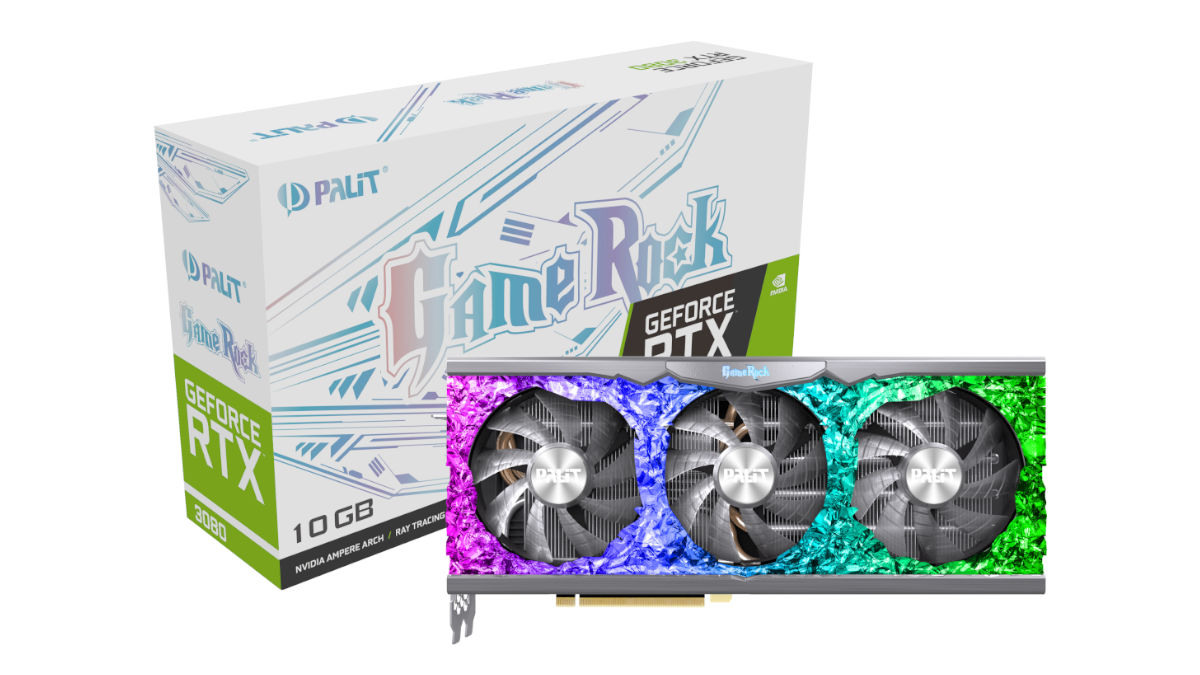 Palit's flagship GameRock series is built for enthusiast gamers who want a maximized ARGB lighting environment. The GameRock series, reskinned into "The Dazzling Angel" features the Angel ARGB lighting as well as a beastly thermal module that offers extreme cooling performance.
GeForce RTX 3090 GameRock: 24GB GDDR6X
GeForce RTX 3080 GameRock: 10GB GDDR6X
GeForce RTX 3070 GameRock: 8GB GDDR6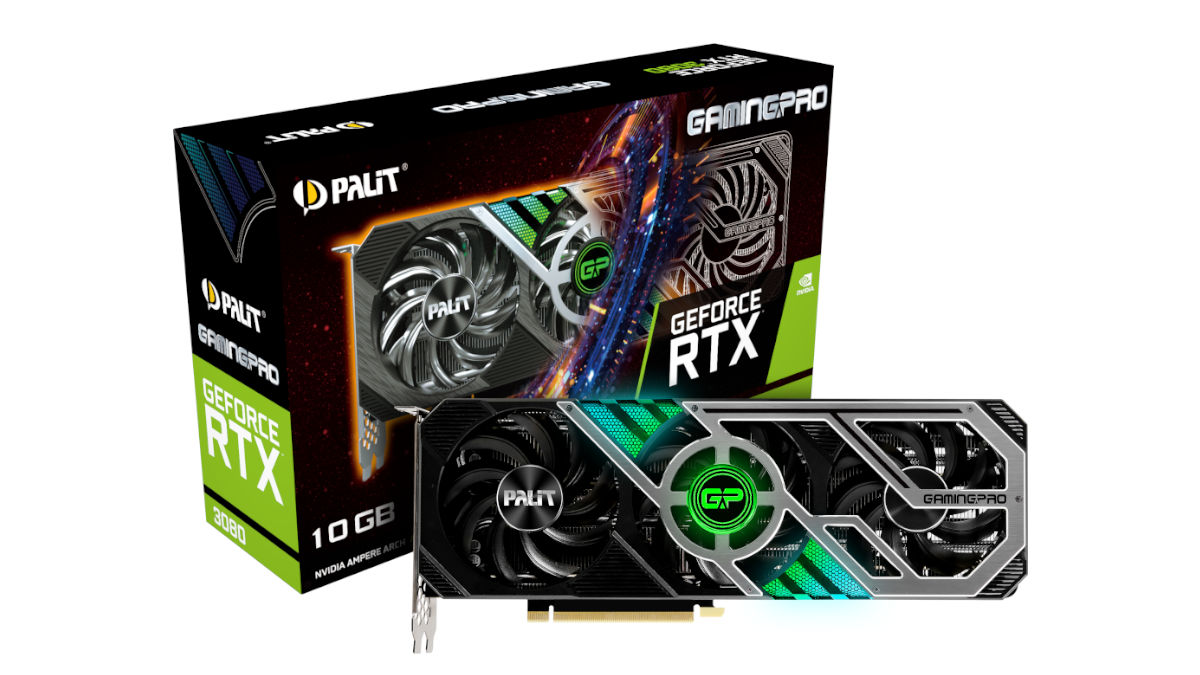 The GamingPro series, on the other hand, is built for gamers who want a more classic design GPU combined with powerful gaming performance. It combines an iron-black and a silver-gray design with ARGB. These are also equipped with a solid thermal module and advanced TurboFan 3.0.
GeForce RTX 3090 GamingPro: 24GB GDDR6X
GeForce RTX 3080 GamingPro: 10GB GDDR6X
GeForce RTX 3070 GamingPro: 8GB GDDR6