The long wait over Nvidia's next-generation graphics cards is finally over as the #UltimateCountdown timer just ended. Nvidia debuts the first three Ampere powered graphics cards, the RTX 3090, RTX 3080, and RTX 3070. Alongside the RTX 3000 GPUs are new exclusive RTX features such as Nvidia Broadcast, IO, and Nvidia Reflex.
Nvidia GeForce RTX 3090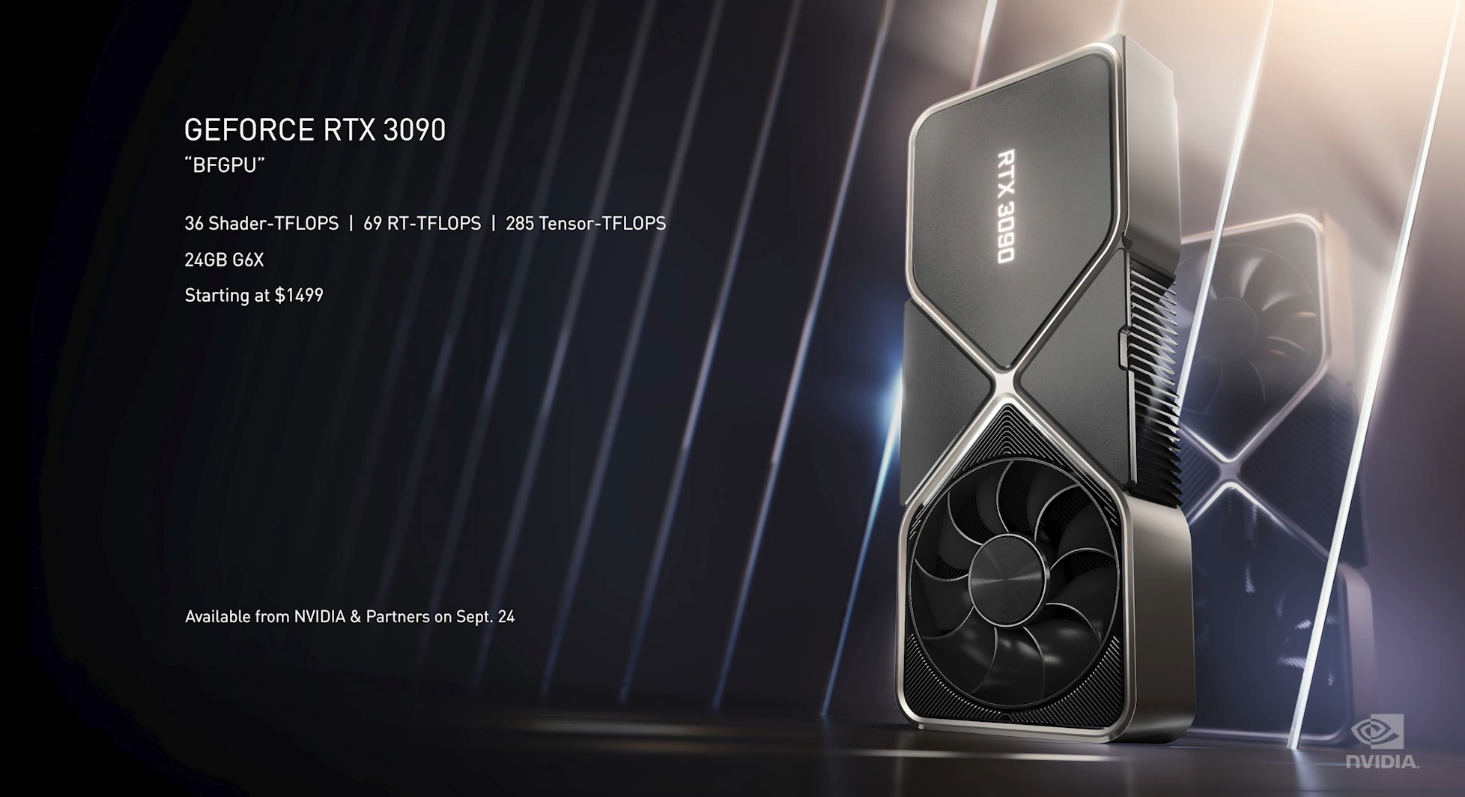 Nvidia's latest addition to its product stack is the RTX 3090 GPU dubbed as the "BFGPU." It's branded as the BFGPU because of its capability to run games at 60fps on 8K resolution with Ray Tracing. Moreover, It's also the first mainstream graphics card to use 24GBs of GDDR6X memory.
Nvidia GeForce RTX 3080
Nvidia claims that the RTX 3080's performance is worth double of the current flagship RTX 2080.
Nvidia GeForce RTX 3070
The GeForce RTX 3070 is probably what most GPUs will upgrade from as it positioned as a more powerful GPU over the RTX 2080 Ti. The RTX 3070 only costs less than half of the incumbent Nvidia GPU flagship and sports a different cooler shroud than the RTX 3080 and RTX 3090.
RTX 3090, RTX 3080 RTX 3070 Specs
RTX 3090, RTX 3080 RTX 3070 PH Pricing
Grant is a Financial Management graduate from UST. His passion for gadgets and tech crossed him over in the industry where he could apply his knowledge as an enthusiast and in-depth analytic skills as a Finance Major. His passion allows him to earn at the same time help Gadget Pilipinas' readers in making smart, value-based decisions and purchases with his reviews and guides.