The Samsung Galaxy Fold was a marvel of its time and has taken the mobile experience to unprecedented levels by introducing a new perspective on multi-tasking.
Now, its successor, the Z Fold2, wants to take the user experience even further with a user interface that's inspired by the result of various surveys that Samsung conducted to gather consumer feedback on the Galaxy Fold.
Samsung has made improvements to the user interface of the Galaxy Z Fold2, with ease-of-use, functionality, and continuity at the core.
Multi-Active Window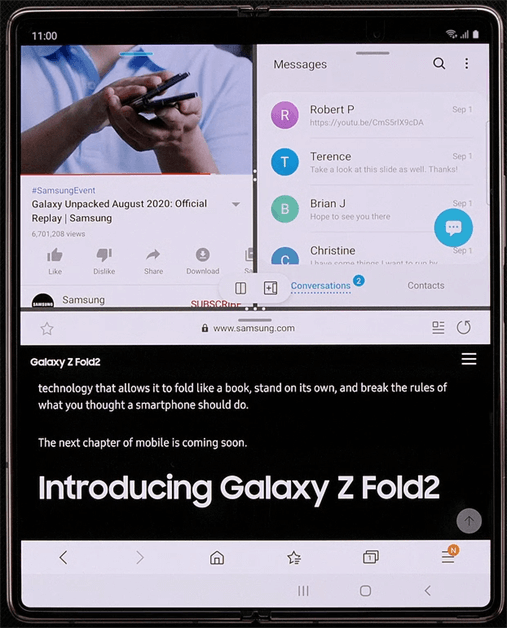 With the multi-window tray and edge panel integrated, users can just drag and drop apps from the edge panel to run it in their preferred layout – full screen, split-screen, or even a custom layout of up to three apps.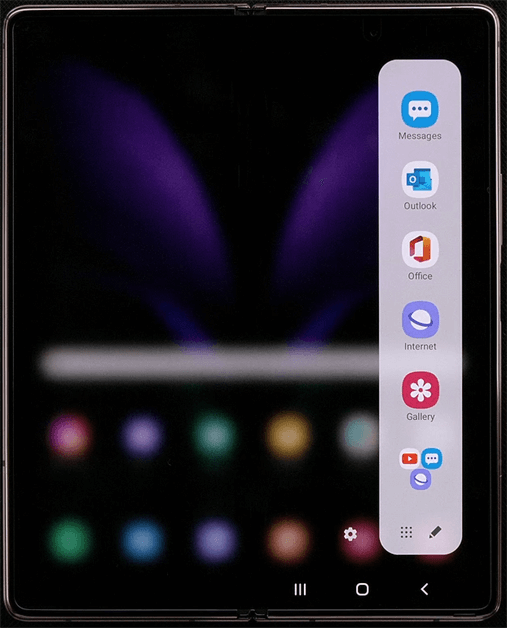 Now, users can also save frequently used split screens on the multi-window tray, so they don't have to individually re-arrange apps again and again.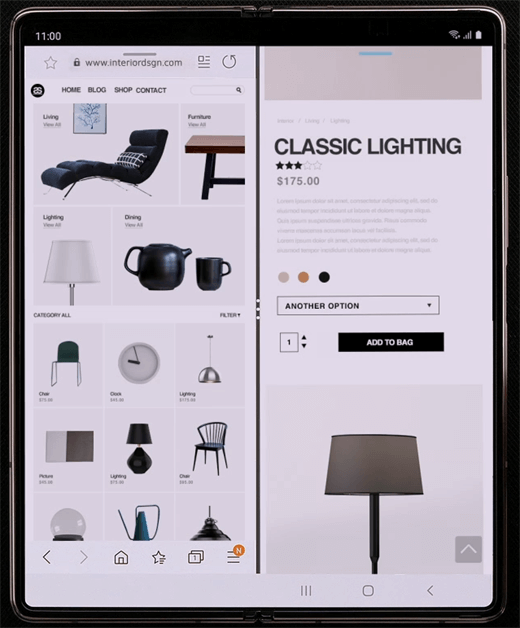 Users can also view the same app in multiple windows.
Drag and Drop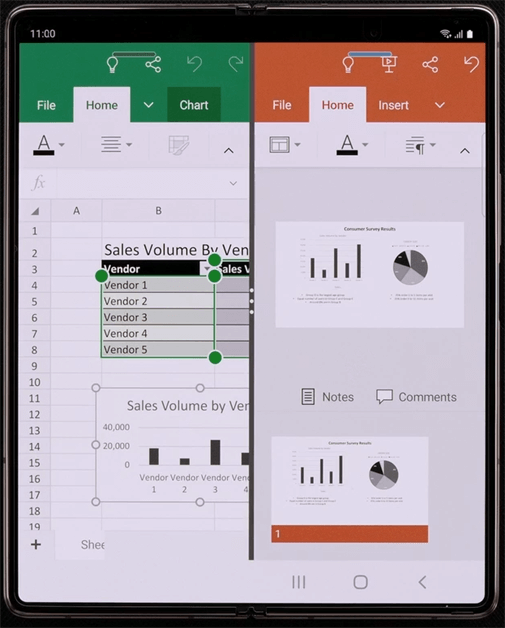 When using two compatible apps side-by-side, users can drag text, images, and files from one app to the other. Easy, simple, and seamless.
Split Screen Capture

After taking a screenshot, the user will be shown an individual screenshot for each window that's open, allowing them to choose which one to share or transfer to another app. Using drag and drop.
Optimized UI

In a study done by Samsung, it was revealed that 23% of users prefer viewing content on a single screen.
Depending on their preference, users can choose to use the standard smartphone layout or the tablet layout. Samsung apps and Google Apps are adaptive, which means they're able to adjust and maximize the space of the table-like layout.
To minimize movement across the screen, Galaxy Z Fold2 is also bolstered with the pop-up window design. This lets a small window to float over the main app, for example, adding a calendar event.
Collaboration with Microsoft
Samsung runs a foldable device task force team in collaboration with Microsoft to create a more continuous experience on PC and Microsoft products.
Galaxy Z Fold2 users can seamlessly copy information from their phone to a PC, and their frequently used apps can also be displayed on a PC screen, editing can be done with the keyboard and mouse.
View Modes
Maximizing the Z Fold 2's Design, Samsung also introduces the various ways to consume content and shoot photos on the new foldable.
In Flex Mode, you can use the cover screen or main screen to quickly access content like videos.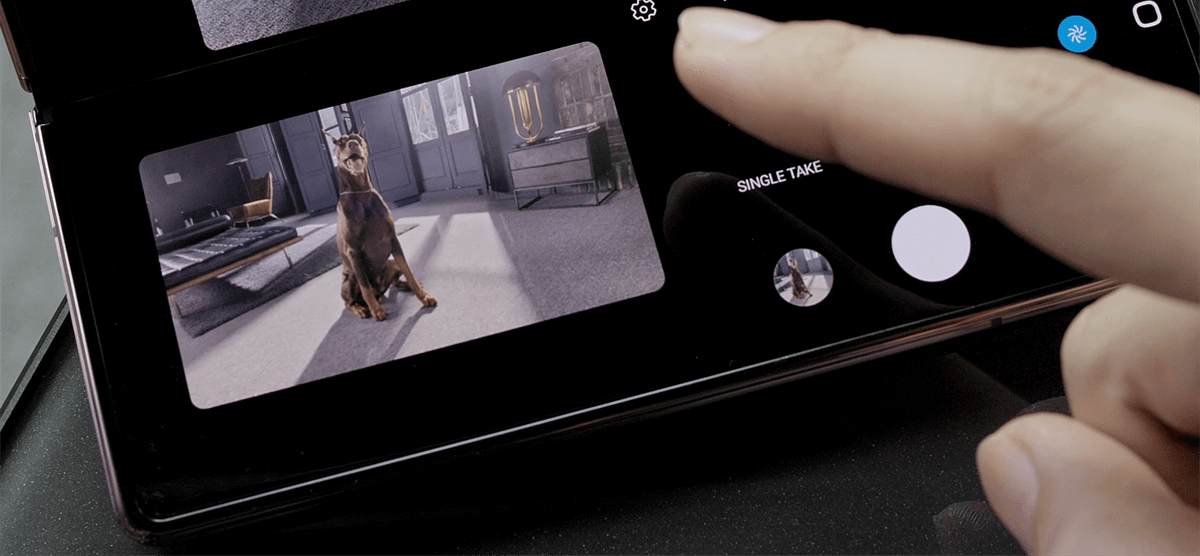 When using the camera, the second screen shows the camera UI.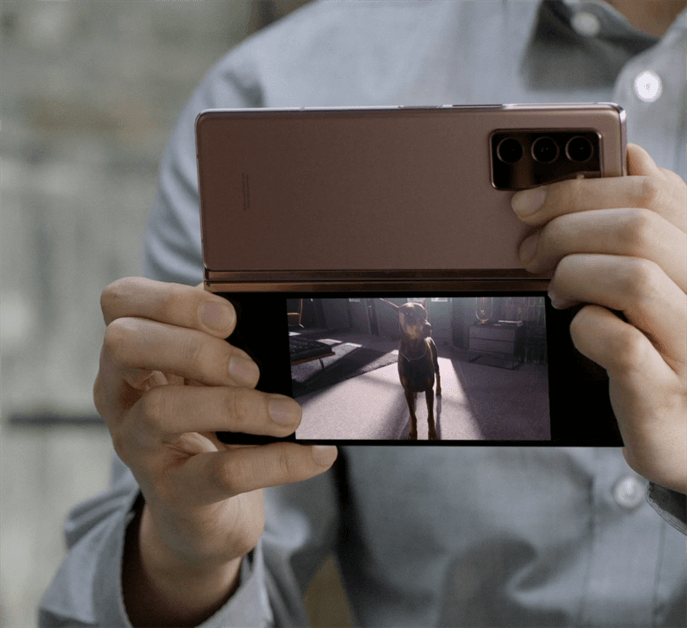 The cover screen can also be used as a preview screen when taking a video.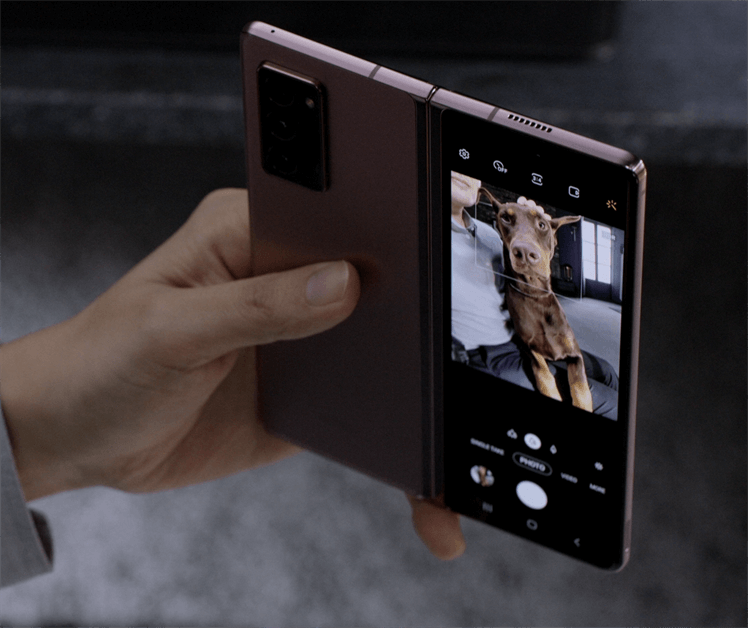 Easily take selfies with the rear camera, with the cover screen showing you a preview.
For more information, click here.
Emman has been writing technical and feature articles since 2010. Prior to this, he became one of the instructors at Asia Pacific College in 2008, and eventually landed a job as Business Analyst and Technical Writer at Integrated Open Source Solutions for almost 3 years.