Nvidia's RTX 30 series graphics cards still tops as the hottest topic for the tech community. Unfortunately, the RTX 3080's impressive benchmark performance is undermined by an absurd product launch as dealer sites get botted. As a result, scalpers resell the beloved RTX 3080 on eBay and Facebook Marketplace. StockX, a popular sneaker and hype selling platform, just listed Nvidia RTX 3080 graphics cards from the Founders Edition to custom cards from ASUS, Gigabyte, MSI, and EVGA.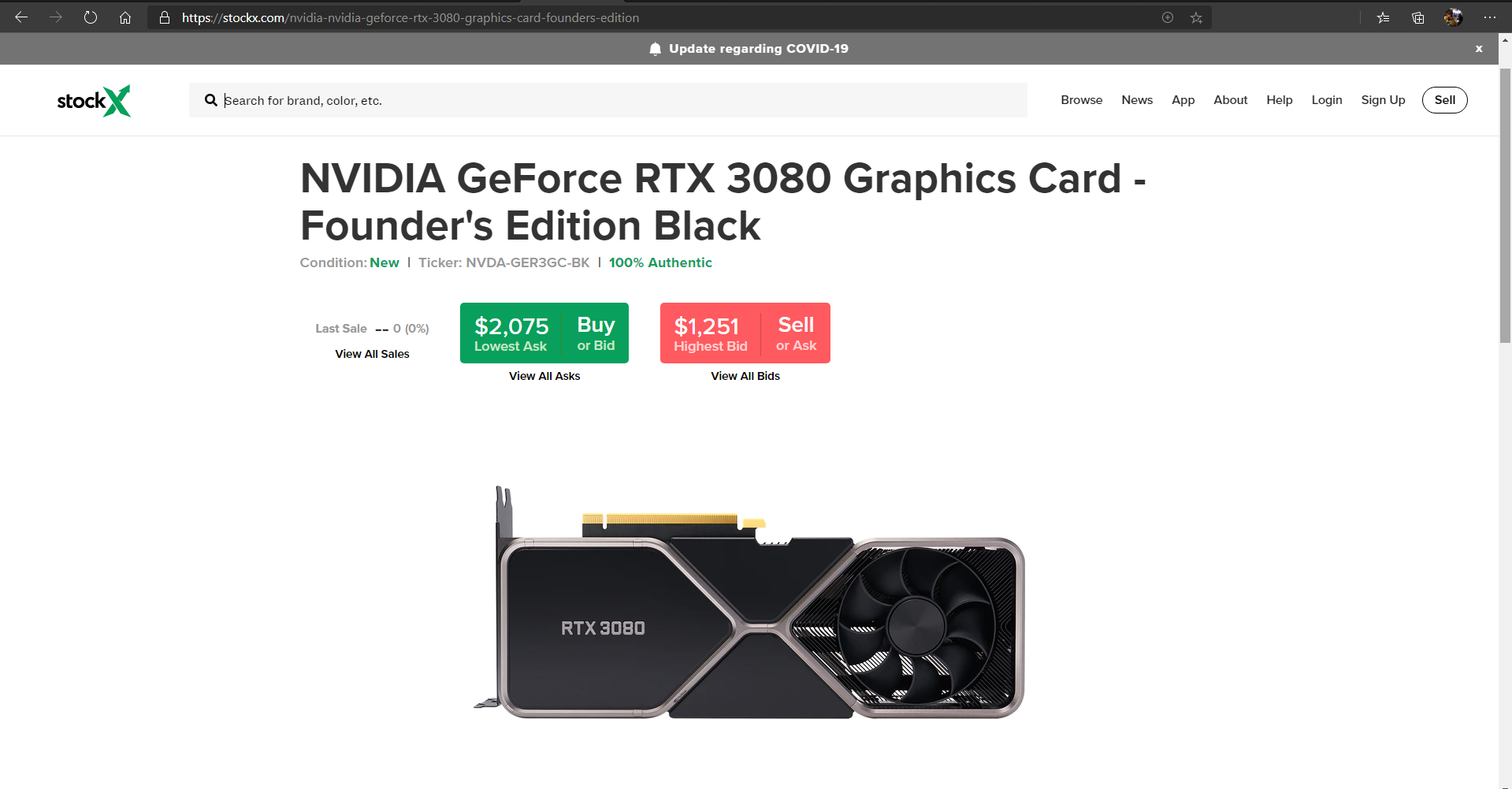 The most coveted RTX 3080 model is the Nvidia GeForce RTX 3080 Founders Edition Graphics Card, which is listed at StockX for $2,075. That's almost 300% of the official SRP.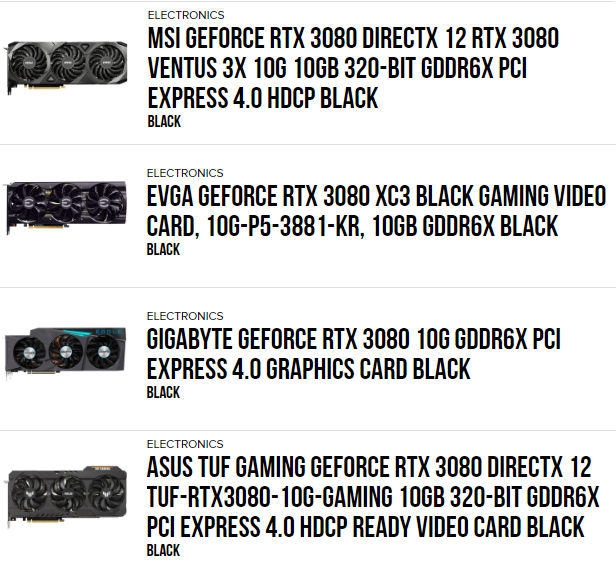 The rest of the RTX 3080 graphics card from board partners is listed at an average of $1,800, with the cheapest being the Gigabyte RTX 3080 10Gat $1,350. As of writing, there is no recorded transaction on purchased RTX 3080 GPUs on StockX.