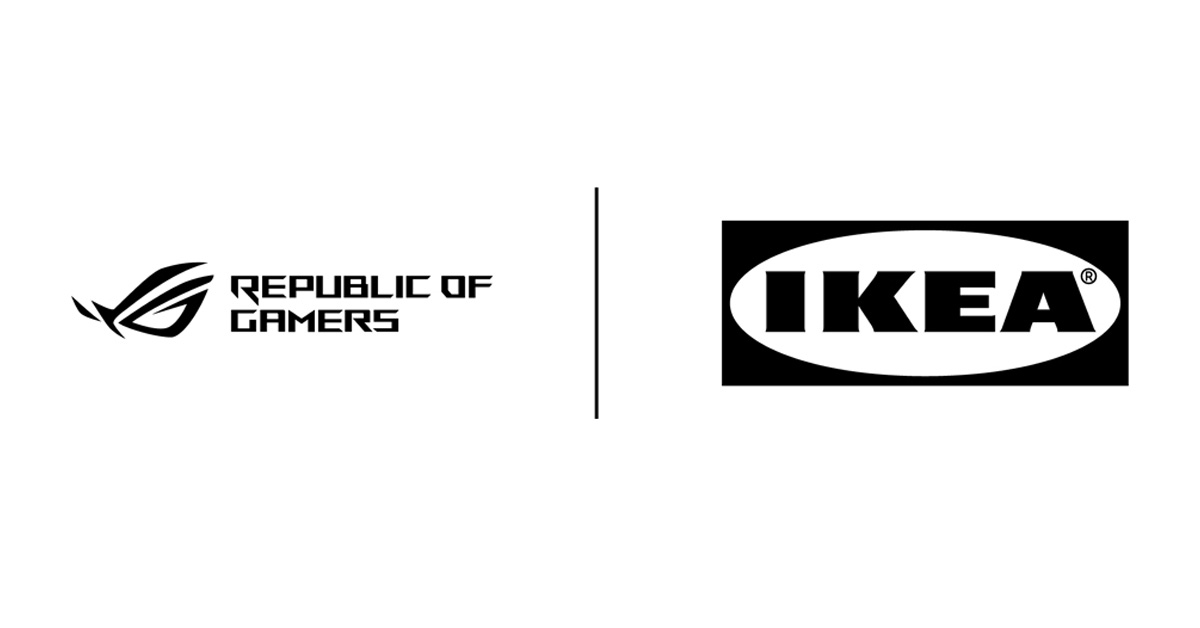 ASUS Republic of Gamers recently announced a partnership with global home-furnishings brand IKEA for a range of new and exclusive gaming-furniture solutions made to level-up gaming experiences at home.
Realizing that interest in gaming extends to all family members and all rooms, ROG and IKEA have decided to combine their world-class and complementary design expertise to create products that make gaming at home more comfortable and fun.
The first results of this collaboration will reach consumers in China as early as February of 2021, and other markets by October 2021.
A partnership of world-class gaming and home-furnishing expertise
ROG is dedicated to making hardware and software solutions that both excite and delight gamers, from desktop to laptop PCs to console and mobile devices. Thriving on feedback, the brand uses insights from its community to evolve for each generation of products.
IKEA's achievements in shaping and serving the home-furnishings market hardly need any introduction. Its expertise in creating both functional and attractive furniture that express people's individual tastes is a peerless complement to ROG's gaming prowess.
Holistic gaming ecosystem for dream gaming spaces
ROG understands the importance of creating a holistic ecosystem that enables gamers to build their dream gaming space. However, ROG engineers are gamers first – not furniture designers. The brand realized the need for a partner that can help turn its visions into a reality. As such, IKEA was the clear and obvious choice.
The two brands held a series of workshops that involved product designers, gamers, and esports champions to identify how to create the best gaming experiences at home with a superb level of comfort. The efforts amounted to hundreds of hours of ideation, design, development, testing, experiment, and modifications.
Finding fun ways to secure more victories, from bedroom to basement
Imagining and creating gaming-furniture solutions for the home is a new territory for both ROG and IKEA. From this deep collaboration, both learn from each others' way of doing things, experience, and expertise, and exploit synergies that we reover.
The ultimate goal is to create a whole new category of gamer-friendly gear as well as home furnishing solutions to empower everyone, from novice gamers to hardcore players through their dream gaming spaces.
Emman has been writing technical and feature articles since 2010. Prior to this, he became one of the instructors at Asia Pacific College in 2008, and eventually landed a job as Business Analyst and Technical Writer at Integrated Open Source Solutions for almost 3 years.