History of "Gaming Monitors"
It was not a long time ago before high-refresh rate gaming monitors were considered to be "holy grail," premium items that only a privileged few could enjoy. Php 15,000+ was a steep price to pay for a 144Hz feature that traded visuals as these "gaming monitors" were mostly TN panels. That is, until a new generation of monitors came into the market which disrupted the industry, both in a good and bad way. It's good because 144Hz gaming monitors became more affordable with a starting price of at least Php 8,000. Bad, as the industry standard for build quality and specs were lowered.
But across the sea of gaming monitors are pearls in the ocean in terms of quality and value, such as the newly released Lenovo G25-10 Gaming Monitor. It's one of the few gaming monitors that we heavily recommend. Here are the features that you should look for in a gaming monitor.
Panel Quality
"IPS" or In-Plane Switching and "144Hz" are where most cheap brands get away at. 99% of the time, most users regret their purchase the moment they set up their new gaming monitors because of the horrible visuals, with some gaming monitors only reaching 65% sRGB rating, let alone the fact that most of these monitors are already IPS ones. While the "TN panel" spec might be a turn off for some, the Lenovo G25-10 passes with flying colors in both our color accuracy and brightness standards as it beats most IPS monitors while also sporting that juicy 144ms refresh rate and 1ms response time.
As the Lenovo G25-10 had just proven, it's not just about having that IPS specification but it's about color accuracy which makes up the overall gaming experience. For gaming, anything more than 80% sRGB is desirable and arguably passable. On the other hand, an AdobeRGB rating of at least 70% is required for professional photo and video editors. The Lenovo G25-10 is the best of both worlds as our SpyderX Pro Display Analysis Tool showed a 95% sRGB rating and 74% aRGB rating making it a great monitor not only for gaming but for productivity as well. Another impressive feature about the G25-10 is its brightness setting as the monitor only listed 400nits brightness in the spec sheet but it actually reached a peak brightness of 466 nits.
G-Sync, FreeSync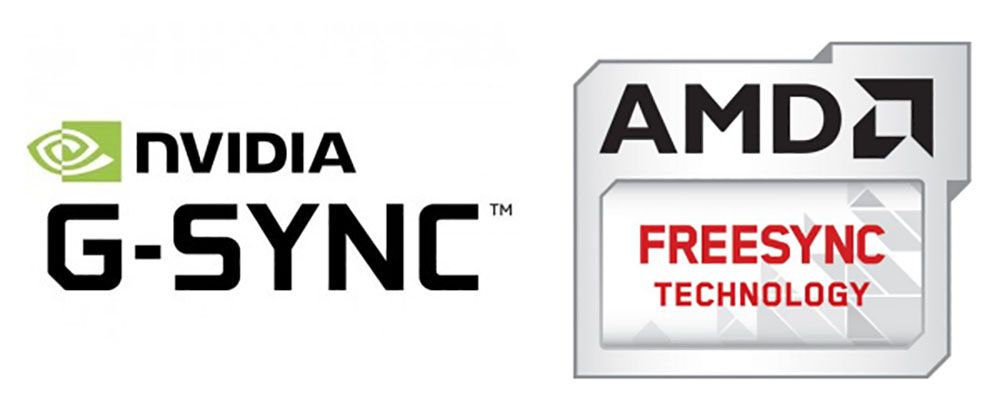 Back in the days, the video card is a big deal in choosing a gaming monitor as both AMD and NVIDIA had proprietary Adaptive-Sync technologies that would only work if you pair their GPU with a certified monitor. That's not the case with the Lenovo G25-10 as it supports both FreeSync and G-Sync technologies so you won't be bound with green or red throughout, nor would you spend more just for the Adaptive-Sync feature.
Ergonomics
Ergonomics also play a big factor when it comes to gaming monitors. Whether you are getting a main display or a secondary display, getting a monitor that has adjustment features is game-changing. Most cheap monitors come with a fixed stand with a thin base. That's acceptable if these monitors come with VESA mounting support which is a rare feature for cheap monitors. Most 1080p 144Hz monitors with an adjustment feature sit at Php 15,000 as their stands are what makes it possible – at the cost of VESA compatibility. The Php 10,495 you'll be paying for the Lenovo G25-10 includes a sturdy stand that supports Tilt and up to a 110mm height adjustment with VESA compatibility.
Premium Features
Extra features such as different color profiles, game modes, HDR support and overdrive are considered "premium" features that only top of the line monitors get. It's very surprising, both as a reviewer and an enthusiast, to see the Lenovo G25-10 sport these over the top features for only Php 10,495, let alone the fact that the G25-10 is Lenovo's "entry-level" gaming monitor. Frankly, the only thing missing with the G25-10 is PBP or PIP which is a niche of a niche feature as far as gaming monitor goes.
That will probably come in later, seeing as Lenovo's innovation with the widest range of PCs and smart devices, software, and services, all the way to augmented and virtual reality (AR/VR) and smart home/office solutions, makes it one of the industry's most prolific end-to-end global technology organizations that deliver smarter technology for more people and businesses to unlock their potential.
Warranty and Product Availability
Like Lenovo's laptops, the Lenovo G25-10 Gaming monitor is packed with a three-year Carry-in Service warranty without a free Microsoft Office subscription, but it already comes with a very competitive price and a free HDMI cable so get yours at any authorized retailers: https://lenovoph.com/authorizedresellers
The Lenovo G25-10 is also available at the Lenovo Legion LazMall Store in Lazada.
Grant is a Financial Management graduate from UST. His passion for gadgets and tech crossed him over in the industry where he could apply his knowledge as an enthusiast and in-depth analytic skills as a Finance Major. His passion allows him to earn at the same time help Gadget Pilipinas' readers in making smart, value-based decisions and purchases with his reviews and guides.