At its recent online launch event, Sony introduced the newest iteration its wireless over-ear headphones, the WH-1000XM4. It offers all of the much-loved technology on WH-1000XM3 but offers additional intelligent features for personalizing your listening experience.
Superior silence, superior sound
WH-1000XM4 headphones deliver Sony's top-notch noise-cancelling performance reducing high and mid-frequency sounds. With two microphones on each earcup, Dual Noise Sensor technology captures ambient noise and passes the data to the trusted HD Noise Cancelling Processor QN1.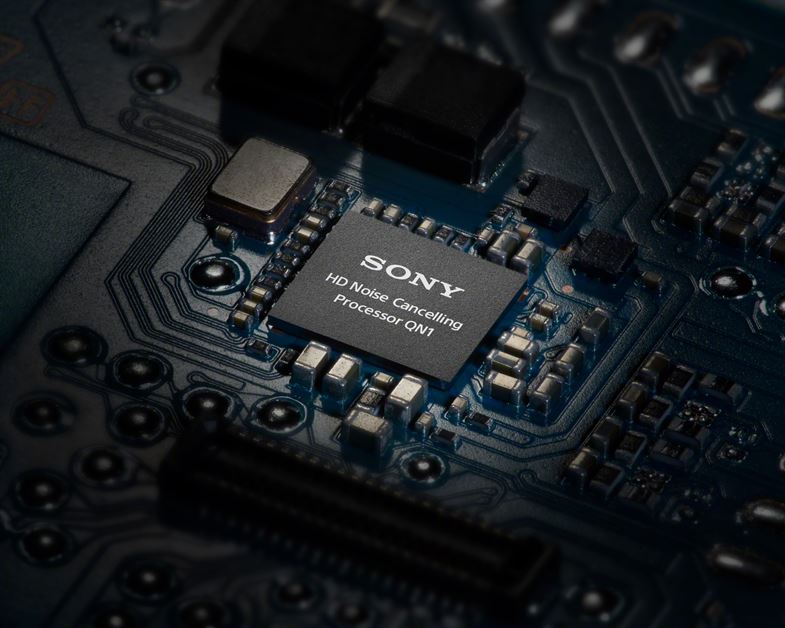 A new Bluetooth Audio SoC then senses and adjusts to music and noise at over 700 times per second. Using a new algorithm, the HD Noise Cancelling Processor QN1 applies noise- cancelling processing in real-time, so you can focus more on the music while blurring out the chaos of the outside world.
With Edge-AI, DSEE Extreme more accurately rebuilds audio lost during digital compression for a full-fidelity experience. Edge-AI analyzes music in real-time and recognizes individual elements, instruments, and the music genre of each song to restore the high range sounds lost in compression. This allows for a richer, more complete listening experience.
WH-1000XM4 boasts 360 Reality Audio for an immersive audio experience when combined with an Android Device/iPhone with a compatible streaming service app installed, allowing you to immerse in the music as if you're in front of your favorite artist.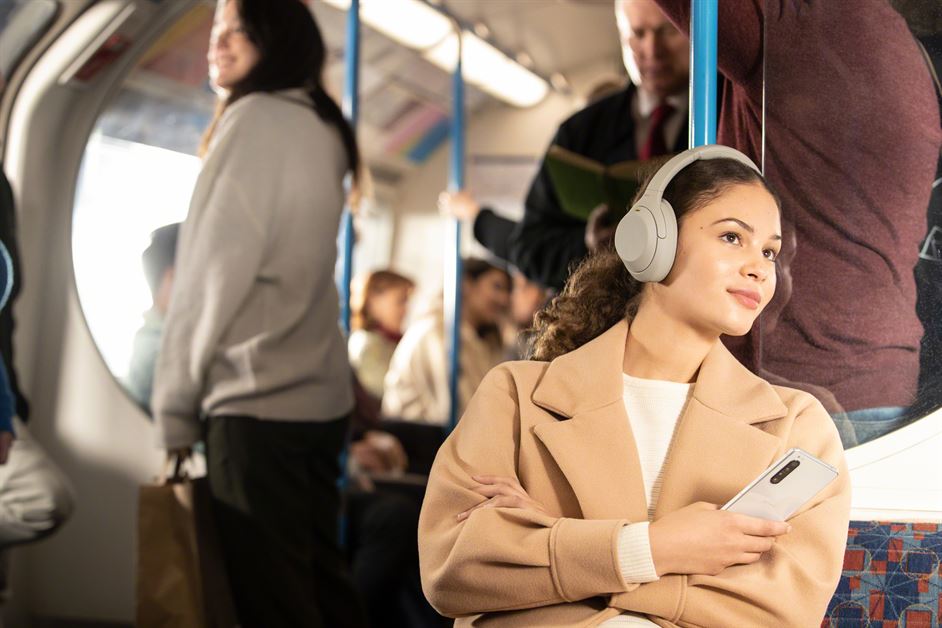 You also get Adaptive Sound Control which intelligently adjusts ambient sound settings to deliver a more ideal listening experience by learning to recognize locations you frequently visit and tailors the sound to suit the scenario.
Everyday convenience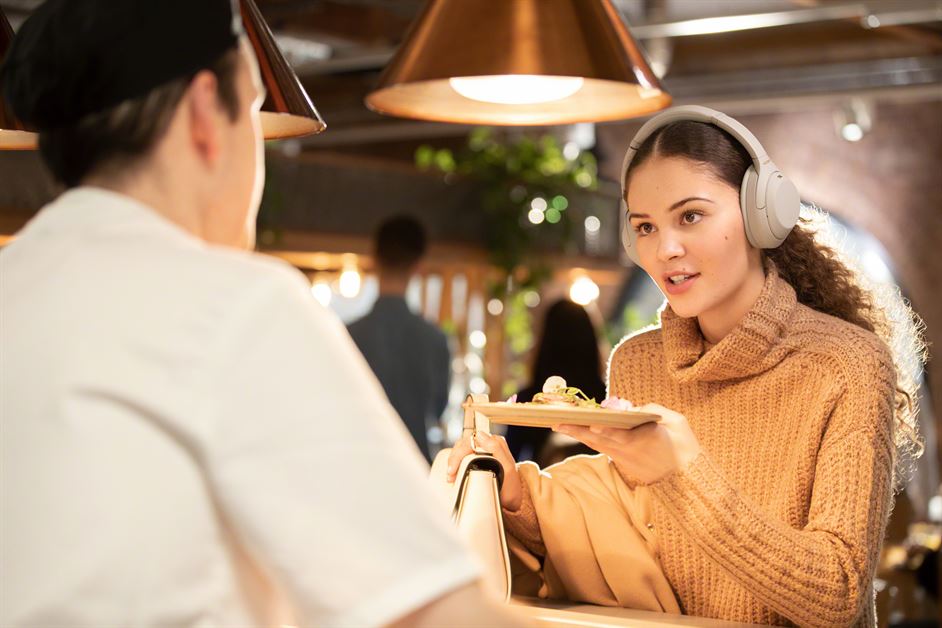 'Speak-to-Chat' allows you to have short conversations without taking the headphones off. Simply say something and the headphones will recognize your voice, automatically pause playback and let ambient sound in. Music will start to play again after 30 seconds. Quick Attention is also available on the WH-1000XM4. Place your right hand over the earcup to instantly decrease volume and let ambient sound in.
The headphones now come with wear detection, which means playback will automatically stop when you remove them and resume when you put them on again.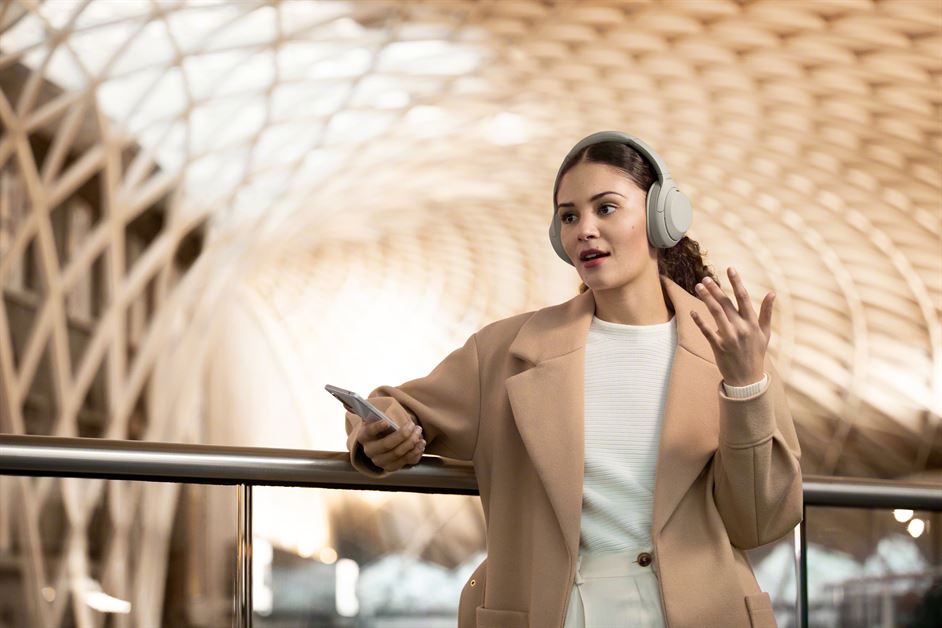 WH-1000XM4's Precise Voice Pickup Technology optimally controls five microphones in the headphones and performs advanced audio signal processing to pick up voices clearly and precisely for hands-free calls and Speak-to-Chat.
Pursuit of ultimate design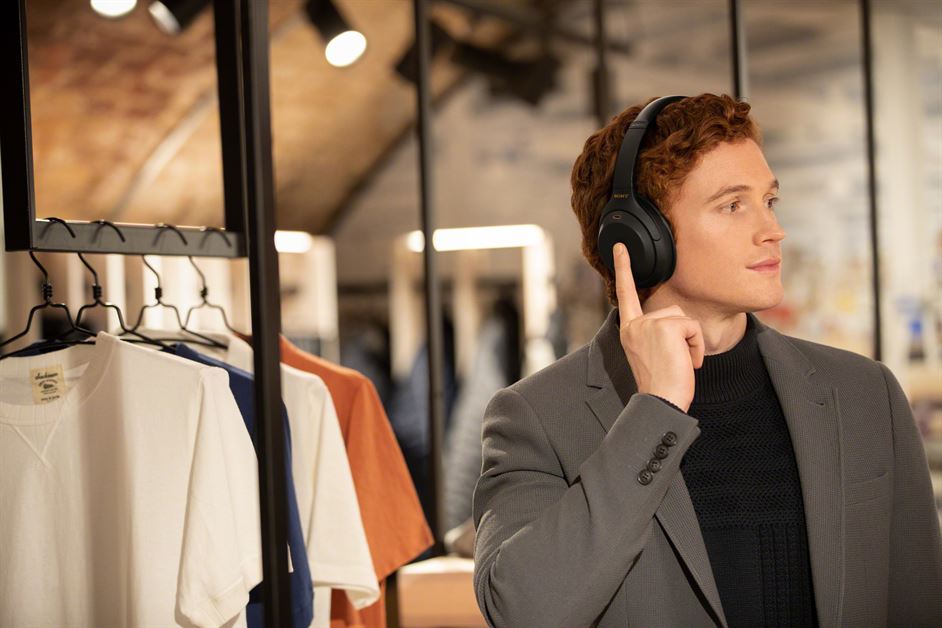 WH-1000XM4 has a light-weight design with exceptional comfort and sophisticated styling, you'll barely notice you're wearing them. The super-soft pressure-relieving earpads evenly distribute pressure and increase ear/pad contact for a stable fit.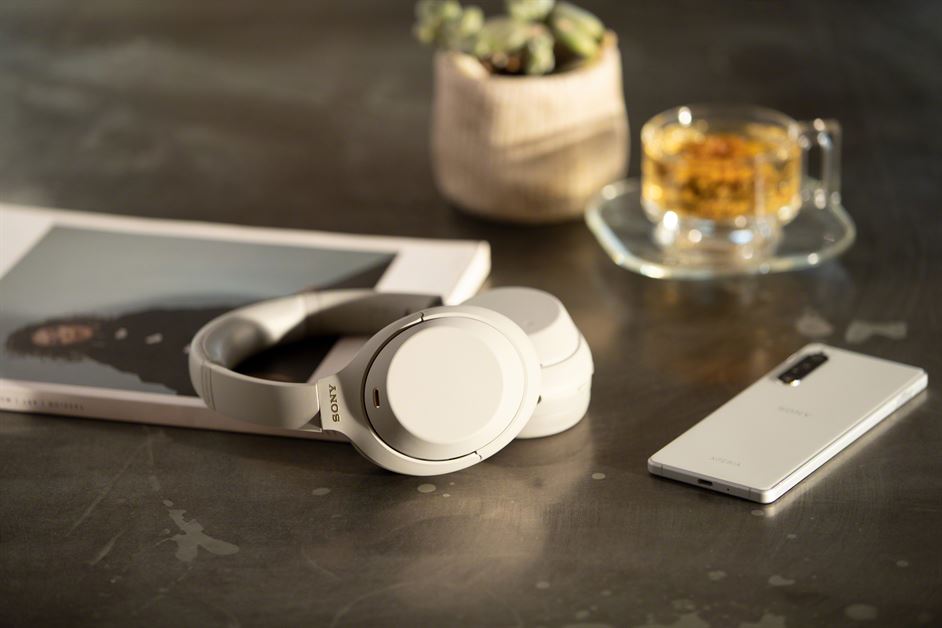 The headphones can be paired with two Bluetooth devices at the same time. When a call comes in, it knows which device is ringing and will connect accordingly. You'll also be able to switch between the two devices with a single tap.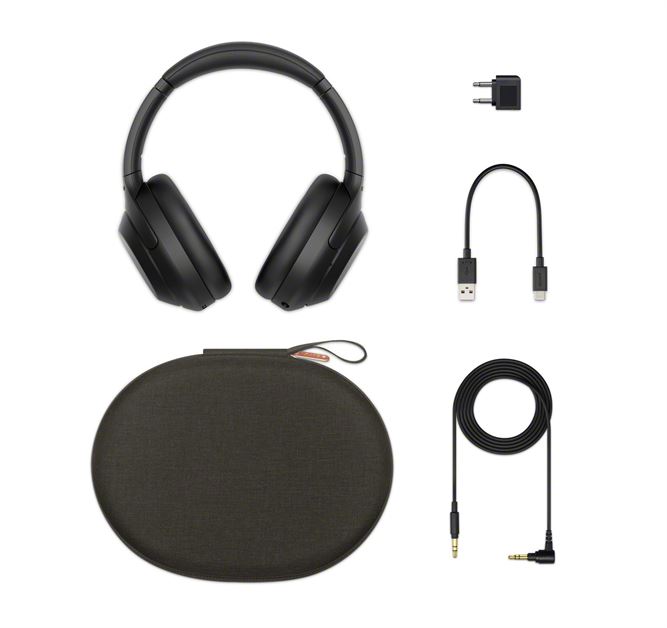 WH-1000XM4 features NFC and Bluetooth, and offers a battery life of up to 30 hours plus a quick-charging feature for 5 hours of wireless playback from 10 minutes of charging.
It features the same touch controls as the WH-1000XM3 and is optimized for Amazon Alexa and Google Assistant.
WH-1000XM4 will become available locally sometime this month with the retail price still to be announced.
To know more, click here.
Emman has been writing technical and feature articles since 2010. Prior to this, he became one of the instructors at Asia Pacific College in 2008, and eventually landed a job as Business Analyst and Technical Writer at Integrated Open Source Solutions for almost 3 years.