Samsung Galaxy Note20 Ultra First Impressions
The Samsung Galaxy Note20 series has finally arrived in the Philippines. If you were one of those who participated in their recent pre-order promo, you definitely got yourselves pretty sweet deals.
Samsung sent over an engineering Galaxy Note20 Ultra unit a couple of days ago, and boy was I surprised with the things I discovered with it. Let me share with you my thoughts about it. Note though, pun intended, that I'll be only sharing with you the ones that I believe would be objective for an engineering unit. If you're expecting benchmark results, actual gameplays and sample photos, you may need to check it out soon on my full review once I get the retail unit.
The tale of the bump and the switcheroo
To say that the phone's huge is an understatement. Here's the phone compared to Galaxy Note 10+, OPPO Find X2 Pro and the new ROG Phone 3. It dwarfs its predecessor by a few millimeters and it's just as big as ASUS' latest gaming smartphone.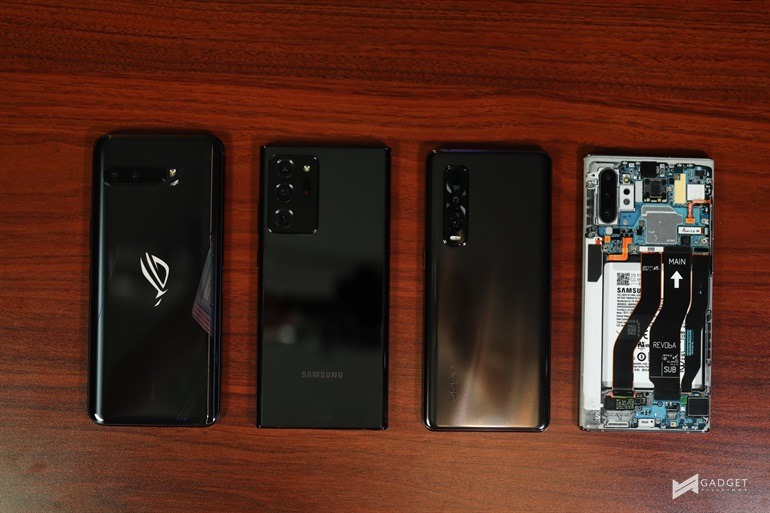 [su_posts id="74230″ posts_per_page="1″ tax_term="4440″ author="11″ order="desc" ignore_sticky_posts="yes"]
Don't get me started with the huge bump. It is, by far, the phone with the thickest camera bump in the market.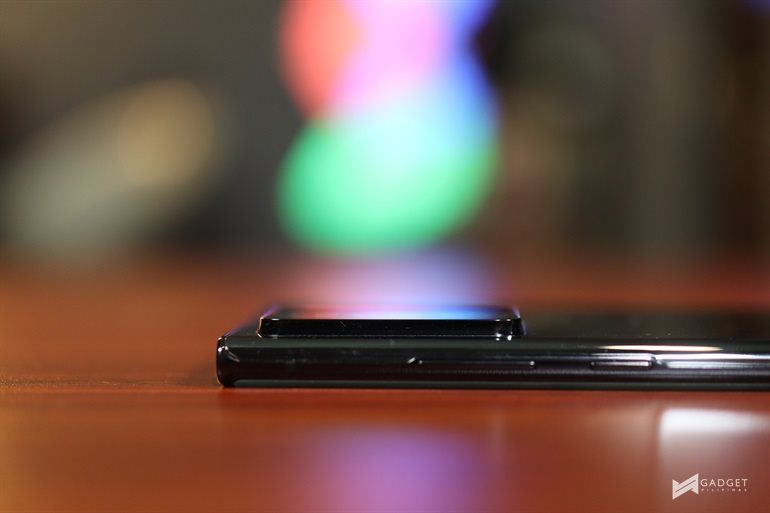 However, no matter how big this device (and how thin its camera bump) is, this does not definitely mean that it's hard to handle or use. It's slim, and my index finger is starting to naturally rest below the camera bump, which helps with grip and handling.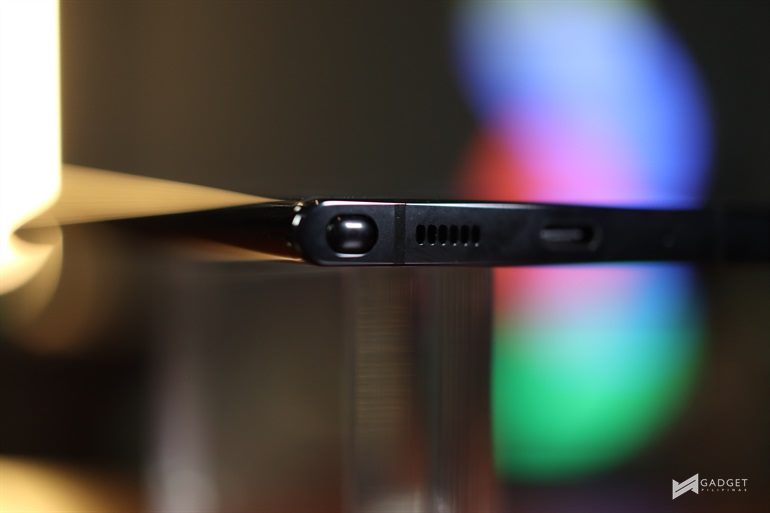 One of the device's major differences compared to last year's iteration is the location of the S-Pen slot, which is now on the bottom left side of the device. Probably, this has something to do with the internal hardware configuration of the device, which pushed Samsung to change the location of the slot.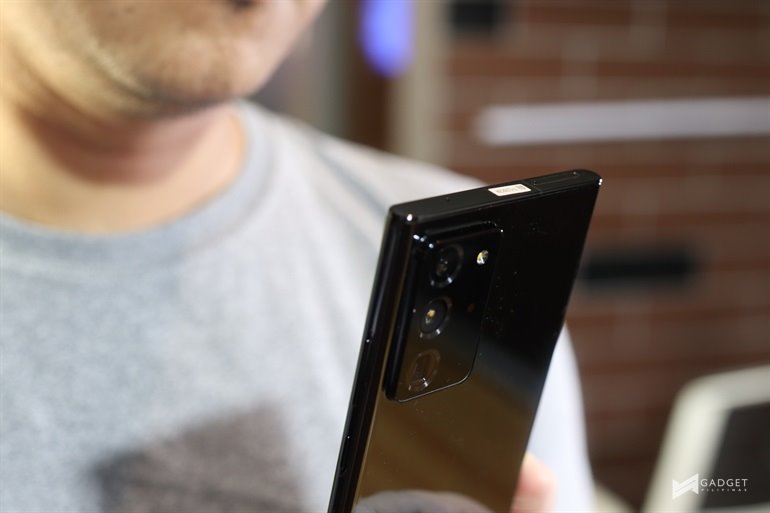 They also switched the location of the physical buttons to the left side. I always loved its former locations, and I'm entirely not in favor of this switcheroo.
If you're a fan of the series and the location of the S-Pen slot and the physical buttons, you will need to get yourself re-familiarized with it again.
You may also need to buy a case for it. While it has Gorilla Glass 6 protection on both sides (at least for Note20 Ultra), putting a case on it should be a day-one priority.
Display responsiveness and refresh rate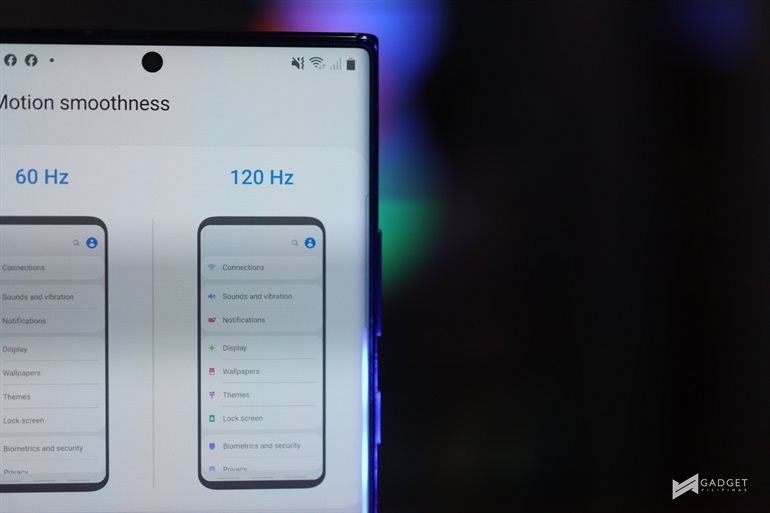 The significant upgrade on display responsiveness and S-Pen input latency are huge deals for note users. Playing games, reading and writing are among my best experiences on the Galaxy Note20 Ultra. Games feel much smoother to play with its 120Hz refresh rate. While it's not the fastest in the market right now (ROG Phone 3 is currently the king in terms of refresh rate at 144Hz), it offers the best combination of responsiveness and color accuracy on a smartphone.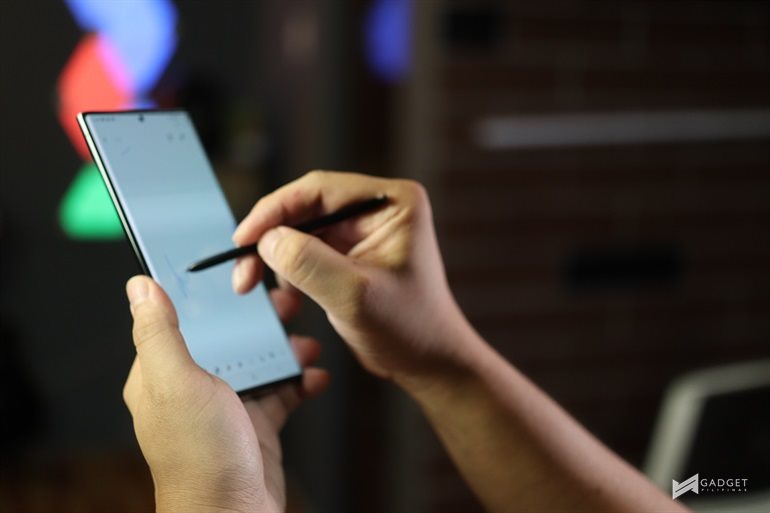 It is the only device in the market as well to have raw notetaking capabilities with 9ms input latency. It's sensitive, intelligent, and powerful too! It's almost like you're really writing on paper. It's amazing that Samsung has put so much technology on a pen.
Performance
I won't give any benchmarks here yet because the data is not representative of the retail unit. However, for Galaxy Note10+ user like me, I can definitely say that it's much faster than I expected.
While the general feedback with Exynos 990 is that it's inferior to its Snapdragon counterpart, I don't think it's going to be the case if you're not really going to use the Note20 Ultra as a gaming device. It obviously performs slower than my ROG Phone 3, which rocks a Snapdragon 865 Plus and 12GB RAM. It is, at the end of the day, an unfair comparison.
However, if the contention is price over benefit, then it's a whole new story and opinion to discuss. However, in summary, Samsung is a premium brand, and I believe that if you're getting a new flagship smartphone, there are various factors to consider: brand loyalty and preference, and necessity of feature. If you find Note20 Ultra too pricey for your need and if it does not align with your preference, you are simply not the market they are targetting.
What now?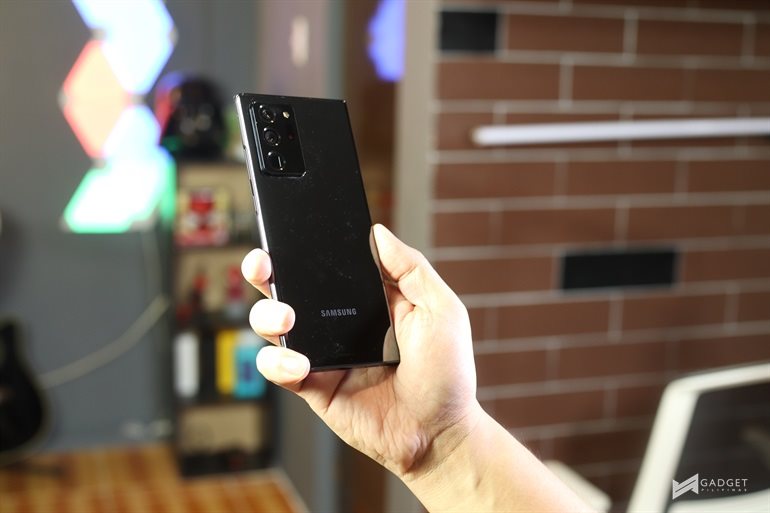 I am definitely excited and loving it so far. However, there's a lot of things to discuss about the Galaxy Note20 Ultra! I have so much to cover on my full review, so be sure to check back on this site for it. As usual, our review will be a mix of technical data and practical observation of the device, so I hope that you're just as excited as I am.
Giancarlo Viterbo is a Filipino Technology Journalist, blogger and Editor of gadgetpilipinas.net, He is also a Geek, Dad and a Husband. He knows a lot about washing the dishes, doing some errands and following instructions from his boss on his day job. Follow him on twitter: @gianviterbo and @gadgetpilipinas.