realme is set to announce the X7 series on September 1, but ahead of the launch, reports from China claim that a third version of the phone dubbed the realme X7 Pro Player will be announced. The realme X7 Pro Player is said to come with a Qualcomm Snapdragon 860 SoC, as opposed to the Dimensity 1000+ in the regular Pro.
The image on Weibo looks very official. The Snapdragon 860 will most likely be unveiled alongside the device and will be a middle ground between the Snapdragon 855 and Snapdragon 865.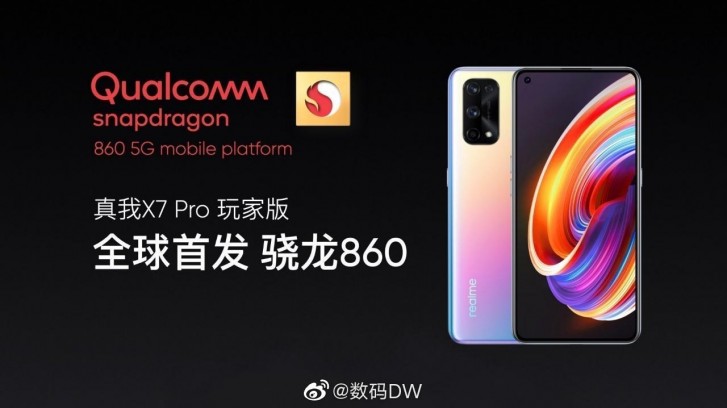 realme has announced a Player Edition before but never left China dubbed the X50 Pro Player. The Player Edition for the X50 Pro 5G offered improved cooling and extra layers for better heat dissipation. If the reports are true, then it will be the first time that the Player Edition will offer a different chipset for gamers.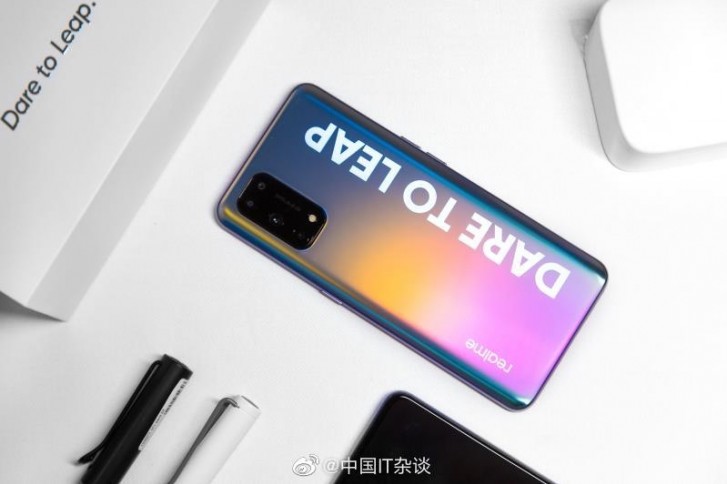 Photos of the phone leaked earlier this week, which revealed its design and camera setup which included a punch-hole for its lone front shooter and four cameras in the rear. The post for the realme X7 Pro Player doubles down on the design.
Ram found his love and appreciation for writing in 2015 having started in the gaming and esports sphere for GG Network. He would then transition to focus more on the world of tech which has also began his journey into learning more about this world. That said though, he still has the mentality of "as long as it works" for his personal gadgets.