Introduction and Parts List
The start of ECQ/GCQ in the Philippines also marked the growth in PC components as most companies shifted to a Work-From-Home setup, thus buying computers for their employees. There's also some enthusiasts taking the opportunity to upgrade because of more playtime alongside first time PC builders who seized the chance to double their work PC as a gaming PC.
Prices for Gaming PC parts were cheap thanks to new CPUs rolled in by both Intel and AMD. Unfortunately, the supply wasn't able to keep up with the demand from both corporate and consumer purchases resulting in higher retail store prices. Making things worse, some shops try to keep up with demand by importing PC parts from nearby countries such as China, Singapore, and Taiwan. Moreover, some brands don't honor the warranty for these products are bought at unauthorized channels.
That said, building a 1080p-high setting-high refresh rate capable PC now comes at a cost. Our previous Php 25K Gaming PC could handle games as well but the recent price surge makes our previous PC build moot as the total for these parts can be priced more than Php 30,000. Frankly, Php 30k for those parts isn't feasible so we decided to refresh the parts selection with better components, as well as benchmarking our Php 35 Gaming PC Build.
Notes
Prices listed are based on PCHub's Price Table
All parts in the PC Build Guide are brand new, getting second-hand parts is an option though you should be aware of the risks
Prices listed below are CASH prices, not SRP nor Promo price unless stated in this build guide.
Prices used are based on the time of writing. Prices may change in the future. Please refer to PCHub's pricing for updated prices.
Php 35,000 Gaming PC Build Guide
Model
Price
CPU
AMD Ryzen 3 3300X
₱8,000
Mobo
ASRock B450M Steel Legend
₱5,450
RAM
ADATA XPG D30 DDR4 16GB(8GBx2) 3200Mhz
₱3,990
GPU
Galax GTX 1650 Super 1-Click OC
₱9,500
SSD
Kingston A1000 500GB NVMe SSD
₱3,450
PSU
Silver Stone Strider Essential SST 500w 80+ PSU
₱2,350
Case
Coolman Streamer TG ATX
₱1,450
Total
₱34,190
CPU: AMD Ryzen 3 3300X
The Ryzen 3 3300X is simply the best value AMD processor available to date. Its 4-core/8-thread configuration is more than enough for gaming. Its original price is Php 6,500, but the unfortunate price surge caused by supply shortage bumped the processor's price to Php 8,000. 8k pesos is still a great deal and would fit our Php 35k Gaming PC Build. Moreover, prices for Ryzen 5 processors have also increased, making them out of reach for our Php 35k budget.
AMD Ryzen 3 3300XT Review Cinebench R20 Benchmark
AMD Ryzen 3 3300XT Review Battlefield V Benchmark
The Ryzen 3 3300X doesn't lag behind the Ryzen 5 3600, especially in single-core performance, which is more advantageous for games. The only reason to pick up the Ryzen 5 3600 right now with its inflated pricing is for semi-professional video/media editors as well as gamers who like to try out streaming. Stay tuned for our upcoming Php 50,000 Gaming PC Build guide featuring the Ryzen 5 3600. Read our review if you want to see more benchmarks of the Ryzen 3 3300X against the Ryzen 5 3600.
Motherboard: ASRock B450M Steel Legend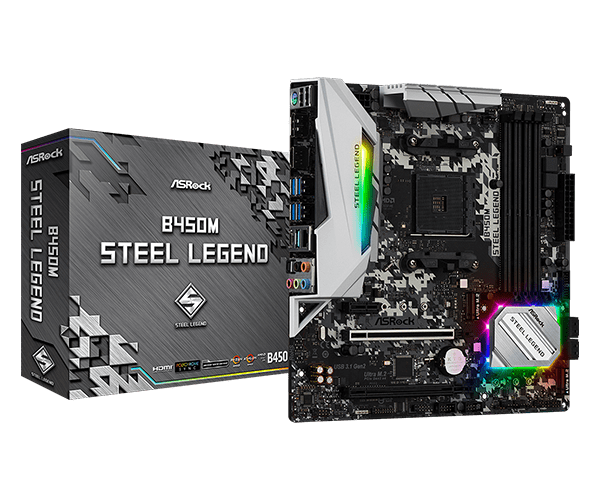 The ASRock B450M is one of the best selling motherboards thanks to its competitive pricing, beautiful aesthetics, and compact feature-set. Inflated prices didn't permit us to secure the latest B550 chipset motherboard, but using a B450 for our 35k gaming pc build wouldn't merit any problems.
RAM: ADATA XPG D30 DDR4 16GB(8GBx2) 3200Mhz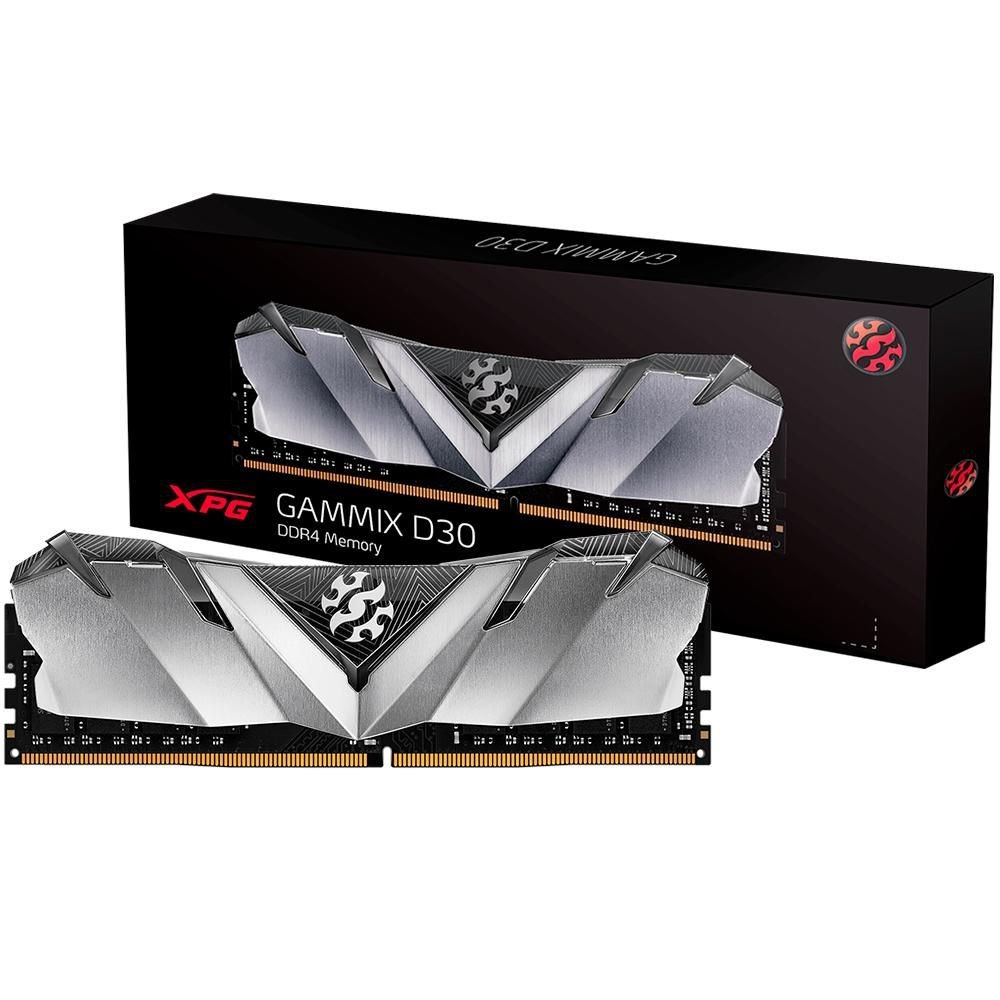 The Adata XPG D30 Memory takes the place of the cheapest RAM available, running at least 3000 Mhz speed. Ryzen processors benefit from faster RAM. That's why we didn't just pick the cheapest possible. For Php 4,000 there's an added bonus for RGB and only Php 1,500 more versus a single 8GB stick. Opting for 8GB memory is also feasible but do be aware of the multitasking limitations while playing a game.
Graphics Card: Galax GTX 1650 SUPER EX 1-Click OC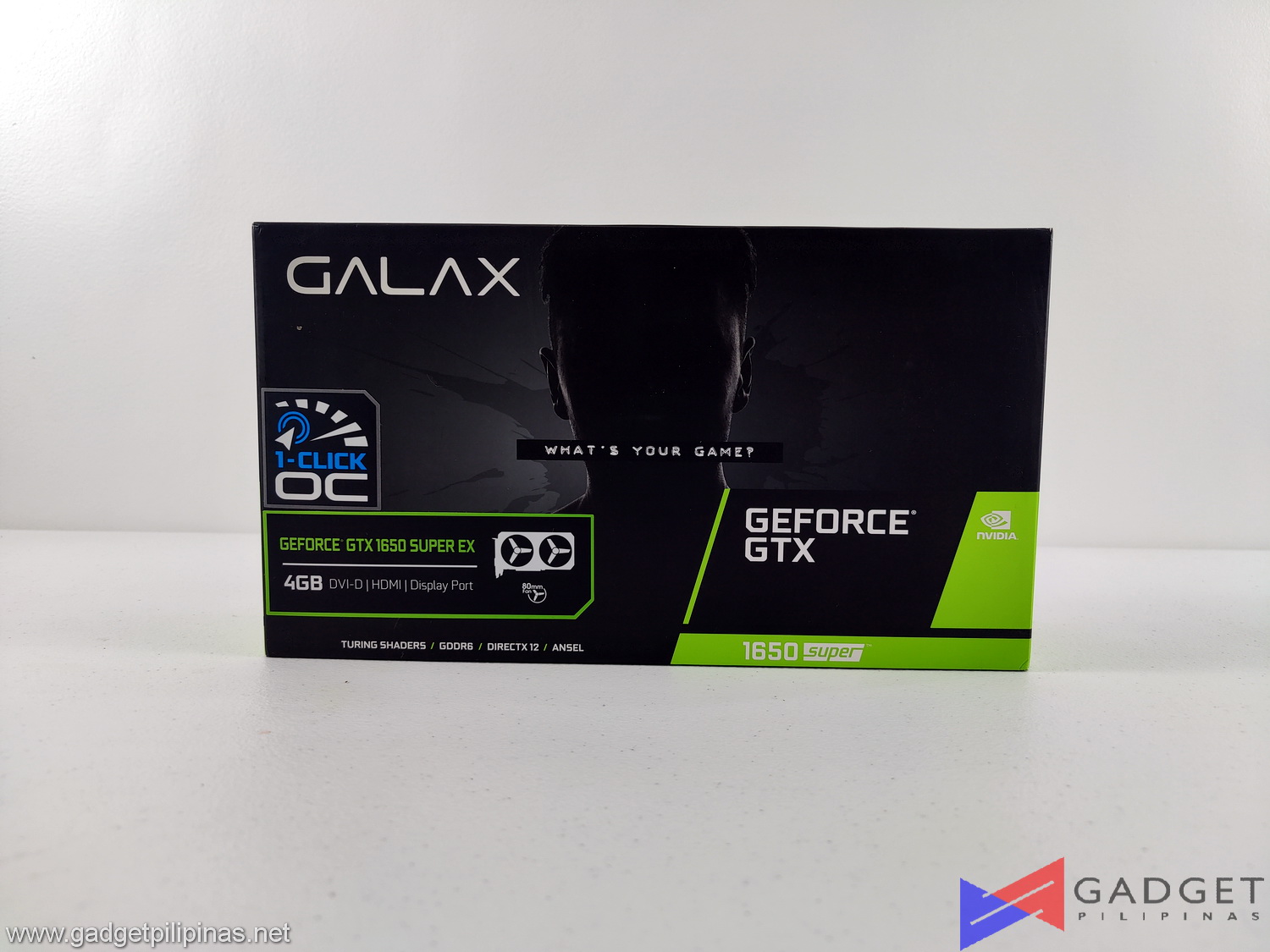 Quoting what we said in our previous 25K Gaming PC Build Guide: "There's really no competition for this price range in the graphics card department as far as AMD and Nvidia are concerned." AMD's RX 5500XT graphics cards are generally Php 2,000 more than the GTX 1650 Super graphics card. Our choice for our Php 35k Gaming PC is the Galax GTX 1650 Super EX 1-Click OC because of its reasonable pricing and performance. While the GTX 1650 is positioned as an Esports GPU, the GTX 1650 Super takes it a step further by having more memory bandwidth.
Storage: Kingston A1000 500GB NVMe SSD
Storage config is entirely up to the user whether or not they require fast but low capacity storage, slow but high capacity, or a mix of both. In our case, we prefer getting an NVMe SSD right off the bat than just purchase a hard drive or another SSD later down the road. The main reason why we chose this config over a 1TB HDD or 256GB SDD + 1TB HDD configuration is to save the user the hassle of having backup and reformat their PC just to use an SSD(that is if the SSD will be the boot SSD). Moreover, the SSD in the SSD/HDD combo will only merit a SATA SSD whereas the Kingston A1000 is an NVMe SSD with 1,500MB/s speeds compared to a SATA SSD's max speeds of 600MB/s.
Power Supply: Silver Stone Strider Essential SST 500w 80+ PSU
The Powersupply should not be cheaped out even if you're on a tight budget. A good PSU will last you a few years more than most of your PC parts on your first build. That said, we at least suggest a PSU with 80+ certification. Our 35K Gaming PC doesn't require that much wattage and so a 500watt should be more than enough and should last you even if you upgrade to a Ryzen 5 and an RTX 2070. Upon scouring for available PSUs that fit our criteria, we found the SilverStone Stirdent Essential 500w PSU suitable. Silverstone is a longstanding brand in the PC industry that you may have encountered in the ITX space. If you plan on getting more storage devices, additional memory and would want to overclock, then opting for a 600w would fit you better.
Case: Coolman Streamer TG ATX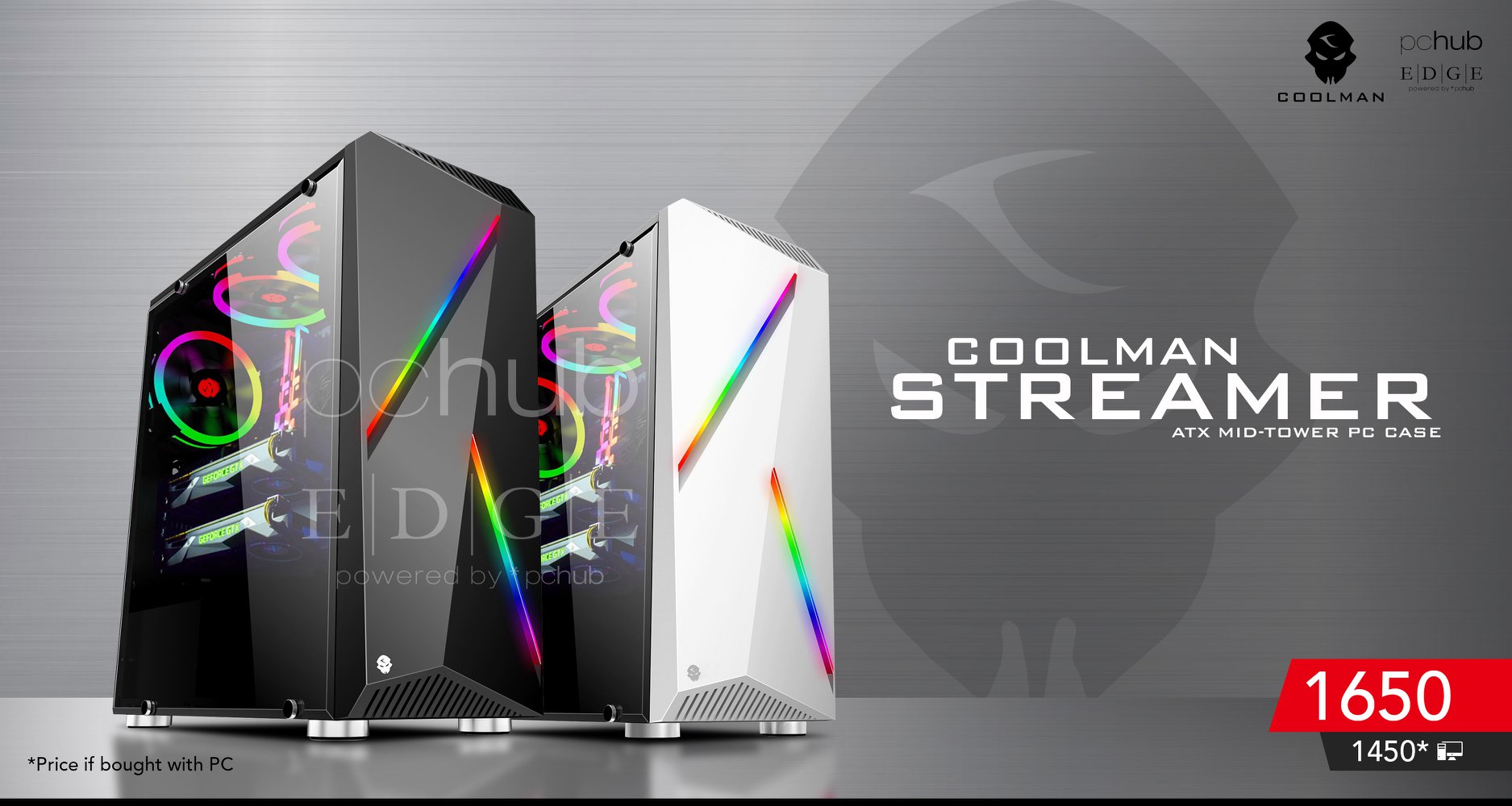 PC Cases are also affected by the pandemic as our go-to Tecware cases, even the old models are all sold out. Luckily, PCHub managed to grab a brand that has similarities with Tecware – Functional, Aesthetic, and Price friendly. Our Tecware substitute is the Coolman Streamer PC case priced at Php 1,450.
Ryzen 3 3300X + GTX 1650 Super Benchmarks
Setup and Benchmark Methodology
Gadget Pilipinas' testing philosophy is to provide detail-oriented results as accurately as possible that our readers can replicate our tests given that these conditions are met. Different benchmarking apps and sequences are used depending on the component or device being tested.
We use CapFrameX as our FPS capture and analysis tool for all our gaming benchmarks. The latest build version of Windows 10 and WHQL certified drivers are used for our benchmarks. Readings such as temperatures and power draw are recorded using HWMonitor and HWInfo64 as well as other relevant software used for cross-checking.
DOTA 2
Most gamers play at least one of the following free-to-play titles: League of Legends, CS: GO, Dota 2, and/or Fortnite.  Dota 2 is a good representation of the F2P titles as it is the most demanding game in the spectrum. The benchmark will give you an idea of the laptop's relative performance on other lesser demanding titles. Our benchmark sequence is based on a replay of OG vs. Liquid in the TI9 grand finals from the team fight that happened on 28:30 to 29:30.
Our PC Build managed to get an average of 90fps on the best looking preset at 1080p resolution. The FPS graph shows that our 35K Gaming PC reaches 100+ FPS during out of clash moments as well as hero chase scenes.
Far Cry 5
FarCry 5 is an FPS game published by Ubisoft and uses the Dunia engine. It heavily relies on and takes advantage of DirectX 11 to render a realistic environment that makes it taxing to both the CPU and GPU.
Far Cry 5 benchmark shows the 35K gaming pc pushes an average frame rate of 74.5 FPS on ultra settings with only a little deviation as represented by the 5% and 1% percentile FPS. Scenes with explosions impact the framerates but the good thing is these drops are well within the 60fps mark for solid gameplay experience.
Rainbow Six Siege
Rainbow Six Seige is one of the few popular AAA games that's still popular in 2019 due to its competitive gameplay mechanics. R6S uses the AnvilNext game engine, which is developed by the game's publisher, Ubisoft. As of writing, Rainbow Six Siege is currently the most popular Tom Clancy title beating out Wildlands, Breakpoint and even, Division 2.
Rainbow Six Siege show a 200 FPS average on Ultra settings despite requiring more VRAM than the GTX 1650 Super has. Nonetheless, it's still very capable and the VRAM issue can be easily solved by lowering VRAM intensive settings such as textures.
Apex Legends
Apex Legends is a character-based Free-to-play battle royale game developed by Respawn Entertainment, the makers of Titanfall and Titanfall 2. It utilizes a modified version of Valve's Source Engine.
The 35K Gaming PC manages a steady 81 average FPS on 1080p high settings. Adjusting the settings such as Anti-Aliasing will improve FPS if you want to play on a 144Hz monitor.
Battlefield V
The Battlefield series is an iconic FPS title in our generation matching Halo and Call of Duty. Battlefield V, set in WW1, is the latest installment in the franchise developed by DICE using the popular Frostbite engine. It's also the first game to incorporate DX 12, Ray Tracing, and DLSS making it a great choice in our game bench library.
Battlefield V is one of the hardest games to run, but our 35K Gaming PC Build managed to output an average of 66FPS with manageable dips to 55fps. There's not much difference between high and medium settings, so tweaking the high preset setting could significantly improve FPS.
Assassin's Creed: Odyssey
Assassin's Creed Odyssey is the latest franchise installment from Ubisoft. It's by far the most popular and stable Assassin's Creed title since AC IV: Black Flag. It uses the AnvilNext 2.0 game engine, an updated version of Rainbow Six Siege's game engine, and uses the DirectX 12 API.
Anno 1800
Anno 1800 is one of the most popular RTS games next to seasoned classics such as StarCraft 2, Red Alert, and Civilization V. Anno 1800 uses an improved Anno Engine version previously used by previous titles. It's one of the latest RTS games (as of writing) with impressive graphics, making it an excellent representation for RTS and City-building games.
Anno 1800 is the only game where the 35K Gaming PC didn't achieve an average framerate of at least 60FPS. The benchmark run is at Ultra High settings, and the performance is most likely to be bottlenecked by the 4GB VRAM found on the GTX 1650 Super because of the taxing high-resolution textures. Nonetheless, turning down the settings from Ultra High to High would make it sustain 60FPS.
Valorant
Riot Games, the makers of League of Legends, launched their first competitive FPS game dubbed Valorant. Valorant is a character-based tactical shooter with mechanics similar to both Overwatch and CounterStrike Global Offensive. Valorant uses Unreal Engine and is frankly a poorly multithreaded game with the minimap, HUD, and parts of the UI offloaded to other threads while a single core handles the rest.
At high settings, the Ryzen 3 3300X + GTX 1650 Super 35k Gaming PC impressively achieves 180FPS average FPS with the lowest percentile being at 123fps.
Grant is a Financial Management graduate from UST. His passion for gadgets and tech crossed him over in the industry where he could apply his knowledge as an enthusiast and in-depth analytic skills as a Finance Major. His passion allows him to earn at the same time help Gadget Pilipinas' readers in making smart, value-based decisions and purchases with his reviews and guides.