Huawei MatePad vs Samsung Galaxy Tab S6 Lite – who wins?
If you have been following the news lately, you would have probably heard that Huawei and Samsung have been formidable rivals in the tech industry. According to Canalys, as reported by Esquire Philippines, that despite facing U.S. sanctions, Huawei shipped more devices (55. 8M) than Samsung (53.7M) by more than 2.1 million devices.
Time and again, we have pitted Huawei's phones against Samsung. There are times when Huawei's devices emerge as winners, while there are occasions where Samsung's devices topple the ones from the Chinese smartphone brand.
Today is not an exemption, and we are – yet again – going to take a look at 2 midrange tablets from the two brands: the Huawei MatePad vs the Samsung Galaxy Tab S6 Lite.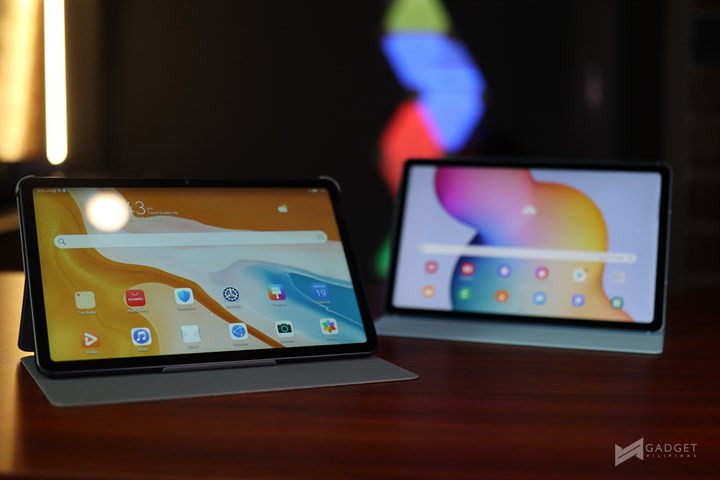 Chipset
Huawei MatePad obviously excels in this department. There are 2 things why this is the case: performance and power efficiency.
Kirin 810 has 2 cores of 2.27 Ghz Cortex-A76 and 6-cores 1.88 Ghz Cortex-A55. Exynos 9611 does not have this multiple core spread so we're looking at 8-cores with frequencies that range from 1.7Ghz to 2.3Ghz.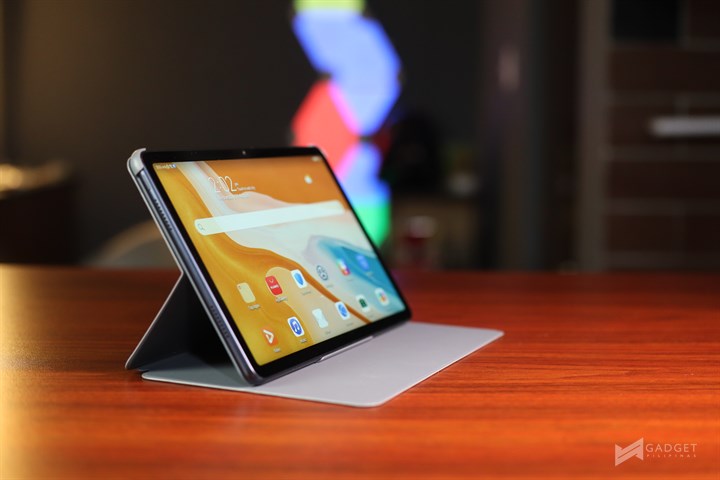 Theoretically, what makes the Kirin 810 special is that there are only 2 cores that operate with higher frequencies, and more cores (6x) with lower frequencies. The latter are only used when there are specific apps that require higher frequencies, and the rest of the cores are the ones that are used on a daily basis.
This unique operation also has a significant effect on power efficiency as the tablet only uses lower frequencies at normal circumstances.
| | | |
| --- | --- | --- |
| | Huawei MatePad | Samsung Galaxy Tab S6 Lite |
| Chipset | Kirin 810 – 7nm | Exynos 9611 – 10nm |
 

Kirin 810

Exynos 9611

1-Core

 

2-Core

2.27 Ghz

  Cortex-A76

3-Core

 

4-Core

 

2.3 Ghz 

Cortex-A73

1.7 Ghz 

Cortex-A53

6-Core

1.88 Ghz

  Cortex-A55
Winner: Huawei MatePad
Display
Both devices have 10.4-inch TFT display and resolution. The quality of images and videos on both devices appear to be very accurate and shows proper levels of contrast and saturation. If you're after the illusion of having a bigger display though, the Huawei MatePad has the competitive edge as it has 84% vs Galaxy Tab S6 Lite's 81.6% screen to body ratio.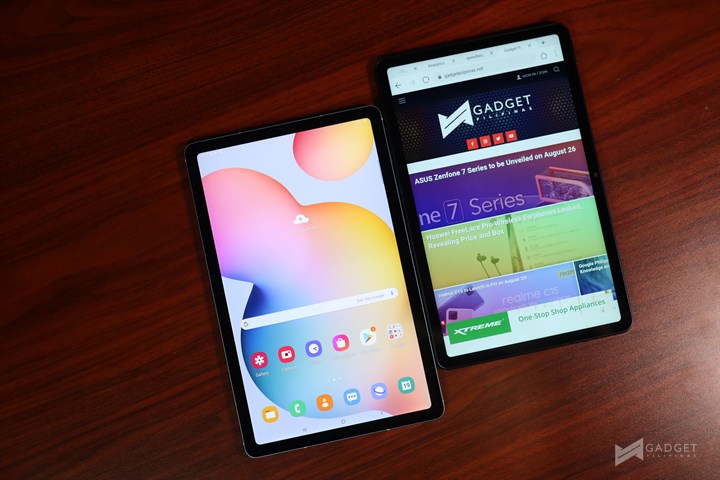 | | | |
| --- | --- | --- |
| | Huawei MatePad | Samsung Galaxy Tab S6 Lite |
| Display | 10.4-inch TFT Display | Exynos 9611 – 10nm |
| Resolution | 2000 x 1200 | 2000 x 1200 |
Winner: Tie
Camera 
Specs alone already show which one wins in this category. Both devices have good set of cameras, but the front camera of Huawei MatePad has more features to offer: wider viewing angle and better dynamic range.
| | | |
| --- | --- | --- |
| | Huawei MatePad | Samsung Galaxy Tab S6 Lite |
| Rear Camera | 8MP HDR + Flash | 8MP Wide + HDR |
| Front Camera | 8MP Wide Angle + HDR | 5MP |
Winner: Huawei MatePad
Sound and Recording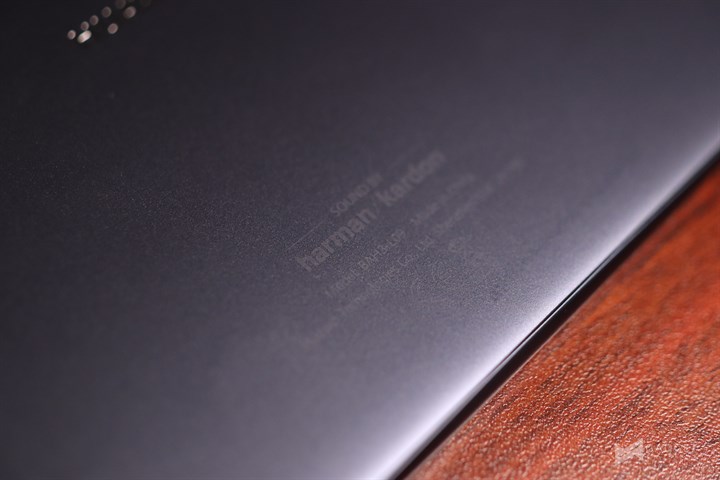 Both tablets have speakers that are tuned by industry-leading acoustic and sound companies: Harman Kardon for Huawei Mate and AKG for Samsung. Both devices have stereo speakers, and sound really well by our standards. However, I need to give this category to Huawei because of better and more immersive sound quality. Galaxy Tab S6 Lite's speakers are good, but it isn't as loud as the ones on Huawei MatePad.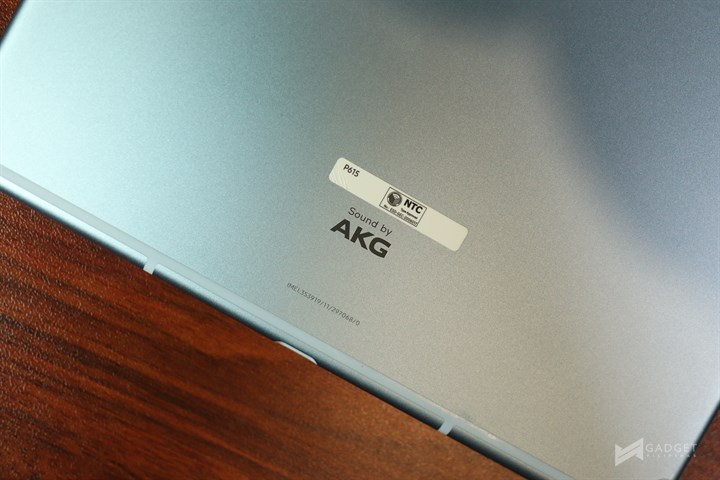 I also need to inform you though that if you're getting the Huawei MatePad, you will not be seeing a 3.5mm headphone input like the ones found on Galaxy Tab S6 Lite. In lieu with this, you can either use the included Type C to 3.5mm dongle so you can use your gears, or simply use Bluetooth headphones.
| | | |
| --- | --- | --- |
| | Huawei MatePad | Samsung Galaxy Tab S6 Lite |
| Speakers / Tuning | 4 speakers / Harman Kardon | 2 speakers / AKG |
| 3.5mm jack | No | Yes |
Winner: Huawei MatePad
Storage Configuration
If you're getting a tablet whether for work-from-home or online education needs, you need a tablet that has the right amount of storage space and RAM. In this category, we can see that Galaxy Tab S6 is the clear winner because of its 128GB storage capacity.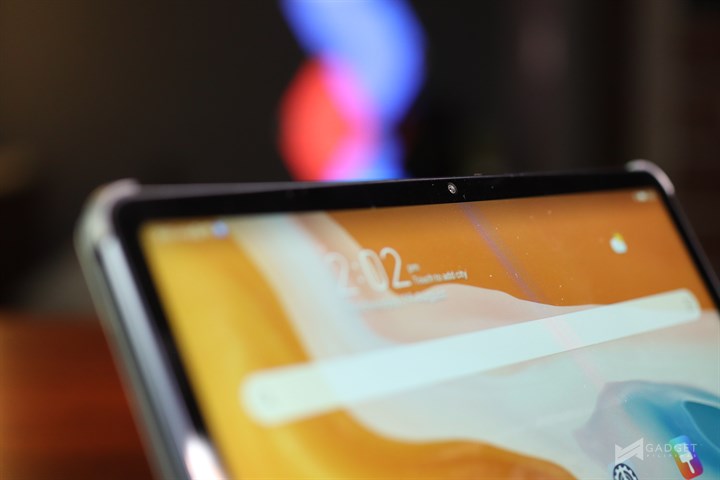 While you can see that there's a clear winner in terms of storage, I would have been happier had both brands put 8GB RAM on these tablets. 4GB seems to be lacking once a lot of apps are working in the background.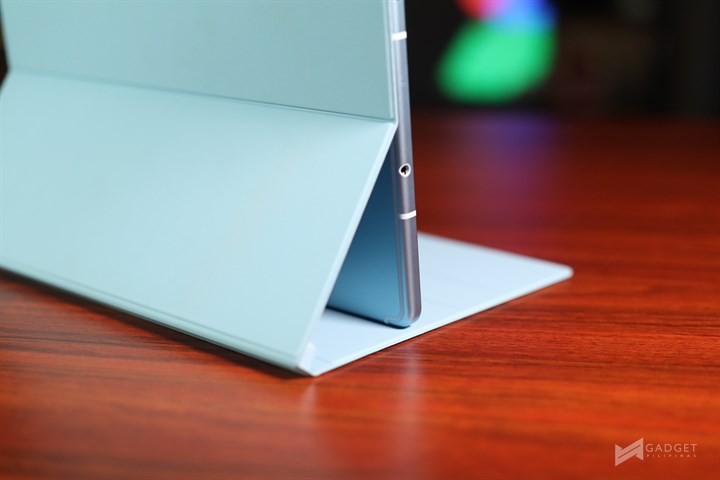 | | | |
| --- | --- | --- |
| | Huawei MatePad | Samsung Galaxy Tab S6 Lite |
| Internal Storage | 64GB | 128GB |
| RAM | 4GB | 4GB |
Winner: Samsung Galaxy Tab S6 Lite
Battery and Charging
Users want to break free from the shackles of the charging cable. This is why some users prefer using tablets than smartphones for mobile productivity. These tablets have more than 7,000mAh battery juice and they can definitely serve the needs of consumers. As you can see in the table below, Huawei MatePad has higher battery capacity than the one on Galaxy Tab S6 Lite by a small margin. Tab S6, however, has faster charging speed with its included charger (15W) than MatePad's (10W).
| | | |
| --- | --- | --- |
| | Huawei MatePad | Samsung Galaxy Tab S6 Lite |
| Battery Capacity | 7,250mAh | 7,040 |
| Charger | 10W | 15W |
Winner: Tie
Software
These tablets run on Android 10, however, they differ in software implementation. Huawei runs on Huawei Mobile Services with EMUI while the Galaxy Tab S6 runs on Google Mobile Services with One UI.
Huawei has been very aggressive and successful in adding more applications to their ecosystem. The addition of their Huawei Petal Search Widget allows users to easily look for apps and games, which are not yet available in Huawei AppGallery. Galaxy Tab S6 Lite, on the other hand, has Google PlayStore that holds thousands of applications without the need for third party applications. Also, the repository of games and applications in AppGallery is exponentially growing, thanks to their collaboration with app publishers and search results provided by Petal Search Widget.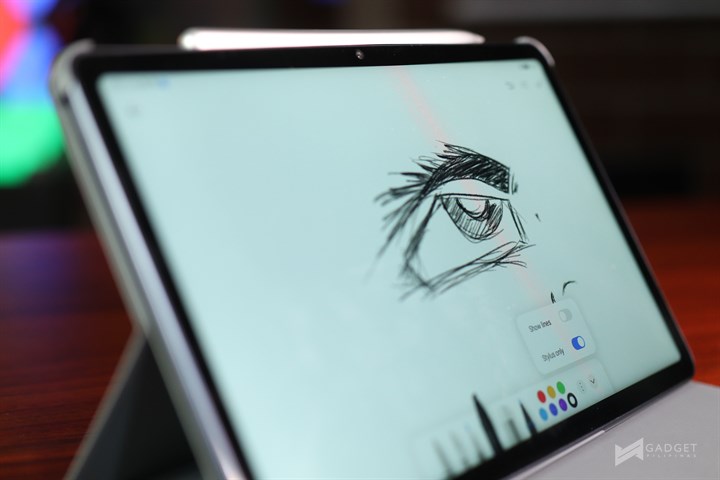 Samsung Galaxy Tab S6 Lite's One UI is packed with features that are essential for artists and creators. This is from its decade-long experience of producing tablets and smartphones with note taking capabilities. While this isn't the case for Huawei, they have mastered their proprietary software to enhance consumer experience. The addition of never-before-seen innovations like FollowCam, AppMultiplier and MeeTime make MatePad a worthy purchase.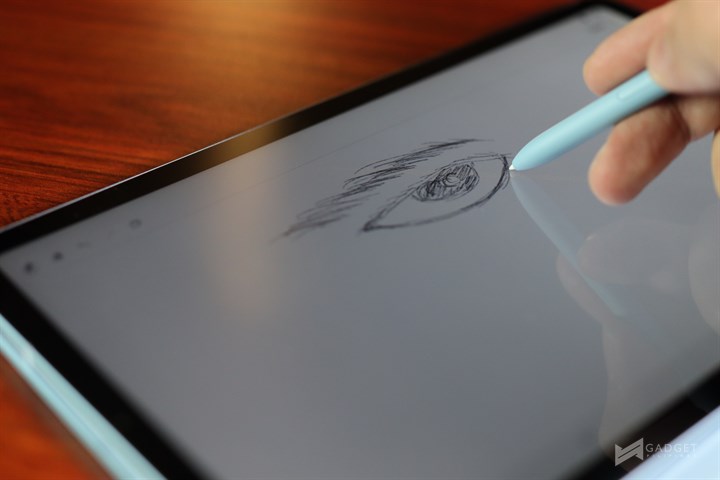 | | | |
| --- | --- | --- |
| | Huawei MatePad | Samsung Galaxy Tab S6 Lite |
| OS | Android 10 | Android 10 |
| Mobile Service | Huawei Mobile Services | Google Mobile Services |
| UI | EMUI 10.1 | OneUI 2.0 |
Winner: Tie
Conclusion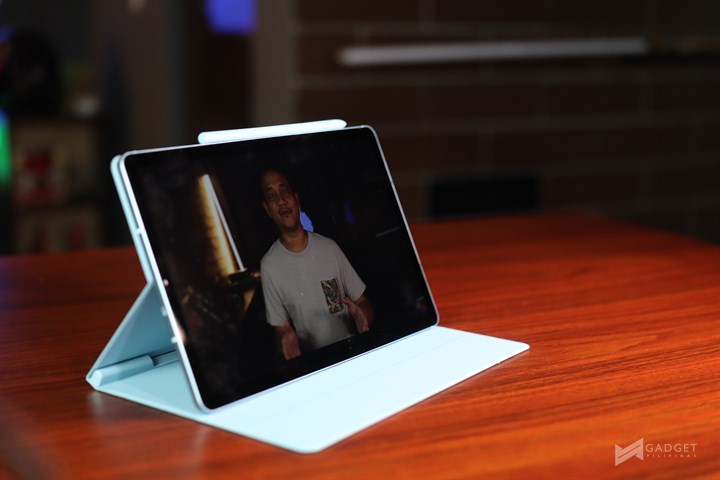 Huawei MatePad excels in major aspects in the comparison, and therefore the clear winner in this comparison. The Galaxy Tab S6 Lite is not, in any way, inferior as it boasts to provide better storage configuration, among other things. However, if you're after a device that has newer and faster chipset, quad-microphone and quad-speakers, better camera, etc., then Huawei MatePad may be the right one for you.
Giancarlo Viterbo is a Filipino Technology Journalist, blogger and Editor of gadgetpilipinas.net, He is also a Geek, Dad and a Husband. He knows a lot about washing the dishes, doing some errands and following instructions from his boss on his day job. Follow him on twitter: @gianviterbo and @gadgetpilipinas.