The Huawei Freebuds 3i offers a new take in design, while also inheriting some features of the FreeBuds 3 such as Active Noise Cancellation and Touch Controls.
It does miss out on things like wireless charging, but it makes up for it with an attractive price tag.
Design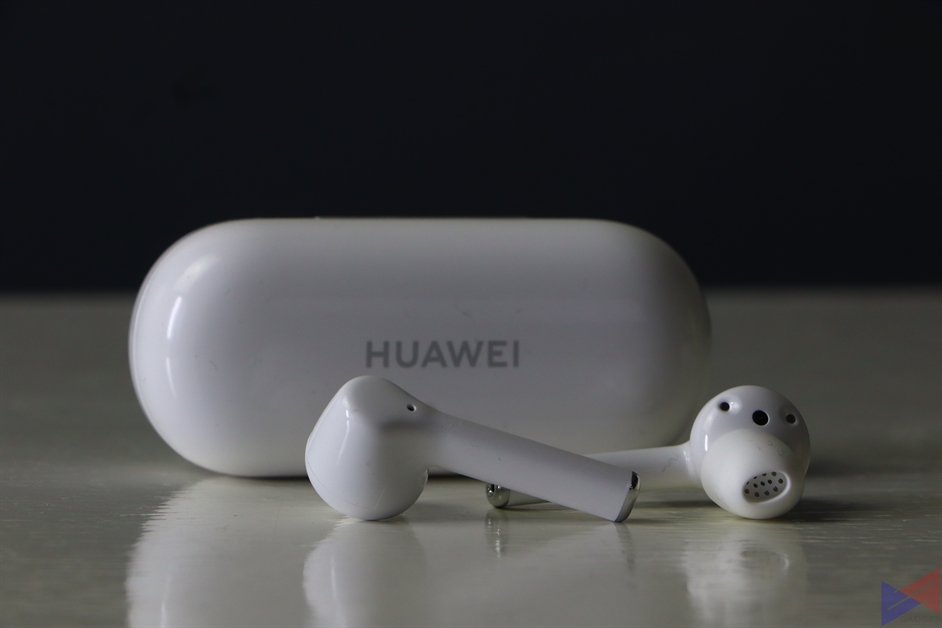 FreeBuds 3i uses a more traditional pill design for its case, along with a function button for pairing purposes, and indicator lights. There's no wireless charging here, but you do get a USB-C port.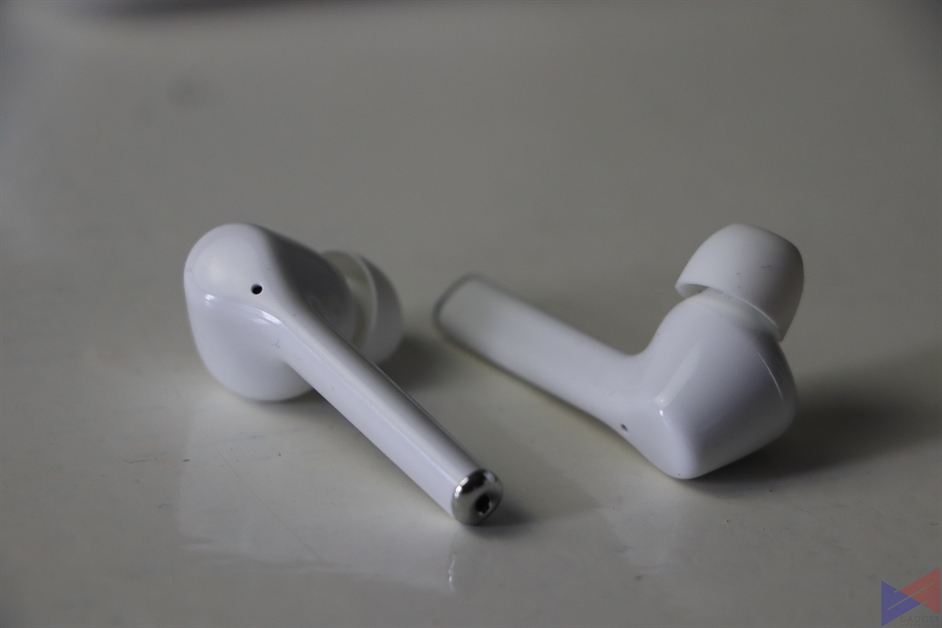 Thanks to their long stems, the earbuds do stick out a lot, which is something I'm not very comfortable with.
Comfort
Once they're in, they stay there even when you bang your head or move around. They also do a better job at passively blocking out noise. They're very comfortable to use, and I can wear them for hours of listening without hurting my ears.
Pairing
Pairing the FreeBuds 3i with a phone is pretty standard. Pressing the function button for a few seconds will initiate Pairing Mode. In the case of the Mate 30 Pro, a prompt suddenly appeared on the screen to establish the connection. With a tap, it's done and good to go.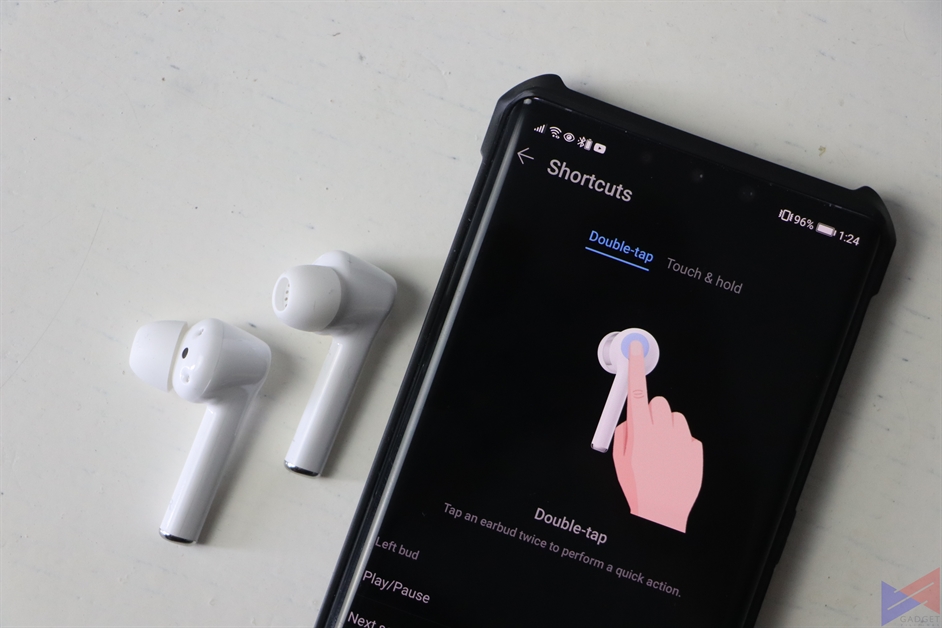 Controls
FreeBuds 3i uses touch controls, customized using a companion app. Apart from the typical actions like skipping tracks, pause/play, and launching a voice assistant, it lets you enable or disable Active Noise Cancellation.
Do note that there's no option to adjust volume from the buds themselves, which can be a hassle especially when you're traveling. Actions are limited to Double Tap as well as Touch and Hold. Provisions for single tap and triple tap would've been nice.
Connectivity
Though FreeBuds 3i has Bluetooth 5, it uses the standard master-slave setup where data is sent to the main earbud, which relays it to the other. The FreeBuds 3 has a feature called Dual Mode, in which data is independently transmitted to both earbuds.
Throughout my time with it, I did encounter some very quick cuts in the audio, though only once in a while.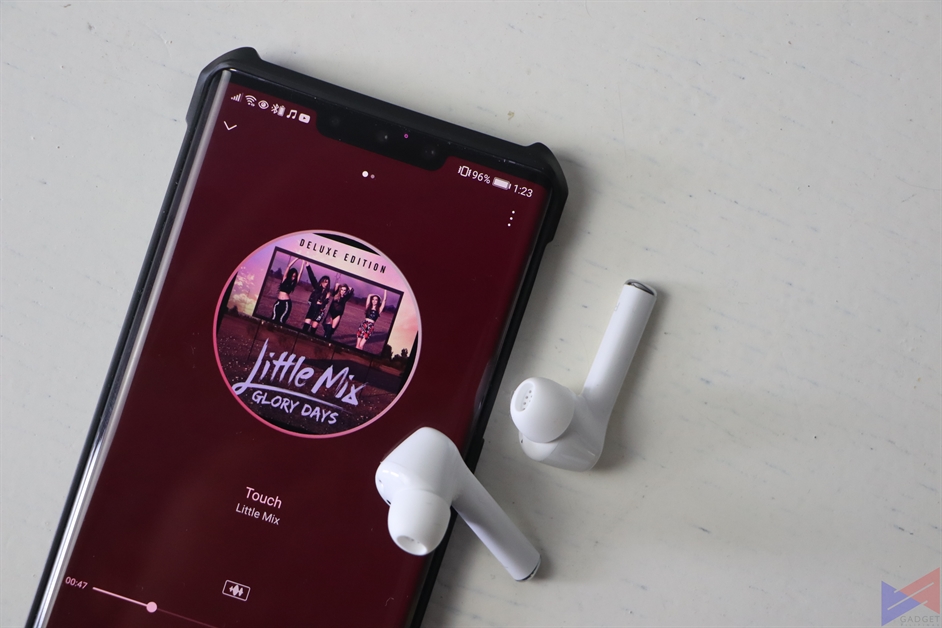 Distance-wise, I could get to about 10 meters before the audio starts to cut-off. That's with a single wall in-between.
Sound
Sound-wise, I'll stand by my first impressions that the FreeBuds 3i offers a decent amount of well-mannered bass. It's punchy, but not out of control. It's probably the strongest trait of these earbuds. Vocals are very slightly laid back but still offer good clarity.
The treble on these earbuds can be quite piercing with some songs at around 70% volume. Depending on the source, I usually listen to around 60%, which I think is the sweet spot between getting enough loudness while not punishing your ears.
While the in-ear design already blocks a lot of outside noise, enabling ANC further builds on that effect. I could barely hear the air-conditioner running while listening at 60% volume.
With a speaker, a meter behind me, playing car engine sounds at max volume. FreeBuds 3i was noticeably able to block a decent amount of noise, though not all of it. I'd say enough so that you can enjoy the music.
As for the microphone, well, it's also one of the quirks of these earbuds. The treble on the output can be very piercing even at moderate volume.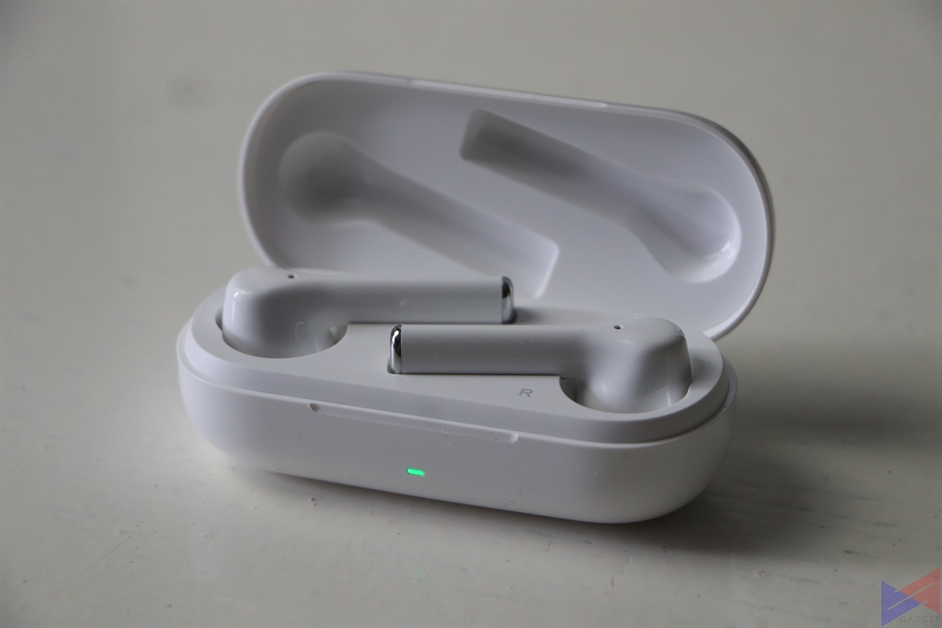 Battery Life
Huawei promises a battery life of up to 3.5 hours on a single charge and an additional 14.5 hours of uptime using the charging case.
From my usage, the FreeBuds 3i managed to churn out 3 hours and 12 minutes with ANC ON, and 3 hours and 56 minutes with ANC OFF. That's very close to what they claim, and about an hour more uptime.
Verdict
For its PhP5,990 price tag, the Huawei FreeBuds 3i certainly delivers a lot of good things and a number of not-so-good things.
Its in-ear design, while not the most comfortable, makes for decent passive isolation. The Active Noise Cancellation, while not at par with say a WF-1000XM3, is pretty decent for a fraction of the cost.
The controls, while responsive, feel a bit limited and leaves room for more flexibility.
As for sound, the low-end is actually very good on these earbuds, which makes it suitable for those who listen to a lot of Upbeat, Pop, or EDM. Vocal tracks will also shine on these, as the mids, while slightly relaxed, come across with good clarity and detail. Microphone performance could also be improved.
The treble on these can be piercing with some songs at above 60% volume, but if you're careful not to stray into that territory, you get a well-pronounced and smooth high-end.
The battery life on these could be better but should be enough for your daily commute.
Emman has been writing technical and feature articles since 2010. Prior to this, he became one of the instructors at Asia Pacific College in 2008, and eventually landed a job as Business Analyst and Technical Writer at Integrated Open Source Solutions for almost 3 years.