With thousands of workers going back to their workplaces amid the COVID-19 threat, and with the extension of the General Community Quarantine in NCR, it's a big challenge as to how social distancing can be observed in the new normal in terms of commuting.
As such, the Department of Transportation (DOTr) has made it mandatory to use cashless payments for public transportation.
TRIPKO reloadable payment card is geographically the most widely-accepted transport card in the country today. Using it minimizes three main contact points, all to better protect the commuting public and the transport companies' employees themselves.
Issuance of Manual Tickets
These are passed through different channels from production, inventory, dispatch, until it is issued to passengers, and is subject to a physical check by inspectors. During transit, these tickets are held by the transport employee and can be contaminated as it gets passed on to others.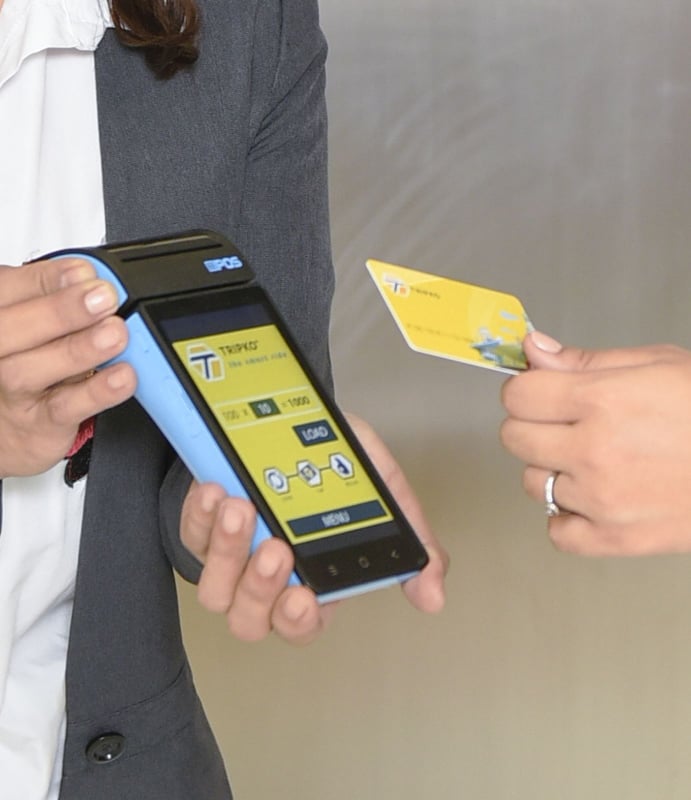 The process will be streamlined by using TICKETKO, an automated ticketing system used in conjunction with TRIPKO. It's a mobile POS that uses thermal paper in a compartment and is sealed before use.
Once a thermal ticket is printed, the passenger can peel if off personally to avoid unneeded contact with the conductor or driver. Compared to paper tickets, the TICKETKO device can be disinfected a lot easier.
Exchange of Money to Pay for Fare
Money is frequently passed from one hand to another and can pick up all sorts of bacteria and viruses. Under the new normal, the World Health Organization is promoting the use of contactless cash cards.
TRIPKO allows exchange of money but is confined to one location – the loading station. The passenger taps the cash card on to TICKETKO without any contact with the conductor or driver. Passengers only need to LOAD, TAP, and RELAX.
Makes for Easier Contact Tracing
Contact tracing is easy as each TRIPKO cardholder is aked to register his/her card online so that each time the passenger taps the card, there will automatically be a record of who's in the public vehicle. This complies with the LTFRB's "new normal" requirement to keep a trip manifest or logbook of passengers for contact tracing amid the pandemic.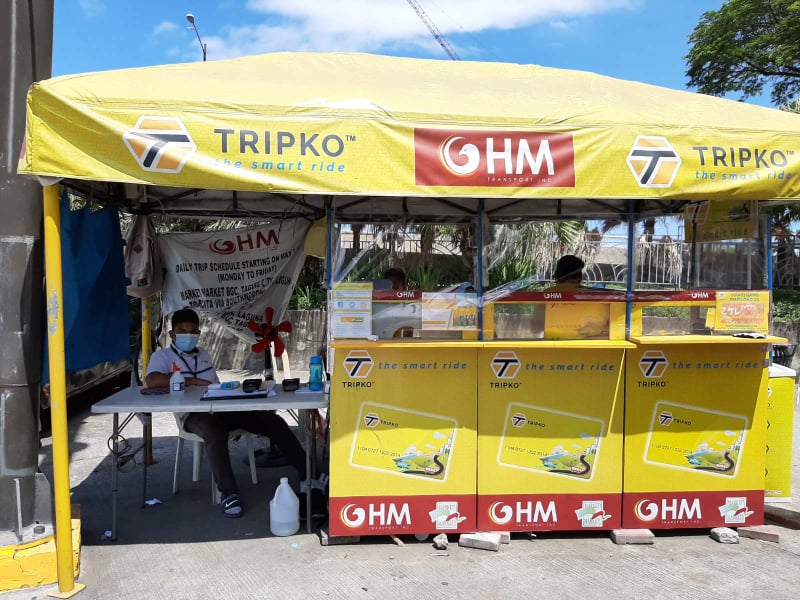 HM Transport is one of the few bus companies during GCQ that was immediately allowed to operate because of their ability to accommodate cashless payments. Since August of 2019, TRIPKO has been used by HM Transport in 2 of their routes:
Starmall Alabang – BGC
Pacita – BGC
This month, they also commenced cashless payment in the Alabang Town Center – BGC P2P with other routes being arranged.
Last year, EcoDyip with its DyipKo modernized jeepneys also offered TRIPKO as a payment option in their PITX-Lawton route. In Feb. 2020, TRIPKO was also launched for Bahaghari Kapit Bisig Transport Corporation in Mindoro.
Other clients include JAM Liner, Cher Transport, AB Liner Transport, and Ilagan Public Utility Transport Cooperative, among others. At least 50 more routes are underway as TRIPKO continuously deploys the system to other transport companies nationwide.
TRIPKO is a product of Journeytech, Inc., a 10-year old IT company focused on digitizing the transportation payment landscape as a way of promoting security and efficiency to both the riding public and transport operators.
For more information, click here or follow TRIPKO's social media accounts on and YouTube and Facebook.