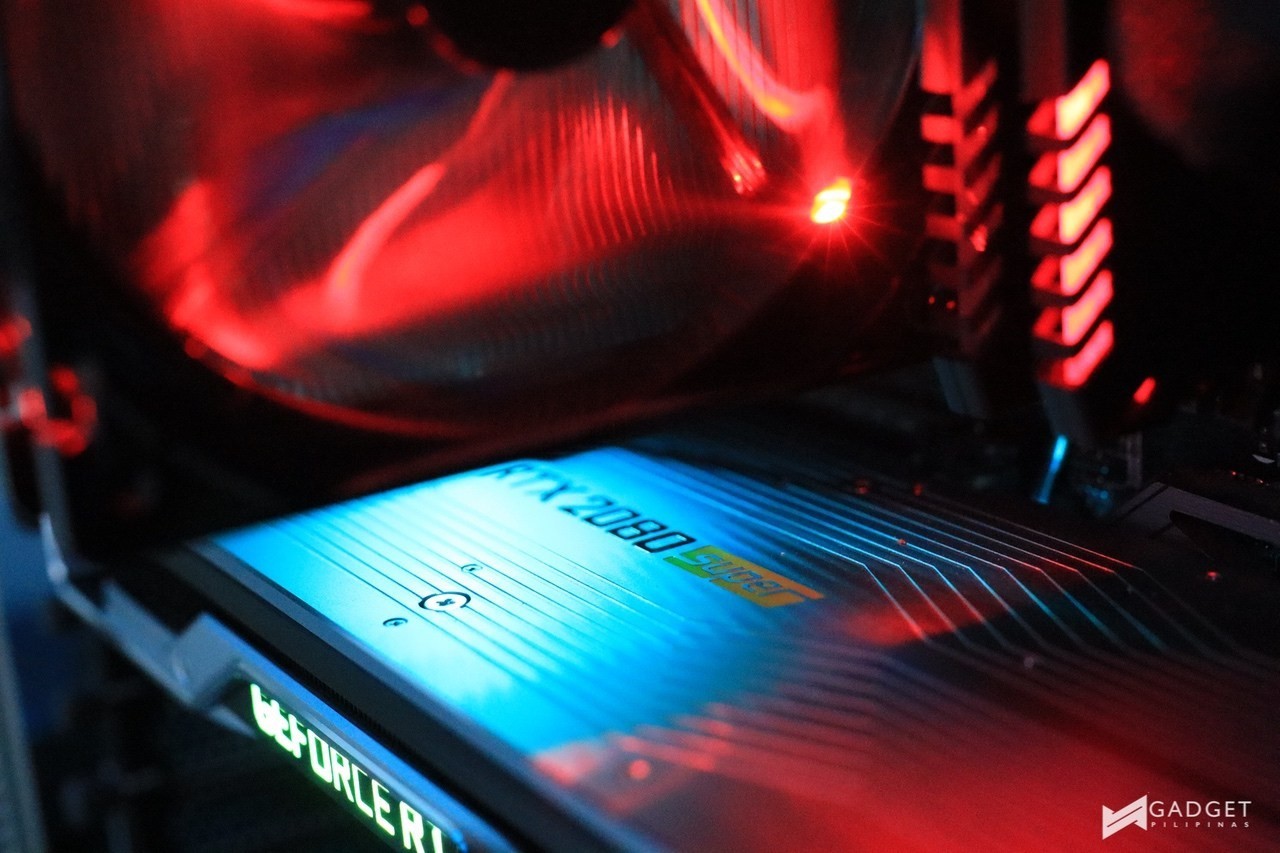 For artists and professionals alike, getting the best performance from their machines is key to accomplishing their tasks at the soonest possible time with no compromise to quality.
As such, it's up to companies like NVIDIA to create hardware that delivers the power to do more in less time, as well as software that can bring out its full potential.
NVIDIA Studio is a new platform that answers such demands, with industry-leading GPU's that offer the latest innovations, and specially designed drivers to accelerate performance in creative and professional applications, allowing users to go all out on being imaginative with their works without worry.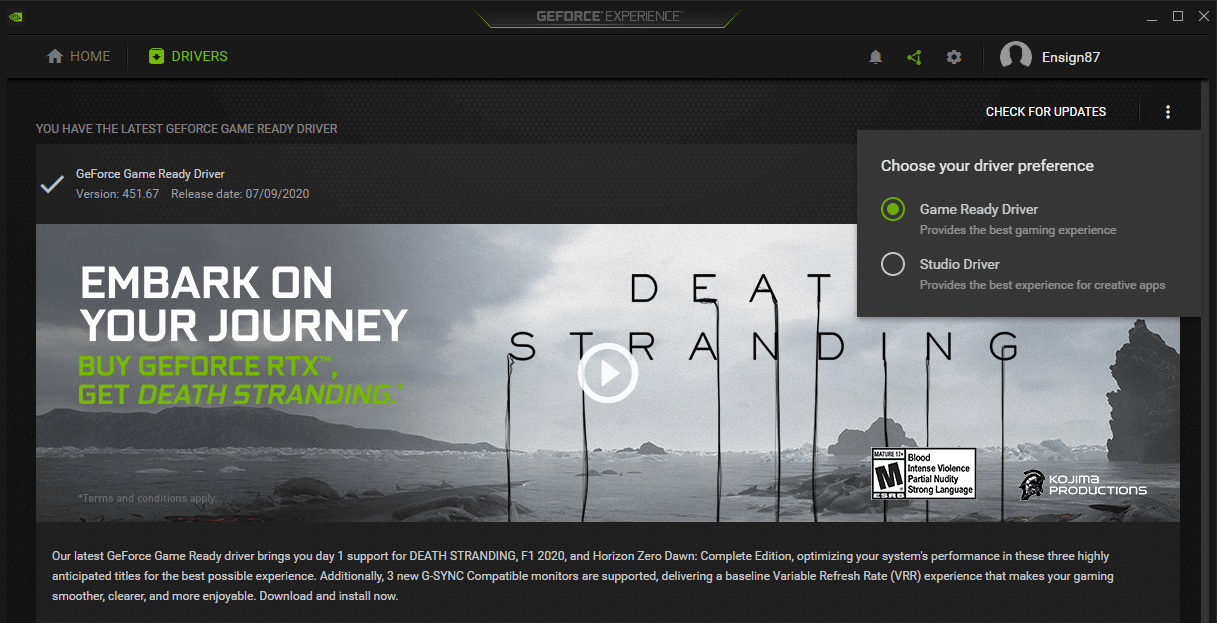 NVIDIA Studio Drivers are designed to work with select creative and professional apps, improving overall performance and giving users access to enhanced features, significantly optimizing their workflow. These can be downloaded directly from NVIDIA.com or via GeForce Experience. (You can choose which driver to install by a menu in the top right corner.)
These drivers are compatible with GeForce GTX 10-Series, RTX 20-series, GTX 16-series, TITAN V, TITAN RTX, and all Quadro products from 2012.
Benefits of using NVIDIA Studio Drivers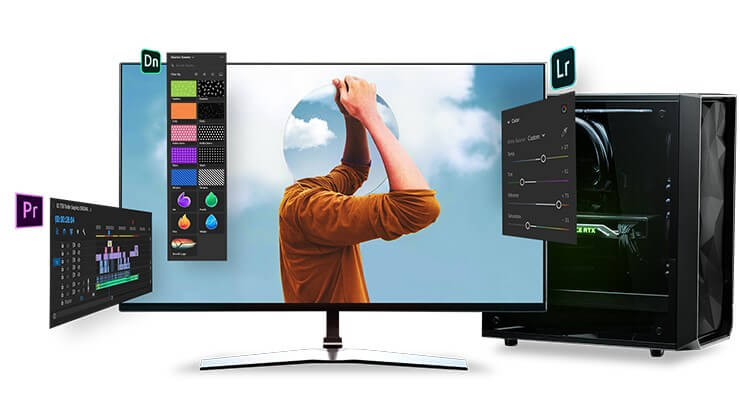 3D Animation
Users will be able to render large 3D scenes in real-time as well as apply complex kinds of animations seamlessly on apps such as Autodesk 3ds Max, Maya, Maxon Cinema, and Blender.
With RTX GPUs, use accelerated ray-tracing allows for the creation of highly-detailed life-like content using Autodesk Arnold, Chaos Group V-Ray, OTOY OctaneRenderer, Redshift by Maxon, and Blender Cycles.
RTX-accelerated ray-tracing also gives massive gains in speed and eliminates lag when interacting with objects, while also allowing for AI-enhanced denoising.
Video Editing and Motion Graphics
GPU-accelerated AI Auto Reframe in Adobe Premiere Pro for intelligent object tracking as well as cropping landscape video to social-media friend aspect ratios.
Smooth playback and editing of ultra-high-resolution video with no pre-caching or proxy generation in Adobe Premiere Pro, Blackmagic, REDCINE-X PRO, and more.
Enhanced features such as Auto-Color, Shot Match, and RTX GPU-accelerated color grading in Blackmagic Resolve.
Photography
Experience accelerated rendering for high-resolution images in Adobe Photoshop Lightroom Classic plus near-zero delay with the develop module for image adjustments on 4K and 5K displays.
Get access to 30+ GPU-accelerated features and effects such as Select and Mask, Camera RAW, Blur Gallery, and Smart Sharpen in Adobe Photoshop.
RTX-accelerated AI "Enhance Details" in Adobe Photoshop Lightroom Classic can automatically enhance images, delivering crisper detail, better color, and less artifacts.
Graphic Design
GPU acceleration allows for enhanced interactions with complex vector graphics in Adobe Illustrator
Access to over 30 GPU-accelerated filters and effects in Adobe Photoshop.
RTX GPU-accelerated rendering allows users to quickly visualize photorealistic 3D graphics in Adobe Dimension.
Architectural Visualization
GPU-accelerated viewports allow for super smooth interactions with objects in Autodesk Revit, Sketchup, Rhino, and Twinmotion.
GPU-accelerated renderers allow for smooth photorealistic walkthroughs using Unreal Engine and Unity.
In Enscape, RTX GPU-accelerated ray tracing lets users explore brilliantly-rendered massive structures and environments in virtual reality.
Broadcasting
NVENC relieves the strain on your CPU for encoding video.
Stream on top quality using NVIDIA RTX GPUs with no compromise to performance thanks to a dedicated hardware encoder.
Perform unprecedented levels of multitasking with one performance-oriented solution.
Click here for the full list of supported apps.
RTX Studio Systems
These are desktops or laptops equipped with a qualified NVIDIA GeForce or Quadro GPU and are precision-engineered to meet creators' growing demand for performance and reliability. These are designed specifically to handle intensive creative workflows that involve up to 8K video, real-time ray tracing, as well as AI-related features. These can be easily identified through a GeForce RTX or Quadro RTX Studio Badge.
Of course, having such performance requires criteria for hardware:
GPU: GeForce RTX 2060, TITAN RTX, Quadro RTX 3000, or higher
CPU: Intel Core i7 (H Series), equivalent or higher
RAM: 16 GB or more
SSD: 512 GB or more
Display: 1080p up to 4K HDR
RTX Studio Partners
RTX Studio partners include most major manufacturers including Acer, ASUS, BOXX, Dell, Gigabyte, HP, Lenovo, MSI, and Razer. For a complete list of RTX Studio devices, click here.
Latest Driver
At the time of writing, the latest driver (June 2020) brings the following updates:
Support for DirectX 12 Ultimate on RTX GPUs running Windows 10 version 2004 or higher.
Support for hardware-accelerated GPU scheduling which allows for improved performance and lower latency in select 3D and video applications.
The new driver is validated against GPU-accelerated apps such as Chaos V-Ray 5, Corel Painter 2021, Adobe Premiere Pro, Adobe Substance Alchemist, and Blender Cycles.
Up to 18% improvement in creative performance for GPUs running Windows 19H2.
To know more about NVIDIA Studio, you may check out the FAQs, or click here.
Emman has been writing technical and feature articles since 2010. Prior to this, he became one of the instructors at Asia Pacific College in 2008, and eventually landed a job as Business Analyst and Technical Writer at Integrated Open Source Solutions for almost 3 years.