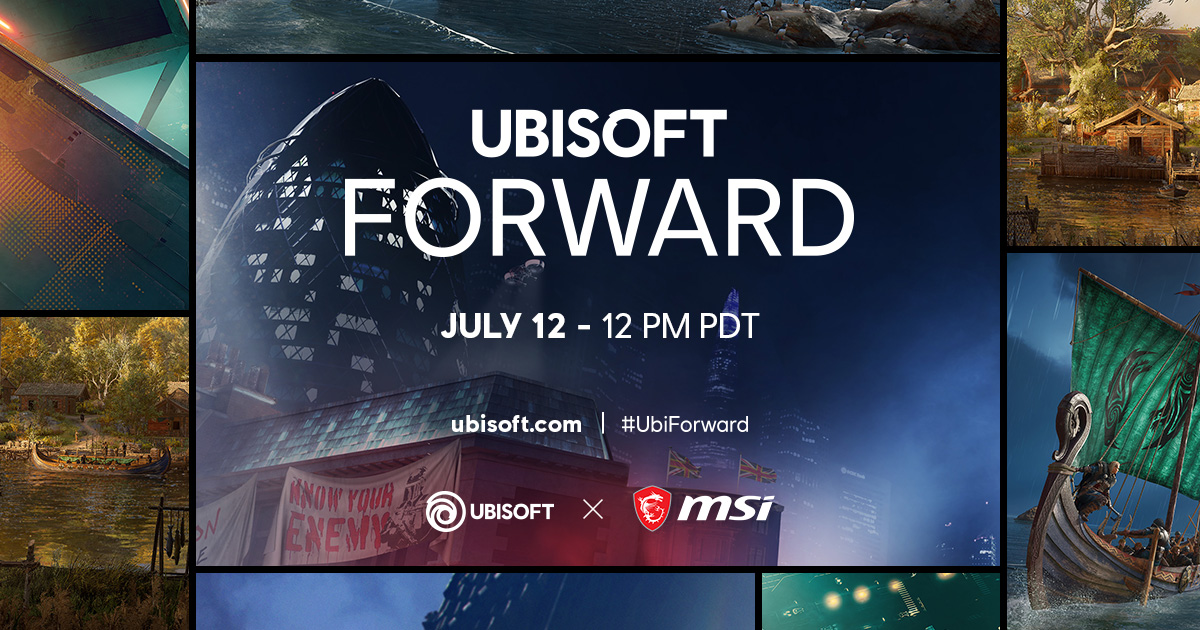 MSI announced a collaboration with game publisher Ubisoft for Ubisoft Forward, the latter's first fully digital showcase that's set to highlight the latest gaming news, reveals, and many more.
The event will happen on July 12 at 12PM PDT/9PM CEST. As a long-term partner, MSI has expressed its full support for this upcoming and exciting show, inviting all fans to join.
"Over the years, MSI and Ubisoft have developed a natural synergy, allowing us to offer amazing gaming experiences to PC players. We are thrilled to celebrate our shared passion for games and gamers at the occasion of Ubisoft Forward and are looking forward further extending our complementarity in the future".
-Rose-Marie Nargaud, Associate Director of Technological Partnerships at Ubisoft
"The cooperation between MSI and Ubisoft in gaming over the years is amazing. The introduction of innovative light and sound technologies makes the gameplay more diverse, bringing all gamers more immersive experience while playing games. As the global pandemic is still unstable, we encourage all gamers stay at home with MSI and Ubisoft, watch the live streaming of Ubisoft Forward and keep healthy."
– Sam Chern, VP Marketing, MSI
Watch the digital showcase here.
Emman has been writing technical and feature articles since 2010. Prior to this, he became one of the instructors at Asia Pacific College in 2008, and eventually landed a job as Business Analyst and Technical Writer at Integrated Open Source Solutions for almost 3 years.