Huawei Petal Search Widget – a new way of discovering new apps
There's a new integrated and smart search engine available for Huawei smartphones – Huawei Petal Search Widget. Huawei dubs it as your gateway to millions of apps, news stories, media and more. It bears a mark of marketing and UI/UX genius from my perspective. Let me give you my deep dive impressions.
Integrated to play nice with EMUI
Developed by Huawei Software Technologies Co., Ltd., the app is built with full and seamless integration with EMUI 10.1 once it's installed from Huawei AppGallery. I have been using it on the Huawei P40 Pro+ and have been my goto search engine for new apps I wish to download.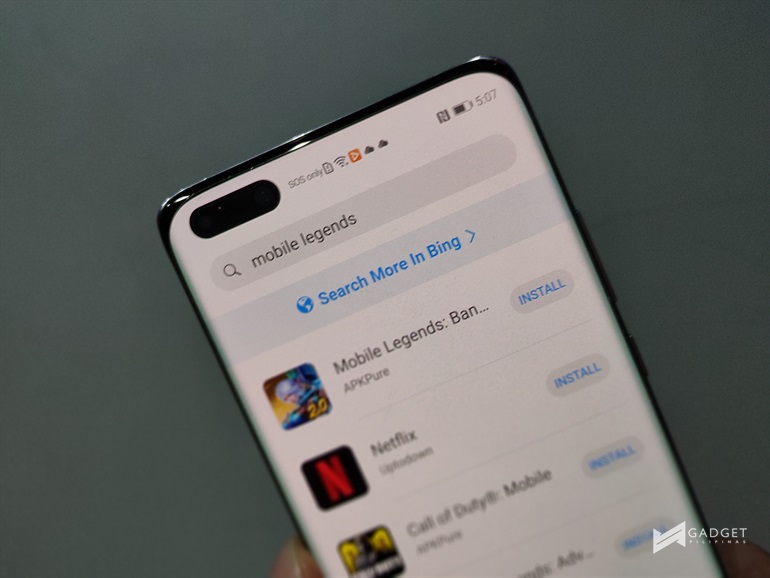 The Huawei P40 Pro+ is running on Android with HMS as its core operating system mobile service. The Google PlayStore alternative on this smartphone is Huawei AppGallery, and what Huawei did is to make the Petal Search Widget fully compatible with it. While it provides app recommendations, it is pretty packed with more features like daily weather forecasts, top news, live sports scores and schedules, and a lot more!
Huawei Petal Search Widget is still a standalone app where you search for anything you wish. Whether you're searching for a specific app or a keyword, it will provide you the results that you need. Keyword search is powered by Microsoft's Bing, which is an equally powerful searching engine, to say the least.
Downloading and installing apps outside AppGallery is seamlessly integrated as well on Huawei Petal Search Widget. Let me give you an example: I recently bought several home automation accessories via Lazada a few days ago. I would normally connect these using their proprietary app, which is downloadable via Google PlayStore. Huawei P40 Pro+ does not have Google PlayStore so what I did was I used Huawei Petal Search to search for the home automation app. To my surprise, I managed to download, install and use the app, which Petal Search suggested. This further proves Huawei's point that the features their new app discovery engine works, and it works seamlessly with EMUI.
Smartly designed
Huawei Petal Search Widget looks simple but it's infused with smart UI implementation. I talked about Bing's integration to it, but I'd like to focus more on how it was designed to make it easier for Huawei mobile device users to search for apps.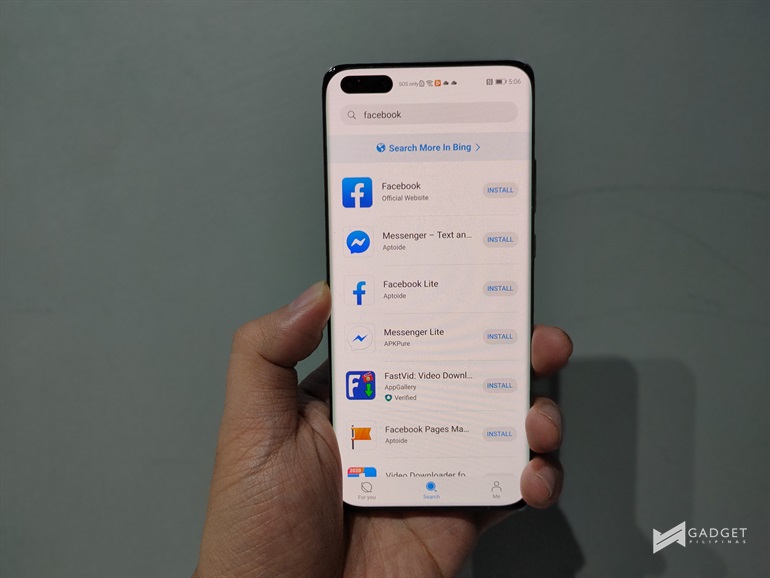 Since the app is designed by Huawei, the search engine comes with the pre-coded applications that might interest you based on the top applications by Android users locally or worldwide. When you search for a specific keyword, it will initially provide you with all the relevant search results of top applications. It is followed with other related applications that you might be interested in downloading. The search result tells you where the app will be downloaded or where you'll be redirected to. A badge will appear if it's verified, available or not available. Any app that may be downloaded and installed will have an "Install" button, and any web results will have a "Go" button. Any result with an "Install" button may be directly installed without having to download any 3rd party marketplace. It's an interesting implementation, which isn't normally available in other search engine applications.
Availability and Download
If Huawei Petal Search Widget was a quick, no-fuss method of getting apps on a Huawei smartphone, the AppGallery is a sprawling playground where users can discover new and old favorites alike. It's the third-biggest app distribution platform on a global scale. In fact, this is also where you can easily download Huawei Petal Search Widget.
Simply search for it via Huawei AppGallery.

Download it;

Use to your heart's content.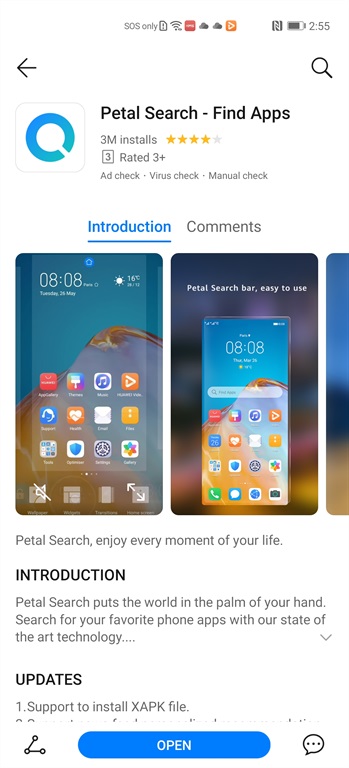 As mentioned earlier, the integration is seamless and not complicated at all.
You may also use it as a widget via the homescreen. All you need to do is simply add the widget from the widget tray:
Pinch the homescreen.

Tap Widgets below, and look for Petal Search.

Simply drag it to the homescreen and use it each to you wish to search for something.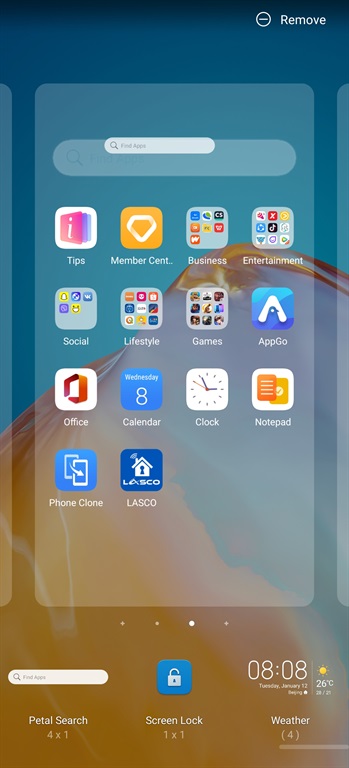 Now, while you're at Huawei AppGallery, you may also want to check out the top applications that you can download through it. Top apps for social media (Facebook, TikTok, Snapchat), productivity (Viber, Zoom), games (Asphalt 9: Legends, Plants vs Zombies), banking/payments (Unionbank, PayMaya, Gcash, BDO), shopping (BeautyMNL, Lazada), entertainment (Viu, iflix, Kumu) and more are all ready to download.
Exploring AppGallery's trending sections also offer users the chance to win special points, VIP privileges, app vouchers and the like for a thoroughly rewarding experience. There's something for everyone in the Huawei AppGallery.
Download Huawei Petal Search Widget from the AppGallery today and find the apps you love, quicker and easier right from the home screen.
[su_spoiler title="Disclaimer" style="simple" icon="arrow"]This article is sponsored by Huawei Philippines.[/su_spoiler]
Giancarlo Viterbo is a Filipino Technology Journalist, blogger and Editor of gadgetpilipinas.net, He is also a Geek, Dad and a Husband. He knows a lot about washing the dishes, doing some errands and following instructions from his boss on his day job. Follow him on twitter: @gianviterbo and @gadgetpilipinas.