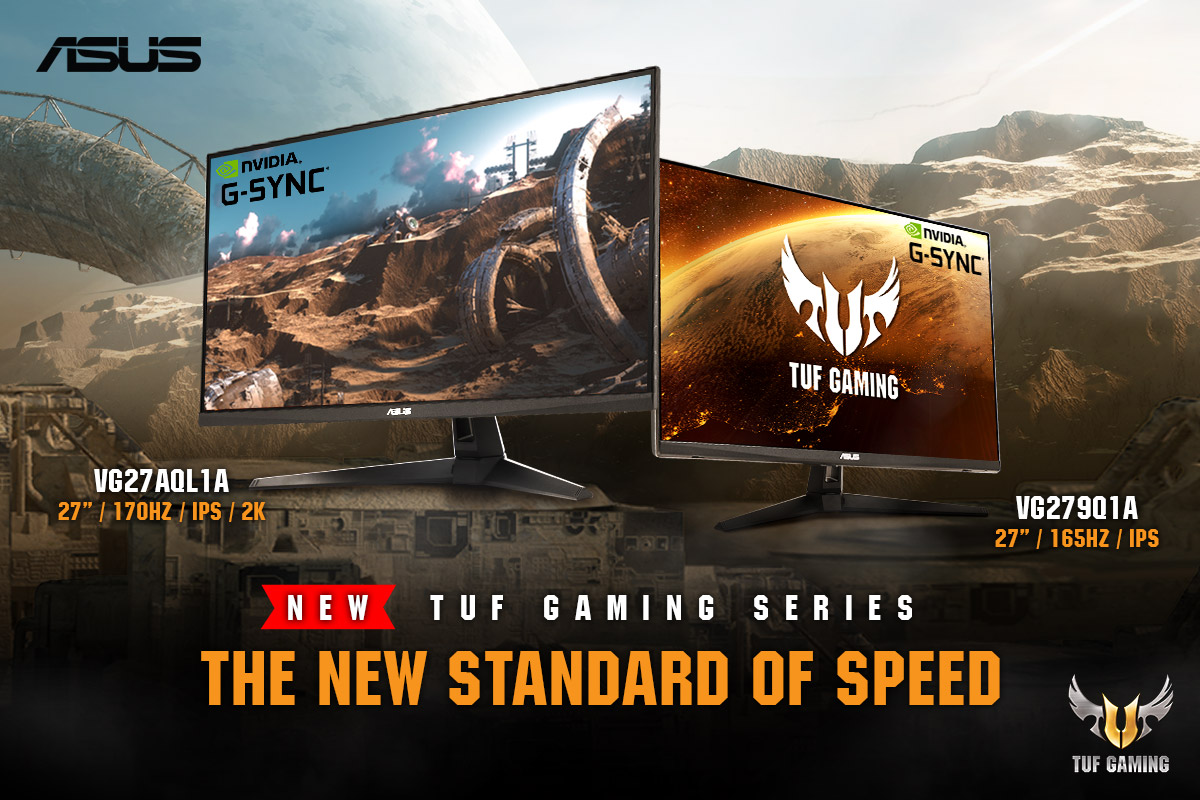 ASUS recently announced the availability of two new monitors under its TUF Gaming lineup. These are the VG27AQL1A and the VG279Q1A. Both offer users the speed, responsiveness, and clarity that's expected of a high-quality monitor while retaining attractive price points.
IPS
2560 x 1440
170Hz refresh rate
1ms mPRT response time
VESA Certified HDR400
IPS
1920 x 1080
165Hz refresh rate
1ms mPRT response time
Both monitors feature GameVisual which offers six display presets to optimize the display based on the application that's being used, as well as Eye Care technology to help prevent eye strain during long hours of gaming.
GamePlus adds elements to the screen such as an FPS counter and a crosshair. Everything can be controlled using a 5-way OSD joystick.
Pricing and Availability
Both the VG27AQL1A and the VG279Q1A are now available in partner retail stores and are priced as follows:
TUF Gaming VG279Q1A – PhP16,990
TUF Gaming VG27AQL1A – PhP26,490
Resellers
Acenet
Cebu Appliance
Complink Computers
Data Blitz
Davao Future Bright
Dynaquest
EDS
Gigahertz
Infoworx
IT World
I-Tech
JDM
JW Summit
Nutech Marketing
Ocatgon
PC Chain
PC Configure
PC Express
PC Hub
Portabytes
Smart Asia
Strategic
Techwarez
Thinking Tools Inc.
VillMan
Vivocom (Digi-Serve)