It wasn't too long ago when Realme announced the Realme 6i. This time, they are back once again with a more powerful smartphone – the Realme 6 Pro.
Here's a quick overview of what's inside the box:
Silicon case
Sim Ejector Tool
Manual and warranty
Realme 6 Pro
Type C to Type A cable,
30W Charger
And yes, Realme didn't include another pair of earphones, which at this point is not anymore an issue for us. However, I would love to know in the comment section about your thoughts on this.
A few days ago, when Realme 6i was announced and was made available to Filipinos, it was praised for its G80 processor and camera performance. Emman posted our full review a few days ago, which I highly recommend that you go and check out.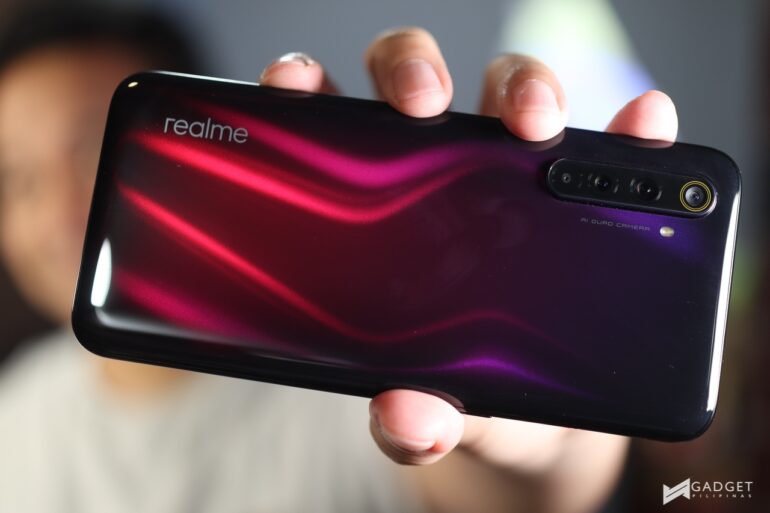 This time, let's focus our attention to this brand new Realme 6 Pro! Some of you may have intentionally skipped the realme 6i with the hopes that realme 6 Pro will be brought to the country. Some consumers thought that the realme 6i is too limiting, and decided to go for a more powerful smartphone.
Unique design that mimics lightning
The design looks really good with its UV-curing offset printing technology. According to realme, the back panel is made of 7 layers of coating, which includes UV texture, Corning Gorilla Glass 5 and an AF coating.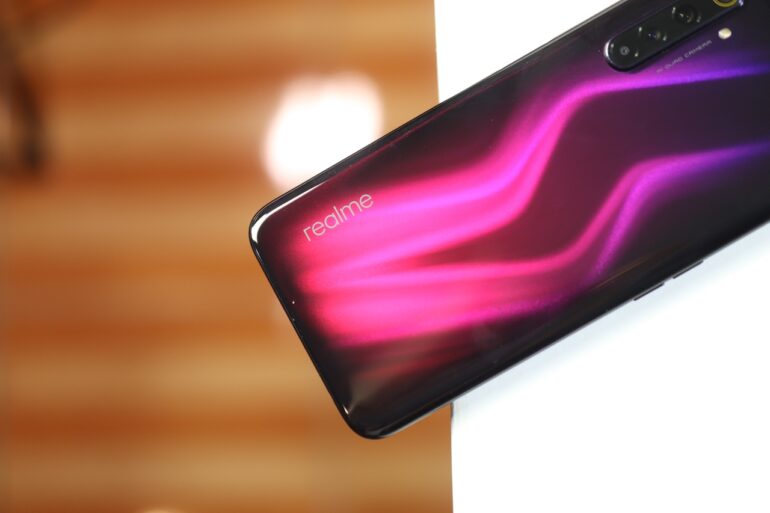 Realme 6 Pro is definitely a more powerful smartphone among all Realme 6 variants. Today, let's zero in our discussion to 3 parts. This will allow us to focus on things that matter to power users and also become more concise with this video. Ayaw naman namin na sobrang haba ng video namin and ma-bore kayo.
We have Snapdragon 720G processor on this smartphone
We have 6 cameras with up to 20x zoom
90hz display
Snappy Realme 6 Pro!
This smartphone rocks an 8nm octa-core Snapdragon 720G processor! In fact, it's the first smartphone with this SoC, and it promises 10% CPU performance and 70% GPU increase. So, if you're looking for a good mix of all-around performance and battery efficiency on a midrange smartphone, this should form part of your midrange-smartphone options.
We managed to play games with this smartphone like Call of Duty Mobile, Mobile Legends and Black Desert. We got to play these games without problems but we're reserving our thoughts and opinion about this when I publish my full review soon.
As usual, we'll let you know if certain games are playable at max settings. Be sure to check back soon for our full review.
6 over-the-top cameras!
This is the only model in the realme 6 series to have 6 cameras!
What you have are the following at the back:
64mp main
8mp ultra-wide
12mp telephoto, and
2mp macro
In front, you have 2 cameras:
16mp + 8mp dual cameras
The Realme 6 Pro released in India has 16mp and 8mp front cameras. It looks like we have the same configuration in the Philippines.
I'm really happy with the camera performance of this smartphone. From High Dynamic Range to its zoom capability, its rear camera is definitely one of the best flagship configurations in a midrange device. It can go toe-to-toe with other premium brands like Samsung and Huawei.
The Front cameras on this smartphone are equally impressive too! Here are 2 samples with Portrait mode enabled and disabled in varying lighting conditions just to give you a sense of how it performs.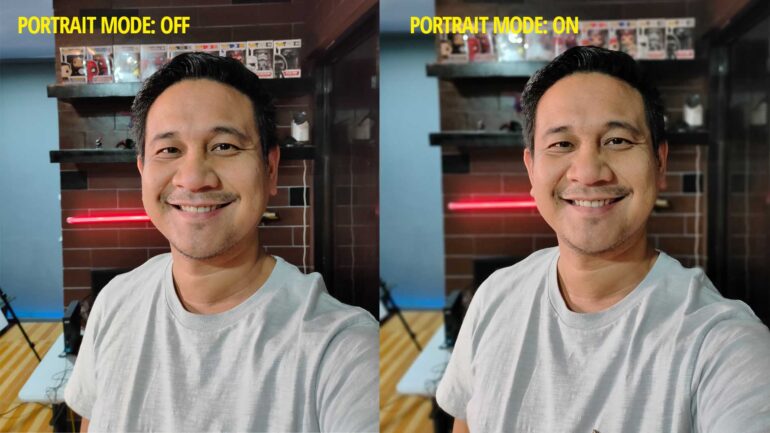 Of course, more sample photos will be posted on our full review. Whatever we're showing you will definitely not justify what we're trying to point out.
Beyond 60Hz
Gamers, rejoice!
90Hz is probably the sweet spot when it comes to screen refresh rate. Realme's decision to stick with 90hz on this smartphone is definitely advantageous for them and their consumers. The phone's chipset limits it to go beyond 90hz, which is definitely fine by me. Besides, if Realme decides to go otherwise, it will certainly affect the whole configuration of the smartphone. This, in turn, will also affect the price of the device.
What can you do with a 90Hz display? With this screen refresh rate, you'll feel smoother navigation and gaming. More and more games are starting to support higher than 60hz refresh rate, and with the direction realme is going, it looks like realme 6 Pro is shaping up to be a good option for mobile gamers
At the time of the production of this video, I still don't know how much this will cost. I would love to know in the comments section below your "guestimate" on how much this will be? I would also like to know your other options apart from this bad boy right here!
Giancarlo Viterbo is a Filipino Technology Journalist, blogger and Editor of gadgetpilipinas.net, He is also a Geek, Dad and a Husband. He knows a lot about washing the dishes, doing some errands and following instructions from his boss on his day job. Follow him on twitter: @gianviterbo and @gadgetpilipinas.