NVIDIA's latest RTX series of graphics cards launched with promising and upcoming features. AI integration plays a very crucial part of the RTX GPUs feature set. RTX graphics cards are almost 2 years old as its AI integration slowly matured which started with DLSS and now we have a new feature called RTX Voice. NVIDIA releasing RTX voice is very timely considering most people's work-from-home situation due to the covid19 pandemic. We recently published articles on how to improve your conference call experience using XSplit Vcam and Powerpoint. Rounding up the overall work from home experience is having clean and clear audio which was previously only attainable by having a good quality microphone.
RTX Voice is a software plugin that uses Nvidia RTX GPUs and its AI capabilities to intelligently remove and filter out background noises. RTX Voice adds a virtual microphone and speaker in your system so that the feature can be selected by a wide variety of streaming, gaming, and video conferencing apps. It also denoises unwanted audio feeds such as Youtube videos, Spotify music, and even game audio.
Requirements
Nvidia GeForce RTX GPUs or Nvidia Quadro RTX GPUs
NVIDIA 410.18 drivers or newer
Windows 10
Microphone(either dedicated or in-line)
Setup Proper
The RTX Voice app will create a virtual microphone and speaker device on your system. To enable and use RTX Voice, the user must select these virtual devices as the input/output device in their app of choice.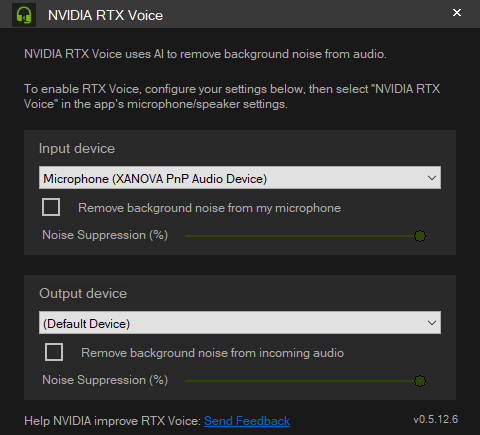 After installing, Open the Nvidia RTX Voice app and Select which devices do you want to be modified to remove background noise via AI. You can also adjust the strength of the background noise suppression by adjusting the slider.
Once you selected the input or output device for the RTX Voice, go to your application settings to change the corresponding device to "Nvidia RTX Voice."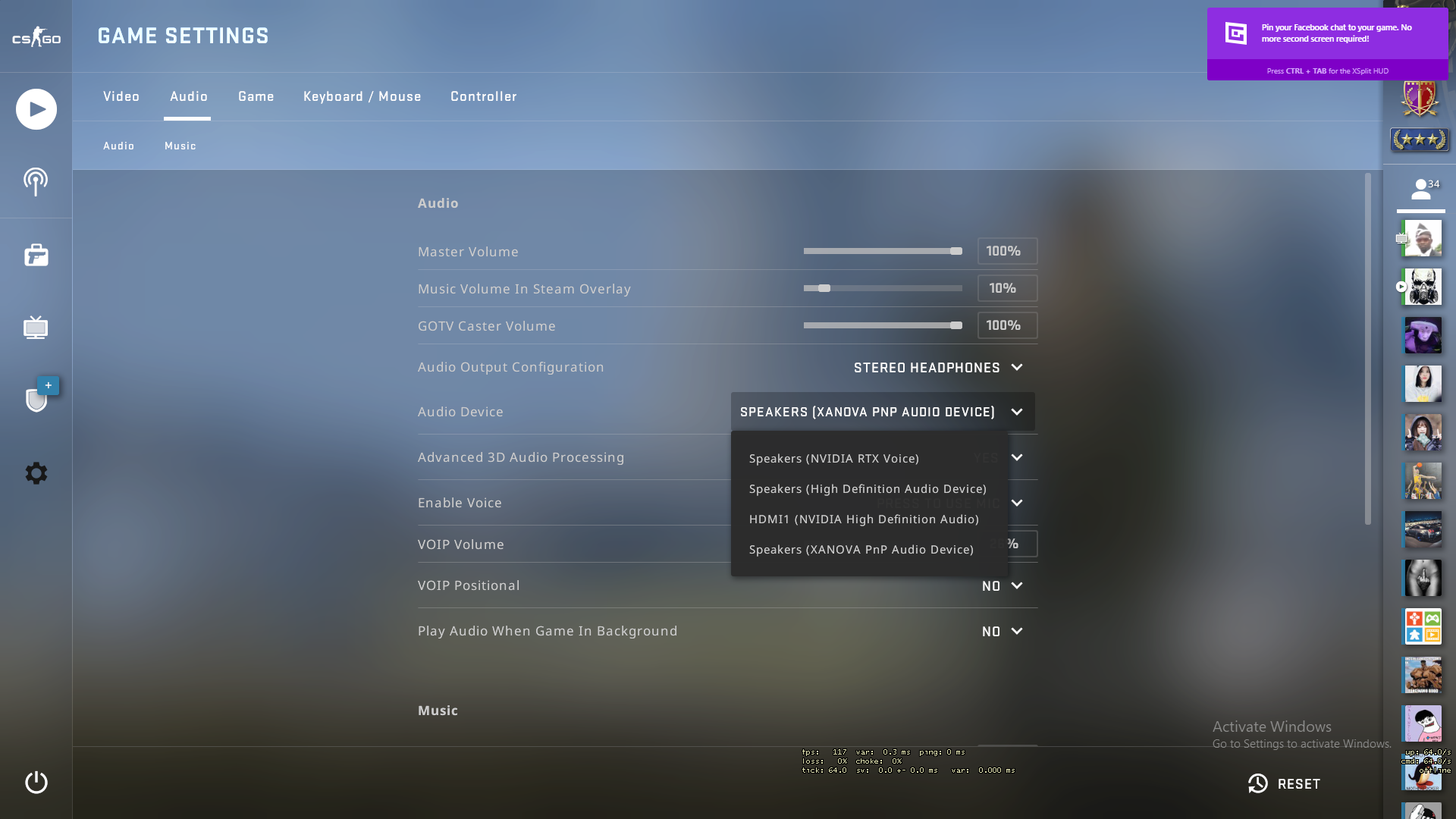 Enabling RTX Voice for games has the same procedure. If you are using in-game comms rather than dedicated applications such as Discord, it is required to change the input device to benefit from RTX Voice.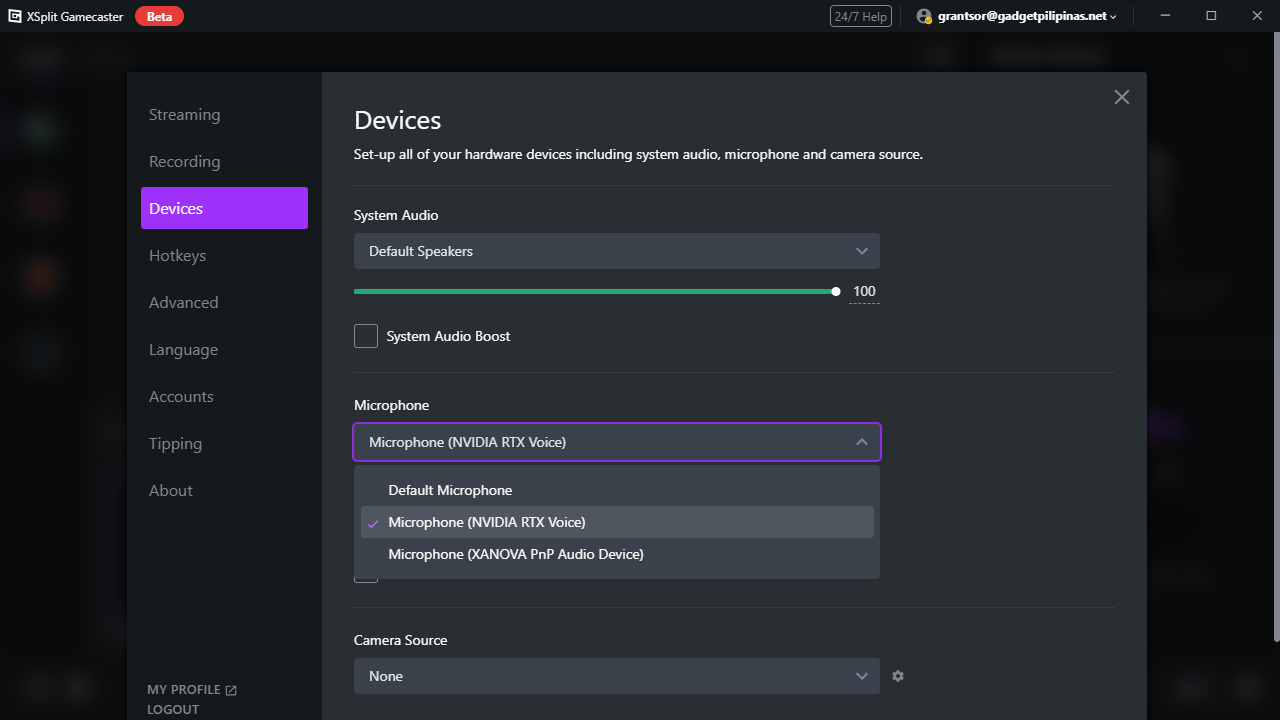 The same goes for streaming applications. Although it is advised that you should not enable any other audio enhancers for RTX Voice to work completely.
BUGS
RTX Voice is currently in beta and Nvidia is asking for feedback to further improve the software even better.
If you encounter any issues, please report them here.
You can also train the AI network here: https://broadcast.nvidia.com/feedback