Huawei is treating you to an instant 50% rebate on your first 2 In-App purchases from the recommended apps on the AppGallery. (Offer applies to all apps, as well as HUAWEI Cloud Storage, HUAWEI Theme, and HUAWEI Video).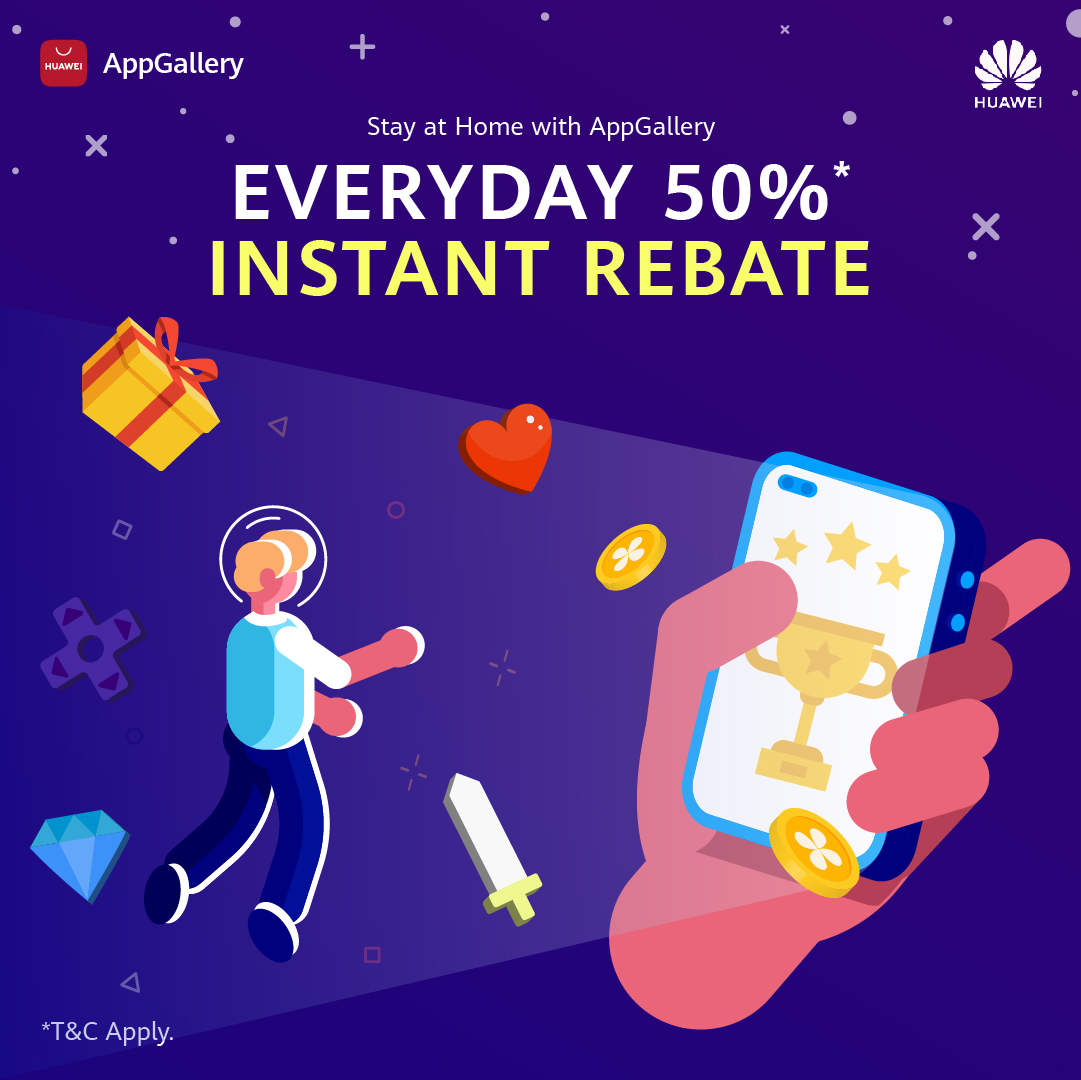 All you have to do is choose your app, earn up to 50% Huawei points instant rebate for the first two transactions, and claim your Huawei Points from your account centre!
For the full mechanics, click here.