Introduction
OPPO's Reno series has always about devices that offer uncompromised performance combined with a style that best targets the younger audience – Bold and Beautiful.
Reno3 Pro leads the third-generation of the series – an attempt to meet the demands of the modern storyteller with its camera-focused features, while at the same time, satisfying the needs of the modern worker for enhancing productivity, plus a modern gamer's thirst for performance.
Design and Build Quality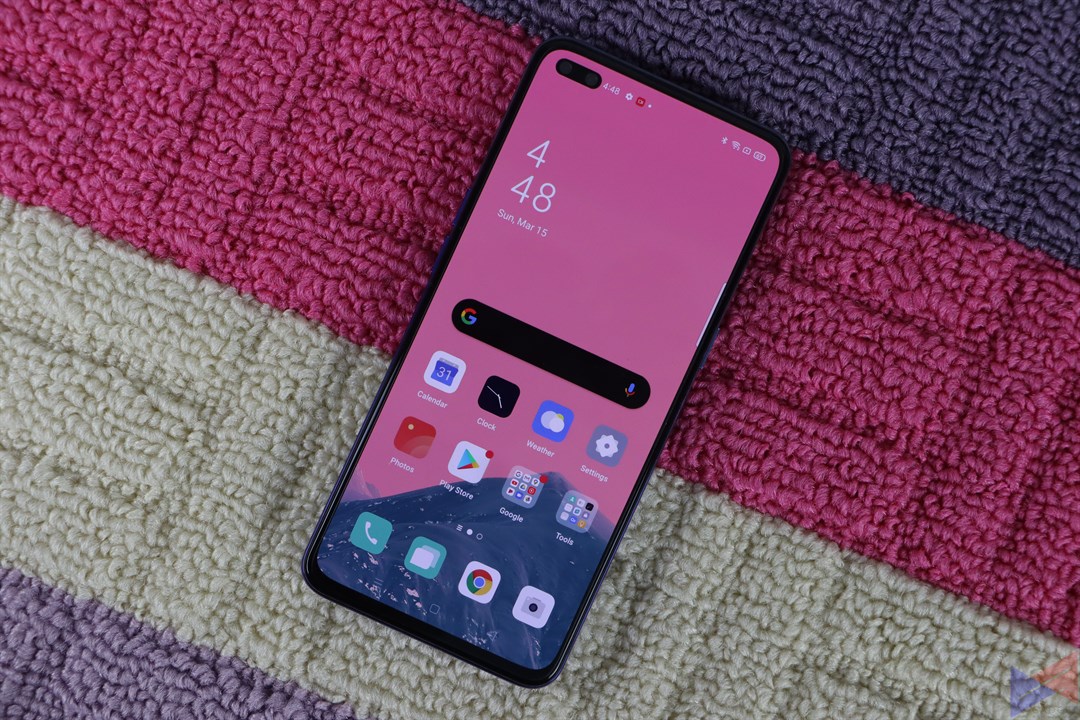 The first- and second-generation Reno devices were known for their full-screen design, a body that minimizes protrusions, and a front camera that's controlled by a motorized mechanism.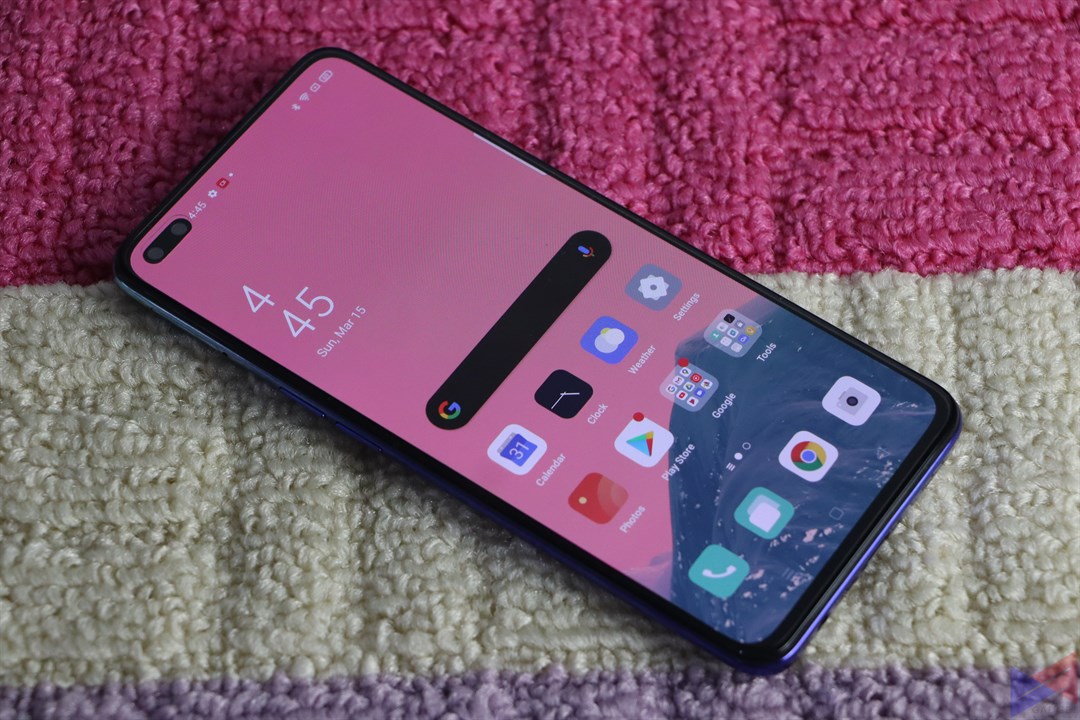 For the Reno3 Pro though, the company has taken a more typical approach to design. In fact, it looks more of an early 2019 device.
You get a 6.5-inch display with FHD+ resolution, and a punch hole to house its two front cameras. Being an AMOLED panel, it exudes punchy colors, great detail, and is one of the brighter screens I've seen on a mid-ranger. That also means you get good visibility when using it under direct sunlight.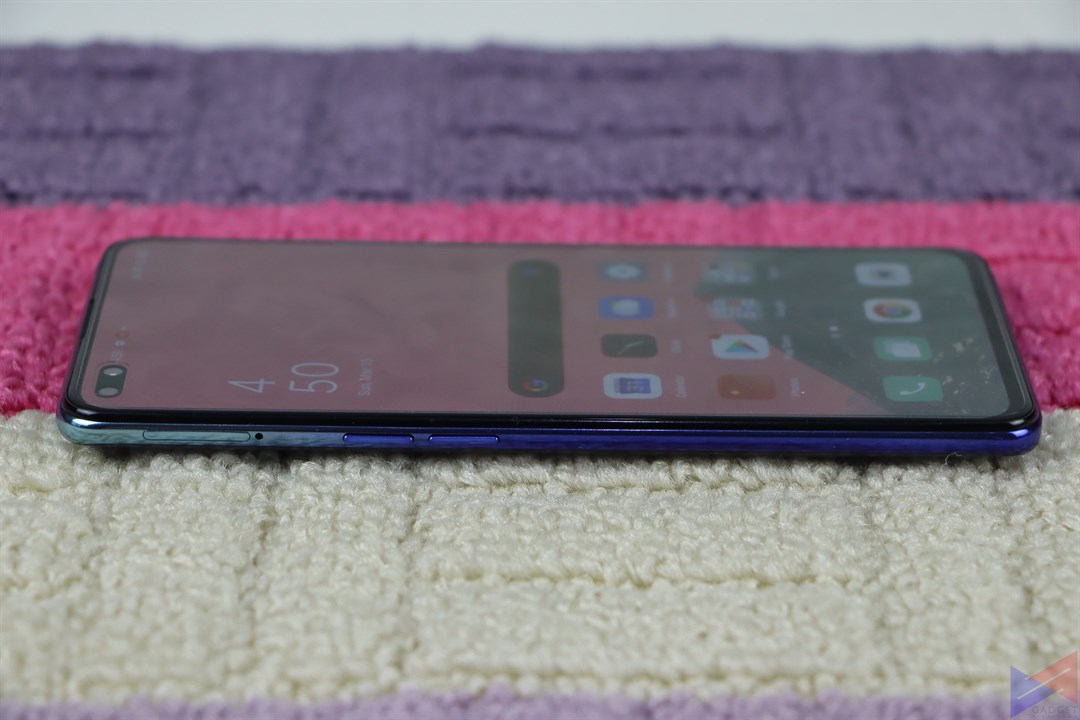 You get the typical button layout – power on the right, volume rocker, and a triple-slot SIM tray on the left.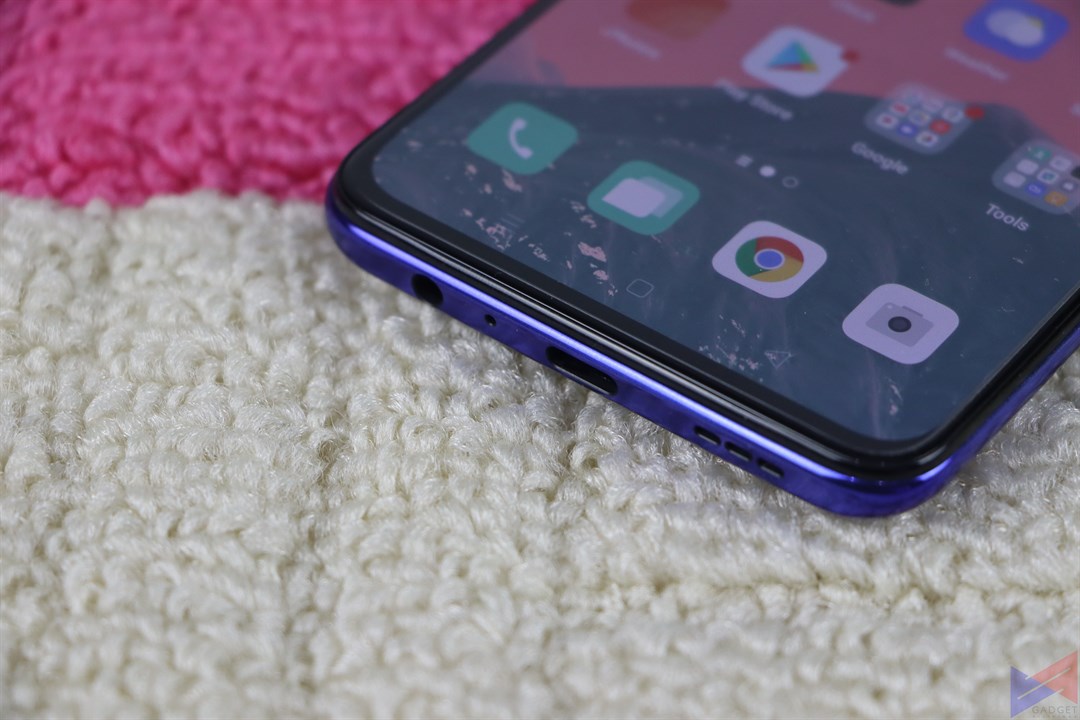 OPPO was generous enough to keep the headphone jack, which is placed at the bottom along with the USB-C port, microphone, and speaker grille.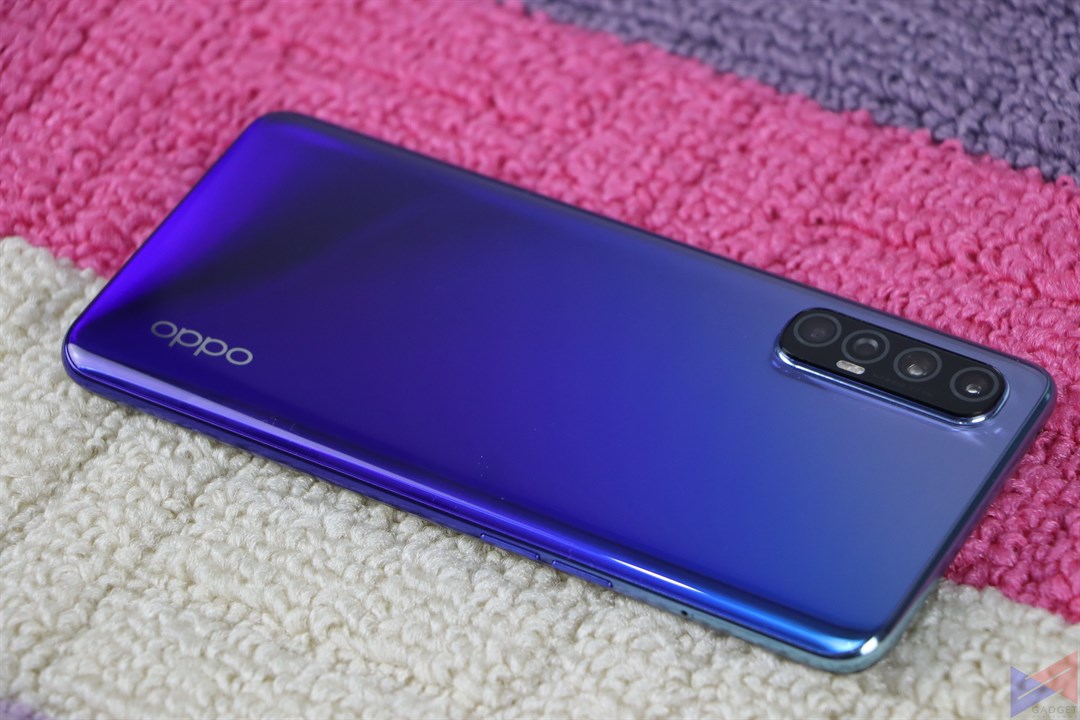 The rear camera module is now placed on the left side. While the Reno2's camera module was flat to achieve a more seamless design. That's all gone here. The module protrudes, which means you can't lay this phone all-flat on a surface. Perhaps it's a design limitation, due to the sheer size of the sensor they used.
The company has chosen to stick to their in-display fingerprint solution, which fortunately works fast, and is quite accurate.
Performance
Reno3 Pro runs on the new Helio P95 SoC. As expected with most mid-range devices, the phone managed to perform well for typical daily tasks without any issues.
It's also a decent device for gaming. We tried CoD Mobile, and it runs well at High + High FPS Setting. As for Mobile Legends, you can also play it at its highest settings with no issues, though there's no support for High Frame Rate just yet.
Camera
Flexibility is the name of the game for the Reno3 Pro, as it boasts a quad-camera system composed of a 64MP main sensor, a 13MP telephoto lens, an 8MP ultra-wide shooter, and a 2MP depth sensor. That means it can easily adapt to almost any shooting condition.
As far as quality is concerned, photos exhibit good levels of detail, contrast, and sharpness.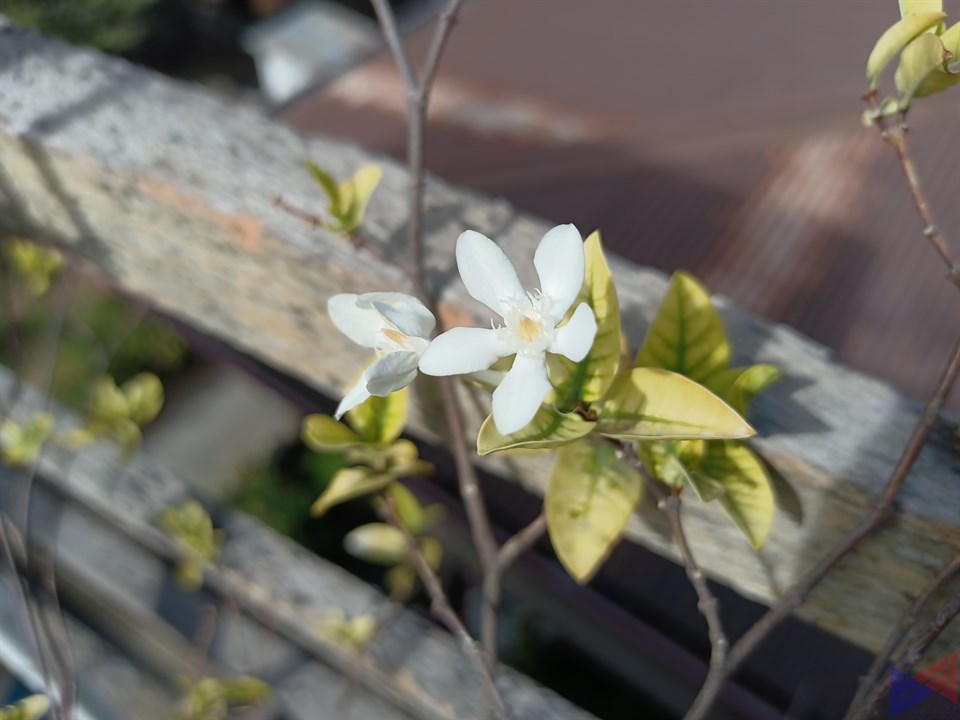 As for the depth of field effect, the quality of the bokeh itself isn't as promising, with noticeable pixelation in many areas.
Edge detection also needs some work, as some sections which don't need to be blurred out are blurred out.
Photos at 2X and 5x zoom still show plenty of details, without any major degradation to the quality.
At 20X zoom, there's notable degradation in detail, but the quality is still passable.
OPPO Reno3 features Ultra Steady Video 2.0, as well as Ultra Steady Pro, which amps up stabilization.
One of the notable upgrades from the Reno2 is the addition of a secondary front camera. We've always lauded the Reno2 as one of the best phones for selfies, and the Reno3 is just as good, if not better. Selfies show good levels of detail, texture, and a natural-looking depth of field effect with decent edge-detection. There's a bit of noise build-up in less than ideal lighting, but nothing game-breaking.
Software
Reno3 Pro runs on ColorOS 7 on top of Android 10 and introduces a more minimalist look across all visual elements. Performance-wise, the UI itself operates smoothly and fluidly.
Apart from the new look, another notable feature of the new version is Dark Mode, which, while appears to be UI-wide, does not apply to apps like Facebook.
Features like the assistive sidebar, which lets you quickly take screenshots and even record what's on the screen are still there.
Of course, Game Space is there, serving as a central hub for all games installed on your phone. It also lets you choose a performance profile per game.
Overall, OPPO's UI covers most of the things that you'll need to quickly create and share content. It's easy to navigate, menus are well-organized, and the UI itself feels optimized.
As far as the in-display fingerprint scanner is concerned, I'd say it has improved from before, but it's still not as fast as using Face Unlock or a physical fingerprint scanner.
Battery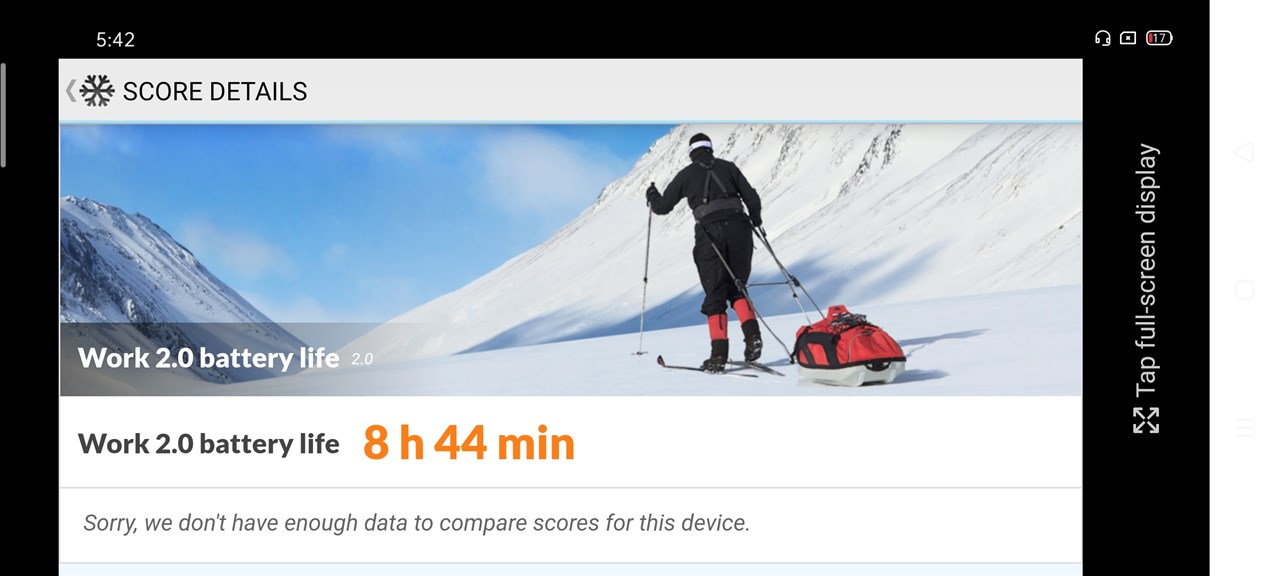 Using PCMark's Work 2.0 benchmark, which simulates basic data manipulation and video editing, Reno3 Pro scored 8 hours and 44 minutes – not great, but average. Thankfully, it makes up for it with fast-charging. Thanks to VOOC 4.0 fast-charging, zero full only took about an hour.
Verdict
If you're an aspiring content creator who loves to express your messages through videos, the OPPO Reno3 Pro offers a ton of tools that'll make your life easier without having to own separate devices. For the average user, it delivers a decent balance of performance and efficiency, packed in a premium and elegant looking package.
On the flip side, the depth of field effect using the rear camera can still be refined, the battery life is only average, the zoom quality isn't that good, and the protruding camera module can be quite annoying.
As for its price of 28,990, well, OPPO has a certain trend of pricing the Reno series, and honestly, I'm not sure if I could recommend the Reno3 Pro, even being as good as it is. There are a ton of other choices in the mid-range segment that offer better value, and for a lot less.
What's Good
Decent gaming performance
Versatile camera system
Well thought-out software features
Still one of the better selfie cameras
What's Not
Should've kept the seamless look
Depth of field effect needs refinement
Only average battery life
Steep price tag