For the fourth year in a row, PayMaya Philippines was recognized with major awards for its 'Cashless for All' campaigns at the 55th Anvil Awards.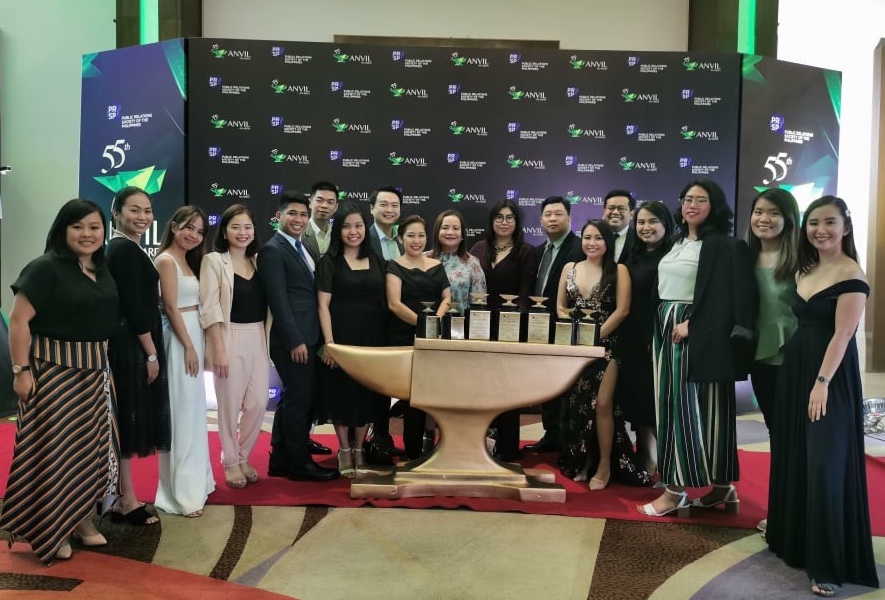 The brand received Gold Anvils for the following campaigns:
Don't Pay Cash. PayMaya!
#PayMayaPaMore: Giving Filipinos 10 million reasons to pay cashless using PayMaya
Maya Launch: A fresh take on digital payments
It also received Silver Anvils for the following campaigns
PayMaya Tara! Campaign: Elevating the travel experience of Filipinos through convenient cashless transactions
Make It Count Campaign: Finding Purpose In the Everyday
PayMaya's Battle Cry: Make It Count video
VHub: Creating a Connected Workplace through an Always-On Communications Hub
Through a combination of cashback incentives, promos, new features, and wide availability, PayMaya's successful flagship program 'Don't Pay Cash. PayMaya!' has encouraged Filipinos to embrace the cashless lifestyle – for shopping, sending money, paying bills, buying digital goods, transferring money to banks, and many more.
The campaign also supports the government's goal of 30% share for digital transactions by the end of 2020.
PayMaya has also helped enable local government units and national government agencies to more efficiently deliver services to the public through online, app, and branch payment for government transactions. These include:
Social Security System,
Home Development Mutual Fund (PAG-IBIG Fund)
Department of Trade and Industry (DTI)
Department of Foreign Affairs (DFA)
Tourism Infrastructure and Economic Zone Authority (TIEZA)
Professional Regulatory Commission (PRC)
National Home Mortgage Finance Corporation (NHMFC)
Department of Science and Technology (DOST)
City of Manila
City of Valenzuela
PayMaya's ground presence via Smart Padala is ushering the underserved and unbanked to the digital economy. With its network of over 27,000 partner agents, Smart Padala centers act as "digital hub" touchpoints, offering services such as bills payment and digital goods purchase, on top of remittance.
"The Anvils we received serve as validation of our homegrown innovations and purpose-driven teams. We are honored that our campaigns and programs to drive digital and financial inclusion for every Filipino have been recognized by one of the prestigious public relations organizations in the country."
– Nick Bautista Wilwayco, Public Affairs and Communications Head, PayMaya
The annual Anvil Awards is organized by the Public Relations Society of the Philippines. It gives recognition to excellent campaigns that have made an impact on its target audience and the society in general.
Emman has been writing technical and feature articles since 2010. Prior to this, he became one of the instructors at Asia Pacific College in 2008, and eventually landed a job as Business Analyst and Technical Writer at Integrated Open Source Solutions for almost 3 years.