Humble Bundle is a great site. They offer games at dirt low prices and occasionally stock up and offer these "Bundles" that give a ton of games for price tiers. Best thing about it? You choose where the money goes to, be it charity, to the publisher, or to Humble Bundle!
This particular bundle featured now is pretty great, featuring a wide selection of Capcom games for you to choose from. If you pay enough for the first tier, you only get the first set of games. The second tier for the next set, and so on.
Check the details below:
Pay $1 (or about PHP50) or more to unlock: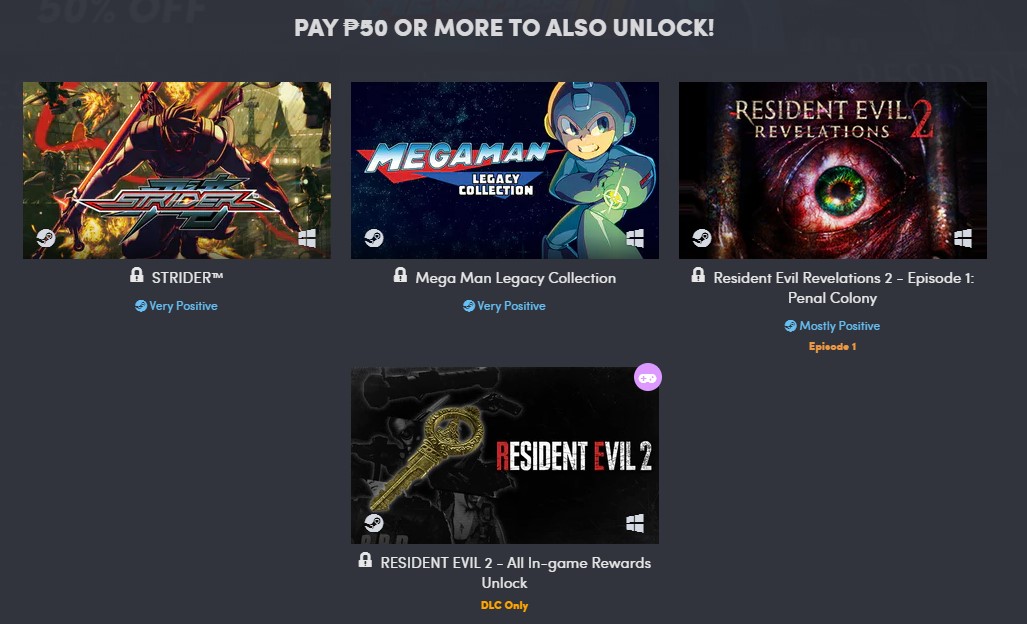 Strider
Mega Man Legacy Collection
Resident Evil Revelations 2 – Episode 1: Penal Colony
Resident Evil 2 – All In-Game Rewards Unlock
Pay more than the average of $10.83 (or about PHP500) to also unlock: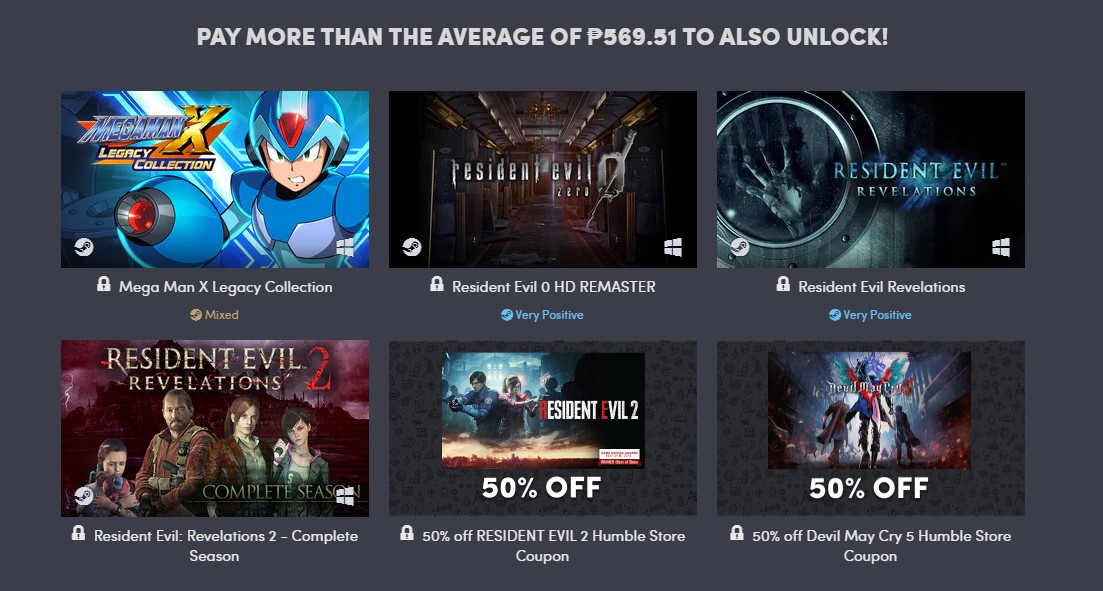 Mega Man X Legacy Collection
Resident Evil 0 HD Remaster
Resident Evil Revelations
Resident Evil: Revelations 2 – Complete Season
50% off Humble Store coupon for Resident Evil 2
50% off Humble Store coupon for Devil May Cry 5
Pay $20 (or about PHP1,000) or more to also unlock: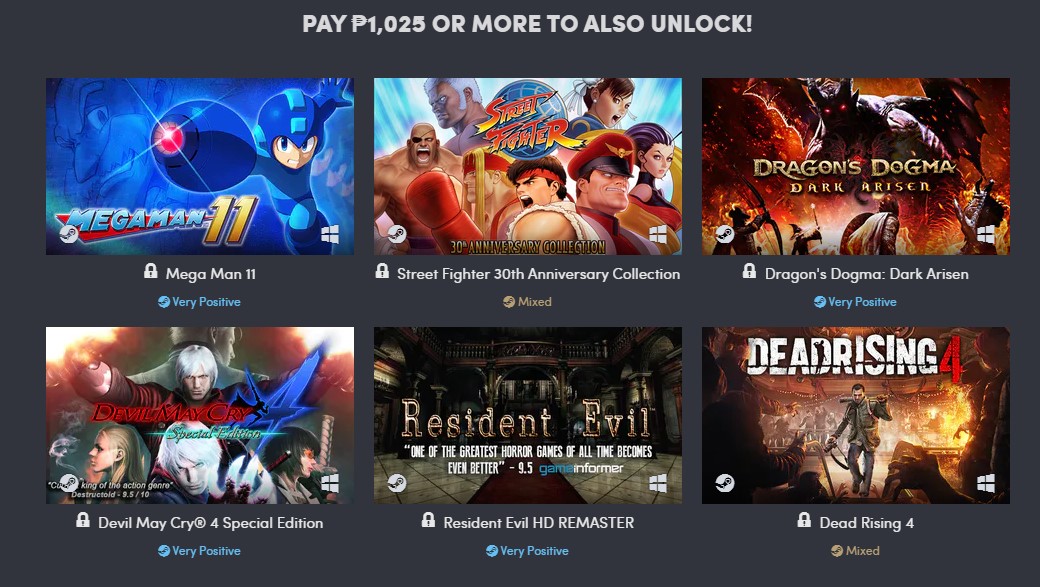 Mega Man 11
Street Fighter 30th Anniversary Collection
Dragon's Dogma: Dark Arisen
Devil May Cry 4 – Special Edition
Resident Evil HD Remaster
Dead Rising 4
The entire collection is worth about $300 more or less according to Humble Bundle so getting everything at a measley $20 is a great deal. It's kind of disappointing that RE2 and DMC5 are just discount coupons but considering the whole bundle, it's really not so bad at all.
You'll be needing to fill up your game stash during the quarantine, so this is a very cost effective way to do so, all quality titles too. Hurry though, the offer ends on March 31 and the games are redeemable on Steam, so don't miss out!
Videogame Content Editor. A father and gamer. Would gladly trade what's left of his soul to witness a Final Fantasy 6 and Xenogears remake done during his lifetime.