The Huawei Mate 30 series, like its previous iterations, were released in a duo – the Mate 30 and the Mate 30 Pro. The Mate 30 Pro, understandably, gets more attention and packing more to offer for its higher price. Because of this, the regular Mate 30 gets forgotten or overlooked, which is no slouch of a phone in itself.
I've gotten pretty up close and personal with the Huawei Mate 30 for a couple of months now and I've thoroughly enjoyed my experience with it. It isn't without its cons but the overall experience has been pretty good
Huawei Mate 30

SRP

PHP 34,990

Material

Glass

Display

6.62 in. Rigid OLED Horizon Display 2340 x 1080

32.8mm Notch

Chipset

HiSilicon Kirin 990 (7 nm+)

GPU

Mali-G76 MP16

RAM

6GB

ROM

128GB

Front camera

24M f/2.0

Rear camera

40MP, f/1.8 (wide)

8MP, f/2.4 (telephoto)

16MP, f/2.2 (ultra-wide)

Fingerprint

Under Display

Battery

4200mAh

Charge

Fast battery charging 40W

Fast wireless charging 27W

OS

Android 10; EMUI 10
.
Build and Design
The Huawei Mate 30 stands out as a flat device compared to the curved experience of the Pro version. Personally, I appreciate the flat experience as it offers more conventional features like physical volume rockers.
It must be said though that the Mate 30 is a pretty tall device with its 6.62-inch OLED display at 1080x2340p. This is one of those things that you'll really have to get used to. On the top of the display is a pretty reasonable notch for its 24MP front camera and 3D ToF sensor. I personally prefer the current notch to the wider notch of its predecessor.
The rear is glass with the cameras in a circular module towards the top. I wish the camera module was more flushed into the phone or less protruding but I've grown to appreciate it and its design. What I haven't grown to appreciate though is the eternal problem of glass, fingerprints. This could be easily resolved with a case, but it also means you don't get a feel of the phone itself. I guess you really can't have it all.
One pro that the non-Pro has is that you have a 3.5mm headphone jack, should that matter to you.
It's a beautifully built phone albeit on the taller side of things. It's pretty perfect for my hands but I do have to adjust a bit, especially when using it with one hand.
Performance
Unsurprisingly the Huawei Mate 30 offers a smooth experience. It does pack the HiSilicon Kirin 990 partnered with 6GB RAM after all.
The flagship hardware allowed for pretty smooth gaming experience in Asphalt 9, Call of Duty Mobile, Mobile Legends: Bang Bang, and Marvel Super War, to name a few. All of which were cranked up to their respective max settings.
The base version draws power from a 4200mAh battery, down from the 4500mAh battery of the Pro. Despite a lower capacity, the Mate 30 has enough to last you a day even with data on, browsing, and relatively light gaming. I find myself charging once a day and with the 40W fast charging support, it really does take too long to go at it again.
Camera
As far as the camera goes, the Mate 30 is pretty formidable. It packs a 40MP main camera, along with an 8MP telephoto sensor and a 16MP ultra-wide lens.
I was highly impressed with the default bokeh that you get from just shooting with the main camera. It delivered very natural-looking photos in well-lit environments. For darker places, Night Mode is available but I found it very inconsistent, instead, I adjusted the brightness manually.
This isn't saying that the Night Mode was useless, I found it pretty handy when taking cityscape shots, the longer exposure allowed for interesting shots.
Despite having lower megapixels on its ultra-wide compared to its sibling, I found it to be pretty reliable and very useful. It is, of course, grainier than the main camera, especially when there's less light.
One AI mode which I just love is the Moon mode which utilizes the telephoto lens. It is far from perfect but when you do get it to work, it delivers pretty impressive shots of the moon.
Speaking of the telephoto shooter, it performs well but does better in brighter places or maybe when you're taking a photo of someone on stage.
The front 24MP shooter holds up very well as well. Although it does struggle in dimmer environments. It has beautification tools for those that use those, I personally prefer things natural. In addition, there are filters that can be used for a little bit more fun in your photos.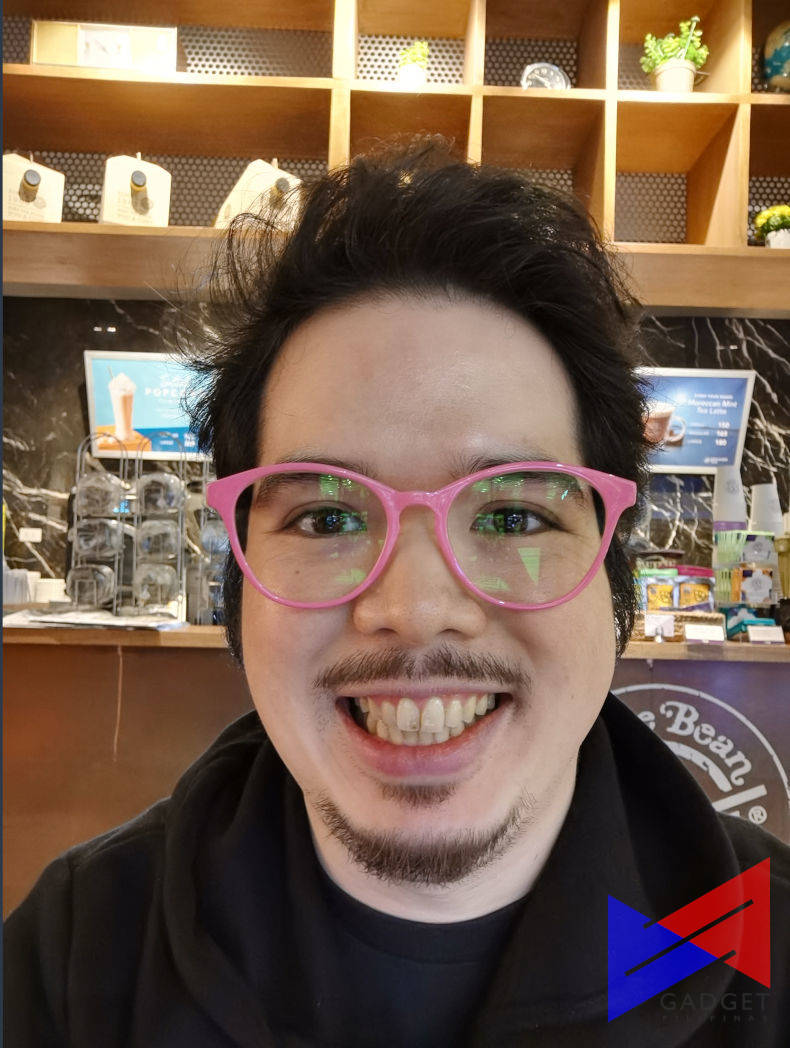 Software
In the software department, the Huawei Mate 30 comes with EMUI 10 out of the box. This is Huawei's own skin on top of Android 10. EMUI is one of those reskins that you either love or hate. I am pretty alright with it and appreciate the changes that EMUI 10 brought like universal dark mode or the simplified aesthetic.
I think the bigger problem with the Huawei Mate 30 won't lie in EMUI itself but instead, the lack of Google services out of the box. It really isn't the end of the world though thanks to Huawei's AppGallery which already has apps like TikTok, Snapchat, Viber, BDO Personal, Asphalt 9, and many more. Apps like Facebook, Messenger, Instagram, etc. will run but have to be installed using an APK. For more on that check out our video below.
I tried my hand at using only AppGallery and APK-installed apps as well as tried installing Google Mobile Services myself.
In the end, I used Google Mobile Services and still currently use it. The convenience of having everything in the Play Store was just too good to pass up.
What is an even bigger let down is that Netflix is not offered even with the Play Store installed. In fact, even when sideloaded, it just isn't compatible with the device. This in itself could be a deal-breaker for some.
Huawei Mate 30 Review
Our Verdict
The Huawei Mate 30 has two big issues for me. These being the Google Mobile Services and the second being Netflix. Admittedly, the Netflix incompatibility isn't a deal-breaker for me with me spending most of my time on the PC but it might be for others. The lack of GMS has solutions but I only realized just how reliant I am with GMS and the preloaded apps with the phone. If you're looking for the comfort and convenience of GMS and/or Netflix, then this phone is clearly not for you. However, if you don't mind sideloading other apps and/or Google and foregoing Netflix on the go, then it's worth checking out. The phone just performs up to the camera standards that the Huawei Mate series is known for. In addition, it is a solid daily driver. The Mate 30 may not have the same optics as its Pro sibling, but it is a bit more 'normal' albeit on the bigger side. It has a 3.5mm headphone jack and physical volume rockers.
What's Good
Impressive camera
Has a 3.5 mm headphone jack
Smooth experience
What's Not
No Google Mobile Services
Incompatible with Netflix