Okay, so you're hyped that Ghost of Tsushima is officially launching on June 26. Well you better start saving up because your wallet situation might be a literal ghost by the time things are all said and done because pre-order details have already been revealed, outlining some pretty sweet items and an impressive looking collectors edition.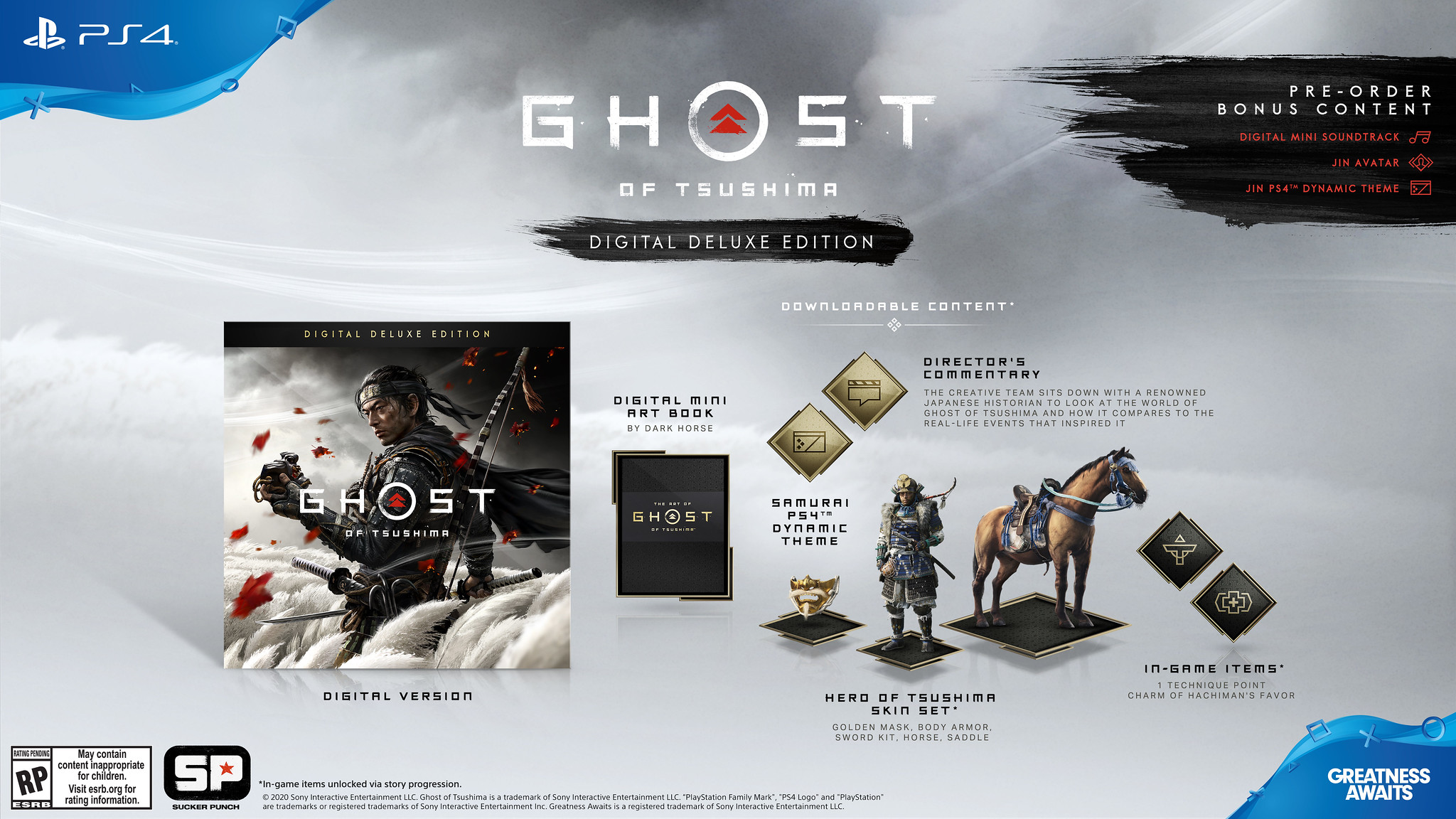 First off we have the Digital Deluxe Edition, which of course includes the digital copy of the game and the Hero of Tsushima skin set that gives an additional full armor set for Jin along with a horse. 2 more in-game items will be given – The Charm of Hachiman's Favor and one technique point to give your journey a headstart. Rounding up the digital bonuses would be the digital mini art book by Dark Horse and a director's commentary. to the real-life events that inspired it.
The Digital Deluxe Edition will retail for $69.99 or roughly around PHP3,500 while the Standard Deluxe Edition will retail for $59.99 or PHP2,999.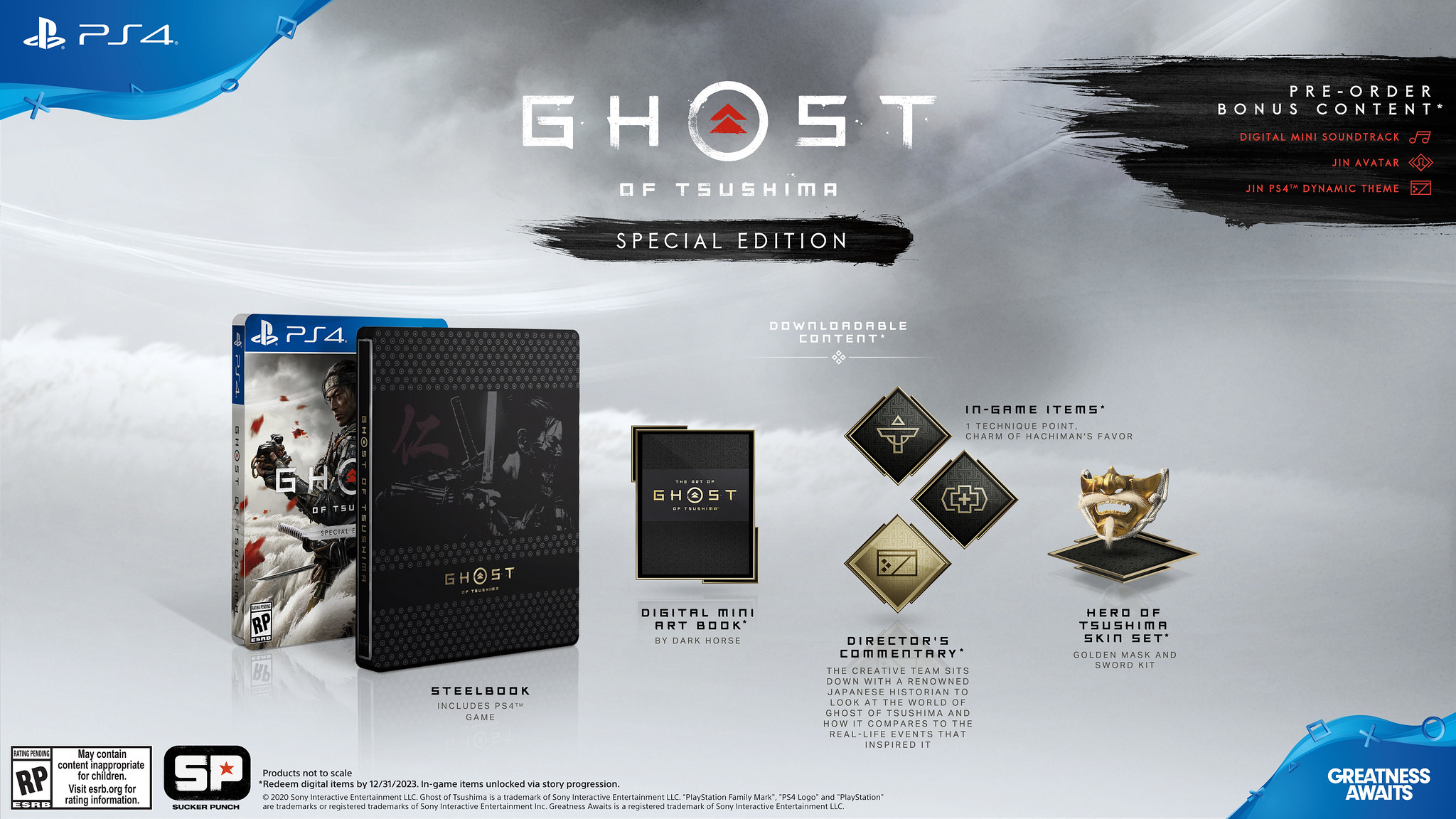 Kicking off the physical edition options would be the Special Edition, which has a collectoble Steelbook case and a redeemable voucher for several in-game items like the Hero of Tsushima mask and sword skin, the Charm of Hachiman's Favor, one technique point, the digital mini art book as well as the director's commentary.
The Special Edition will retail for $69.99 or roughly PHP3,500.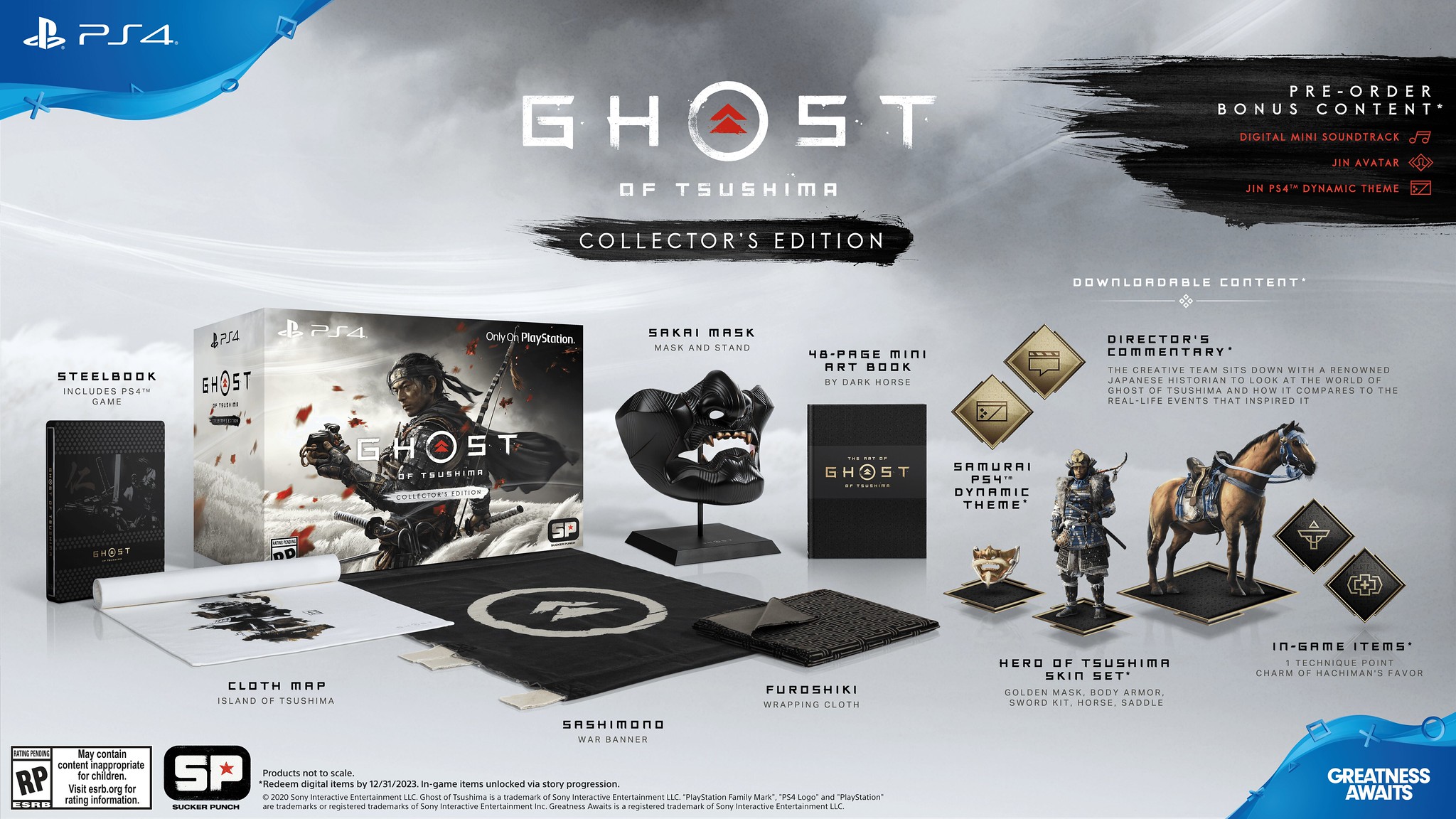 Of course, you cannot expect such a big release without a Collectors Edition and Ghost of Tsushima is bringing in the goods with this one.
On top of all the digital content already mentioned above, you'll be getting quite a few things that will make you the next ghost. First up is an individually numbered, polyresin re-creation of the mask that the protagonist Jin Sakai wears in game. You'll also be getting a nearly 4.5 foot long Sashimono (War Banner), a traditional style Furoshiki (Wrapping Cloth), and a Cloth Map of the Island of Tsushima. Of course you'll also be getting the collectible steelbook and a 48 page mini artbook as well.
This hefty Collectors Edition will set you back for $169.99 or roughly around PHP8,500.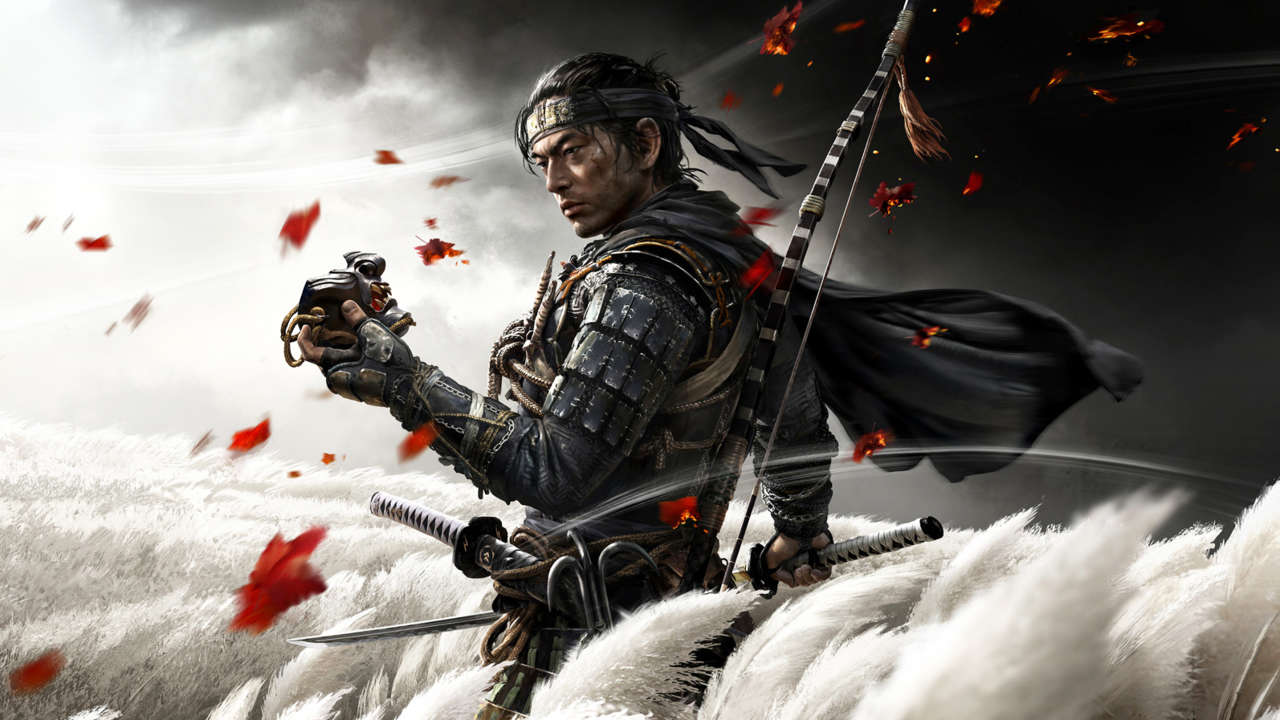 Ghost of Tsushima is scheduled to release on June 26, check out your local retailers for pre-order details.
Videogame Content Editor. A father and gamer. Would gladly trade what's left of his soul to witness a Final Fantasy 6 and Xenogears remake done during his lifetime.