Bannering a consumer first approach led by Phil Spencer, the Xbox Series X is looking to take a roaring approach into the next generation. Apart from confirming backwards compatibility and the fact that they are in place to take the fight to Amazon and Google in terms of xCloud, we're expecting Microsoft to bring out the big guns during E3 in a few months.
It didn't take long for the Xbox to start flexing some muscle.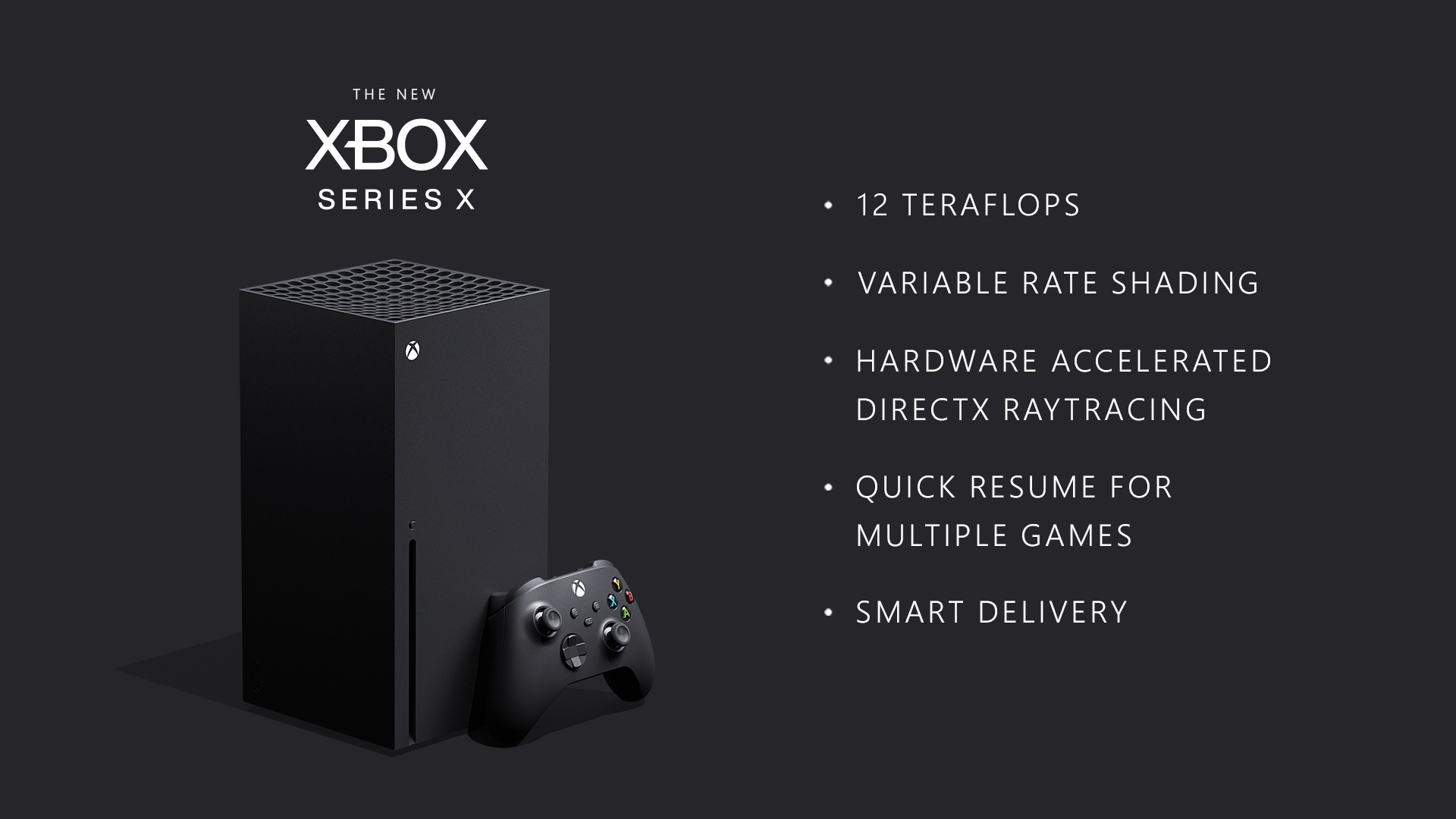 In an Xbox Wire post, Microsoft again beat Sony to the punch and released details on what gamers can expect from the Series X and they're in fact very impressive features that would really make the next generation offering by Microsoft one to look out for.
At the core of it all, the Series X will pack a custom designed processor using AMD's Zen 2 and RDNA 2 architectures, ensuring 12 Teraflops of GPU performance. All of these may sound complex but all you'll need to know is that the Series X will be twice as powerful as the Xbox One X, which is capable of native 4K 60FPS gaming already. There will also be Variable Rate Shading which effectively provides frame rate stability and hardware accelerated DirectX Raytracing, making sure that images appear as real as can be.
With such impressive numbers, the hardware must be equally as powerful and the Series X will provide just that by giving the gamers what they want. Apart from what we already know like utilizing an SSD storage for faster load times, one feature that really stands out is Quick Resume, allowing players to "continue multiple games from a suspended state almost instantly, returning you to where you were and what you were doing, without waiting through long loading screens." This actually sounds a lot like the feature which we really feel makes the Switch stand out and that is the ability to put the system on sleep and be able to resume at any given time.
Oh and of course 120FPS support, who doesn't want more frames?
Xbox Game Pass will be a key component to the Series X, giving players the freedom to play a whole plethora of games that spans multiple generations but the key here is what Microsoft calls as "Smart Delivery". In short, Smart Delivery ensures that "you are getting the right version of that game on whatever Xbox you're playing on.", making the cross generation transition easier and more cost effective. This quite possibly means eliminating the need to purchase cross generation games again!
Microsoft is committed to turning the outcome of the current generation around and it looks to be doing so in style and with such conviction. The Xbox One didn't quite pan out the way they would have hoped it would but Phil Spencer has been making all the right moves to set up the Series X for success when it launches in Holiday 2020.
Videogame Content Editor. A father and gamer. Would gladly trade what's left of his soul to witness a Final Fantasy 6 and Xenogears remake done during his lifetime.