Vivo has just released four posters that tease four features of the APEX 2020. APEX is the company's concept phone series that showcases all the innovations and advancements that we may see in future phones.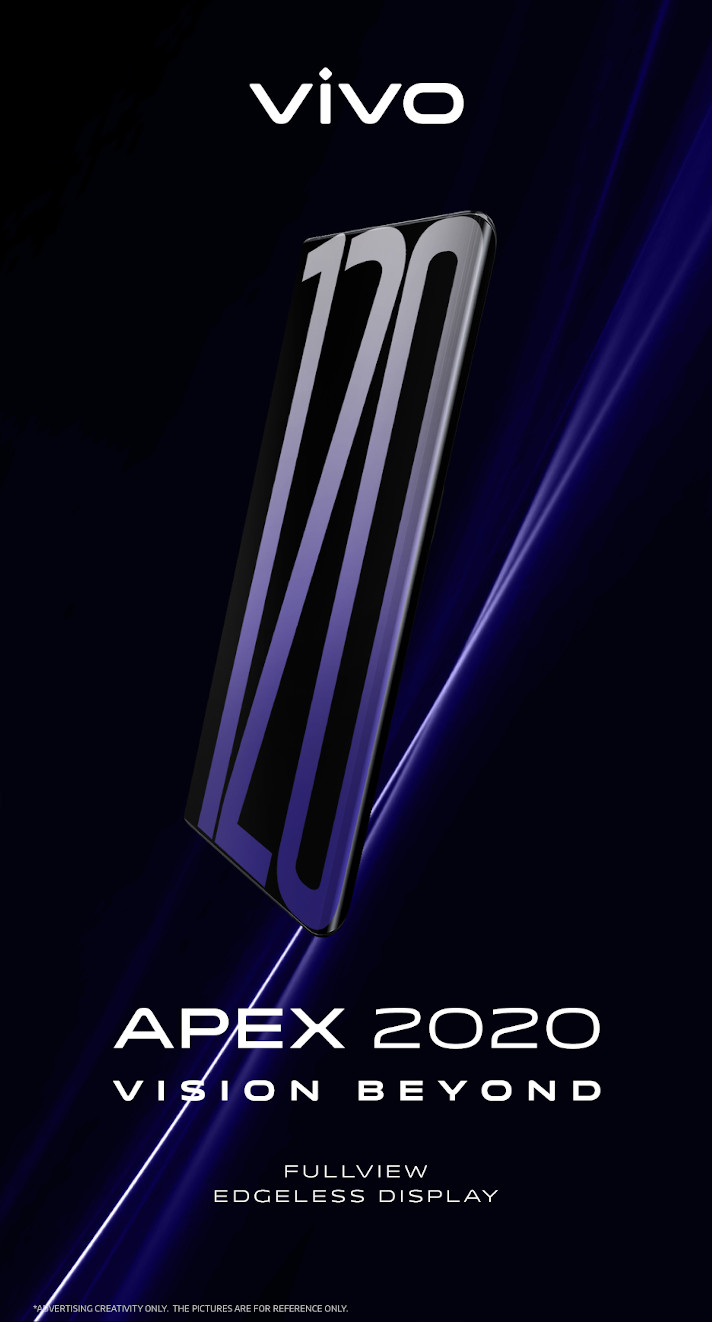 The first of which is a 120˚ Fullview Edgeless Display. Yes, their trailers are as straight forward as they come. With the curve at that angle, we're guessing Vivo has included the button-less design and technology that the APEX 2019 had.
Next are camera related, continuous optical zoom and gimbal stabilizing the camera. Continuous optical zoom sounds like a periscope camera setup that offers optical zoom for what seems like days. More interestingly is the gimbal stabilizing the camera. We're pretty curious to see how the company executes this.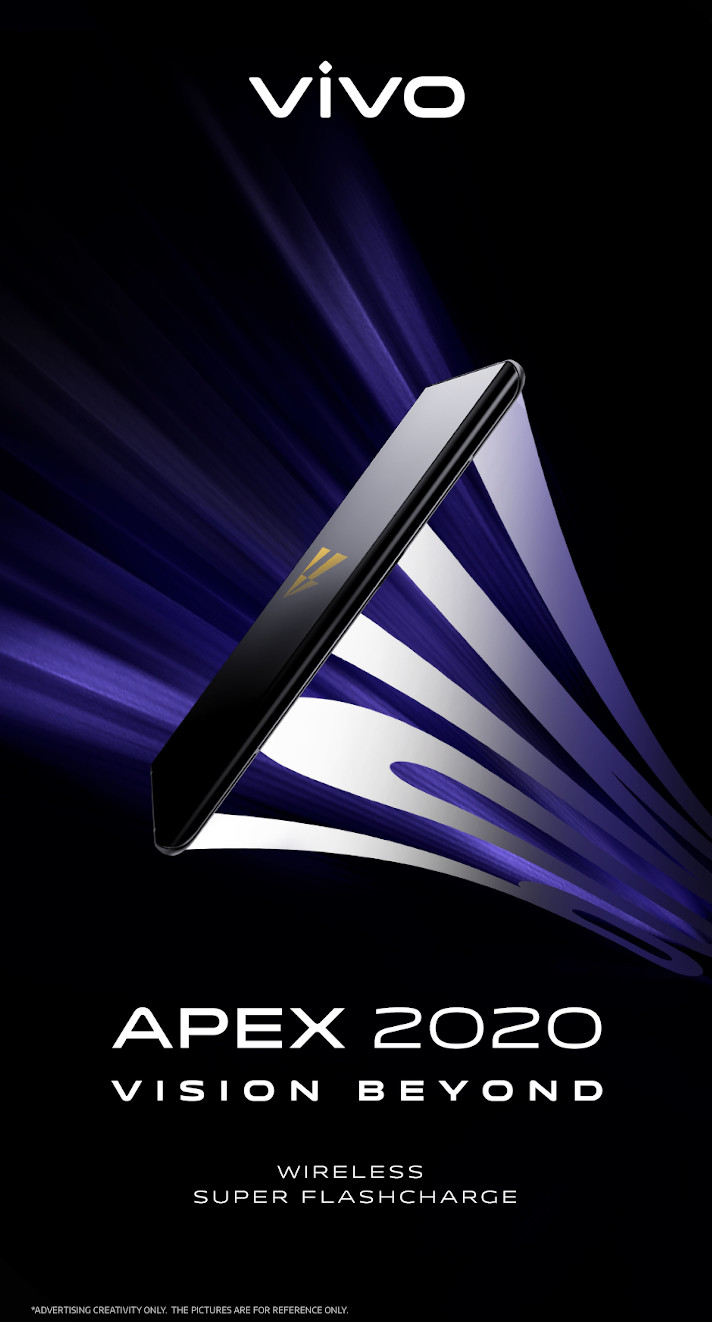 Last, and definitely not the last, is 60W Wireless Super Flashcharge. Fast charging has grown to be pretty much a default in most phones through wired charging. At 60W and wireless at that, that ought to be very handy. Plop your phone on said charger and leave it for a couple of minutes and you're topped off. How they actually make it work, will definitely be interesting.