With everyone waiting for even the littlest update regarding the next generation consoles, Sony have taken a small step to finally giving us more information about the highly anticipated PS5.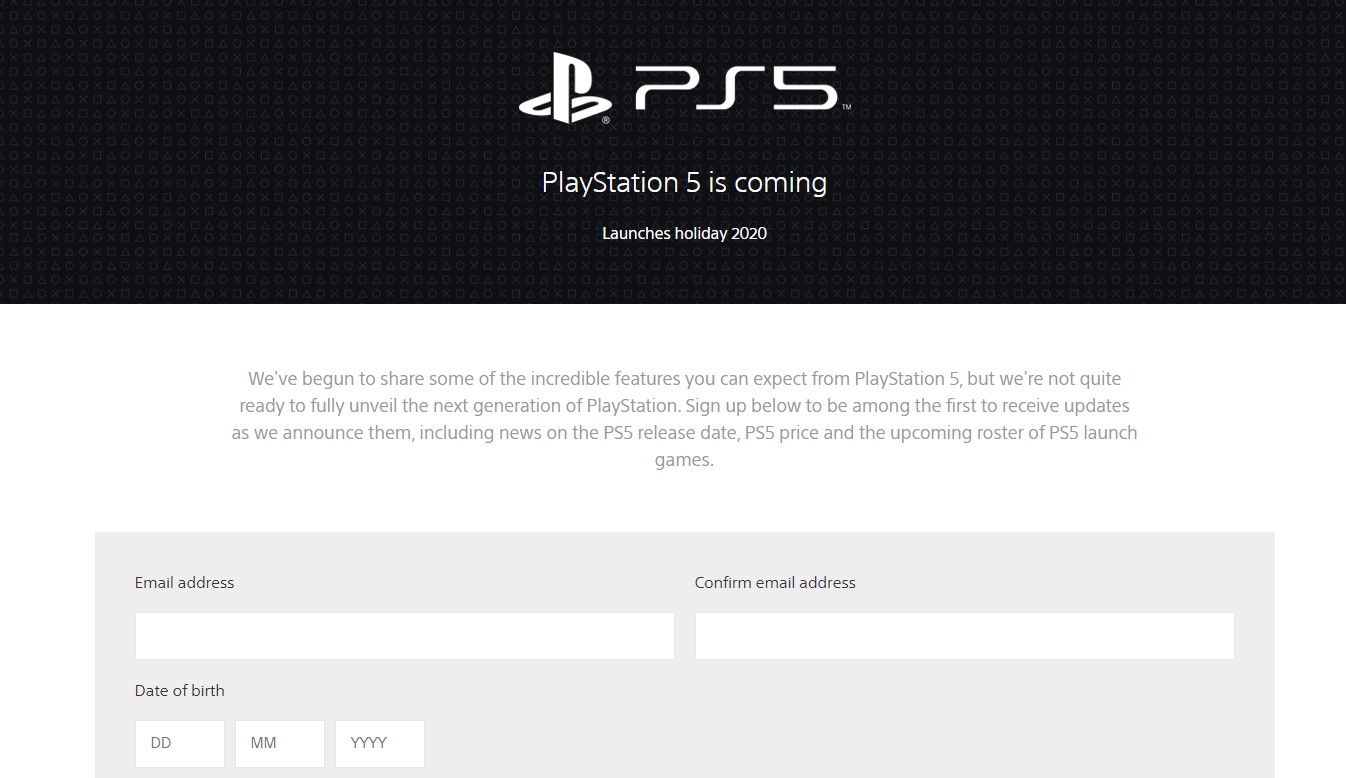 Sony has opened up the official website for the PS5 in Europe, prompting fans to sign up for email updates as it comes out. While no new details can be seen from the website, we are at least assured that the 2020 Holiday release window is still confirmed.
Information about the PS5 has been very scarce. Apart from the Logo, some Controller and Hardware details, and the very first confirmed game in Godfall, nothing new has been announced so we're hoping this website is the first of many more announcements on what could be the most competitive generation for both Sony and Microsoft.
Videogame Content Editor. A father and gamer. Would gladly trade what's left of his soul to witness a Final Fantasy 6 and Xenogears remake done during his lifetime.