MediaPad T3 runs on a Snapdragon 425, an old processor that really shows its age. There are occasional stutters in the UI, and everything slows down when you start doing a lot of things at the same time.
Geekbench 5 – Single Core – 120 | Multi-Core – 435
Androbench – Sequential Read – 254.36MB/s | Sequential Write – 67.26MB/s
Once apps are open, things are pretty smooth. Things don't seem snappy when scrolling your Netflix home page, but again, it does the job.
Another letdown here, is the amount of storage that you get – 16GB. Add the OS to that and you get less. Now, if a kid was using this tablet, that would be fine. Otherwise, that really isn't enough. Thankfully, you can put in a microSD card.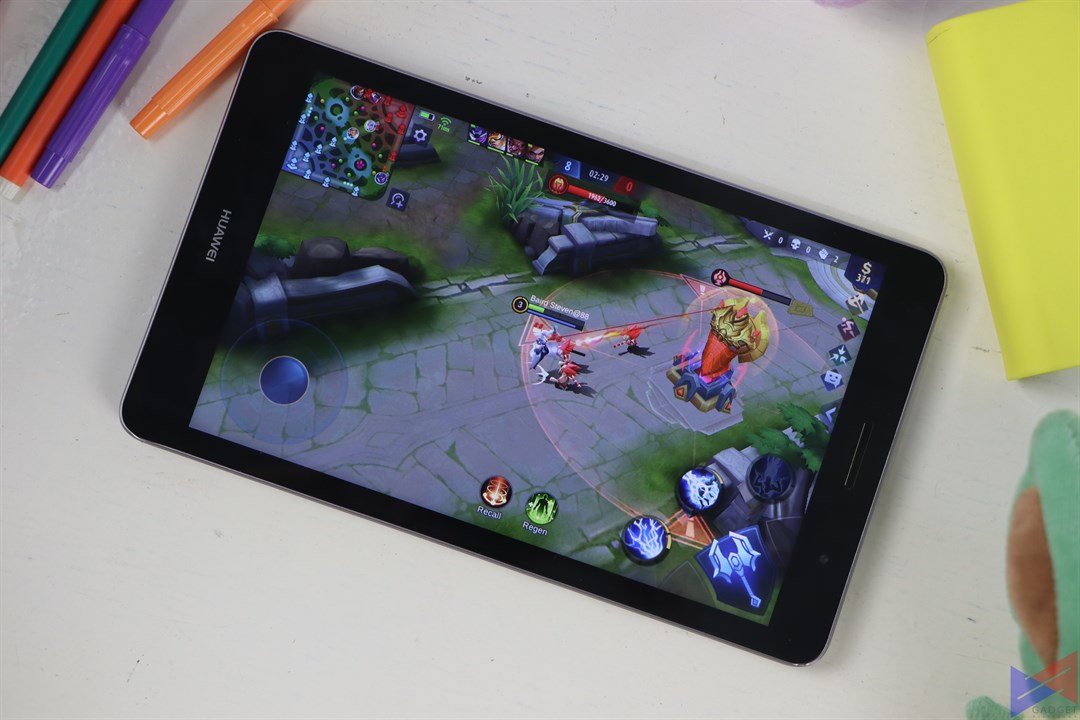 Can it game? of course it can. It just depends on which games we're talking about. AAA titles? nope, but Mobile Legends, yes! (It even supports HFR mode!)
Huawei MediaPad T3 8.0 Review
Our Verdict
If you need a simple, straightforward, child-friendly, and most importantly affordable tablet, the Huawei MediaPad T3 8.0 is a good choice. It's built-well, has chilld-friendy apps, and performs decent for any light day to day task. Oh, and not to mention it can game as well. Now, the user experience isn't the smoothest out there. The processor may not be the latest, but it does the job. As for the camera, it's decent, but don't expect much. The software is ridiculously outdated, but again, it works. Then there's the battery life, which is nothing short of stellar. For PhP6,490, it's a tablet that does the job, but does not excel at doing it.
What's Good
Well-made, sturdy, and feels premium
Child-friendly
Decent camera performance
Can game a bit
Great battery life
Properly priced
What's Not
UI Performance is average at best
Severely outdated software
Uses a very old processor
Only 16GB of storage
Emman has been writing technical and feature articles since 2010. Prior to this, he became one of the instructors at Asia Pacific College in 2008, and eventually landed a job as Business Analyst and Technical Writer at Integrated Open Source Solutions for almost 3 years.