FUJIFILM is proud to announce the stylish renewal of the most popular mini format entry model – the instax mini 11, along with a new mini-format instax film – Blue Marble, and a new square-format instax film White Marble.
Instax mini 11 is the first entry-level model to feature Automatic Exposure, in which the camera senses the amount of ambient light when the shutter button is pressed, and then optimizes the shutter speed and flash output accordingly. This lets users capture photos that are optimally exposed to the main subject and the background in various situations.
Selfie Mode can be activated by simply pulling out the front end edge of the lens after powering the camera on.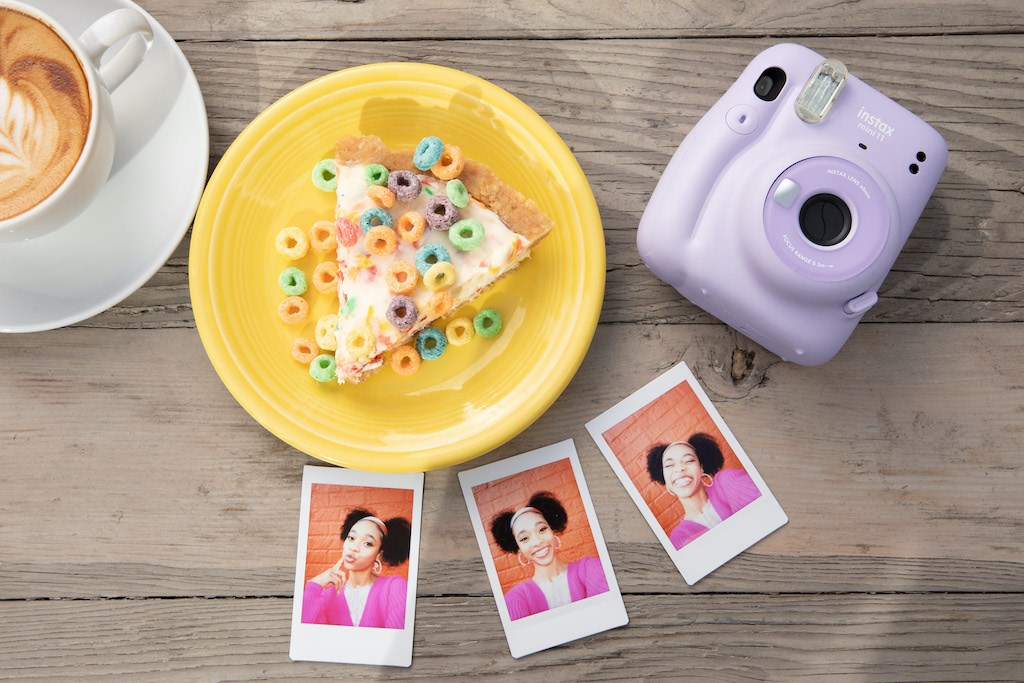 The camera body benefits from a redesign for portability, along with a fresh new look. It's thinner and lighter than the previous model, and its rounded body adds to its operability.
The camera comes in Blush Pink, Sky Blue, Charcoal Grey, Lilac Purple, and Ice White. It comes with a couple of replaceable accessories so that users can change the look of the shutter button according to their preference.
FUJIFILM instax mini 11, as well as the new films, will be available starting March 5. Prices are still to be announced.