During CES2020, Jim Ryan, President and CEO of Sony Interactive Entertainment, formally announced the logo for the upcoming PS5. The logo was not a surprise. To many, why fix what ain't broken? While a lot of people had expected more PS5 news, Ryan proceeded to announce that PSN active users as of December 2019 have reached a total of 103 million users! Additionally, the PS4 console has sold through more than 106 million globally and its titles from retailers and PS Store has reached 1.15 billion units.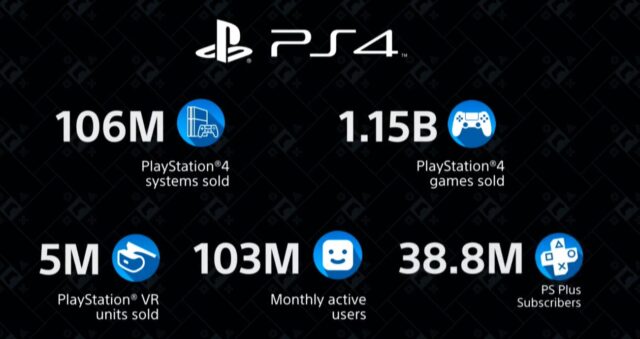 "I am very pleased to see that so many PlayStation fans value the unparalleled entertainment experience on PS4," said Jim Ryan. "This has been made possible by the support we have from our partners and fans since launching PlayStation in 1994, and I would like to truly thank everyone. We've consistently delivered innovative products like PlayStation VR, which has reached its 5 million unit sales milestone*4. There is much more entertainment experience to look forward to that the PlayStation ecosystem will provide that we can't wait to share with our fans."
The PS4 has been a monumental success following a lukewarm showing from the PS3. With a portfolio of blockbuster hits such as Bloodborne, Uncharted, The Last of Us, God of War, and many more, you can expect the PS5 to release in Holiday 2020 with guns blazing.
Now, can we have more official PS5 news next? Pretty please?
Videogame Content Editor. A father and gamer. Would gladly trade what's left of his soul to witness a Final Fantasy 6 and Xenogears remake done during his lifetime.