Following a recently revealed controller patent, it seems that we might have seen the newly designed PS5 controller already. Take note, this remains a rumor for now with no official confirmation yet.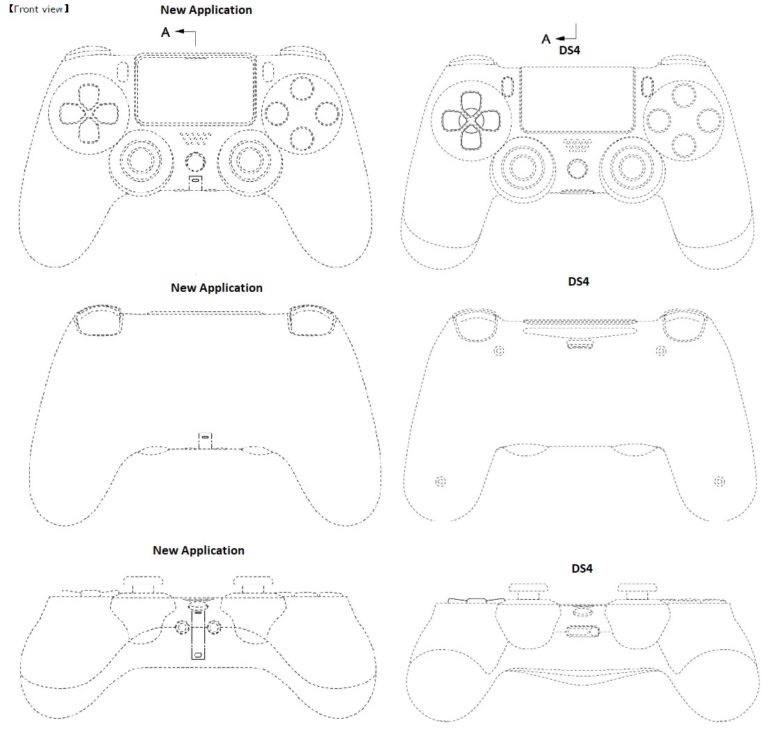 If it ain't broke, don't fix it? We're looking at a very similar shape and layout to the possible PS5 controller, which is fine by all accounts since the DualShock4 has been received very warmly by fans of the device.
There are a number of things that stand out based on the images, and the first would be the inclusion of a Type-C port, which confirms the initial report and announcement by Sony. Also from the images, it would seem that the touch pad looks to be slightly bigger as well.
Next would be a bulkier frame, which reminds me of an Xbox Controller save for the button layout. This is not a bad move at all, since the Xbox controller feels solid on hand as well and is one of the more ergonomically sound controllers out in the market today.
Third would be the 2 slots in the bottom part of the controller which could suggest a separate mic input as well? Most headsets in the market today have separate inputs for the mic and the audio so the new controller design may tap into that market as well without having to separately purchase PS4 specific headsets.
Again, these images could be nothing as well, unless we're just reading too deep into the patent, but if it's any indication of what the PS5 controller will look like, then we'll be sure to get something that's both functional AND familiar at the same time.
Videogame Content Editor. A father and gamer. Would gladly trade what's left of his soul to witness a Final Fantasy 6 and Xenogears remake done during his lifetime.