Monster Hunter World: Iceborne has been out for a couple of months and it's been great for hunters all around the world. With new monsters and regions to conquer, Iceborne is a great expansion that is proving itself to be a must buy. This month, it gets even better as 2 collab events are going live, starting with a Resident Evil 2 event on the 8th and Horizon Zero Dawn on the 22nd!
In the Resident Evil event, you'll be able to obtain an armor set that will allow you to dress up as either Leon or Claire as you trade your S.T.A.R.S badges event items in, boasting of zombie and effluvia resistance skills. There will also be a new status effect called "Zombify" which is unique to this event and will replace effluvial buildup. Interesting to note that once zombified, mobility is limited and regular healing effects are nullified but your health regenerates automatically so use it to your advantage as you see fit.
Other rewards are in the form of gestures, pendants, and various room decorations.
The Resident Evil collaboration event will run from November 8 until December 5!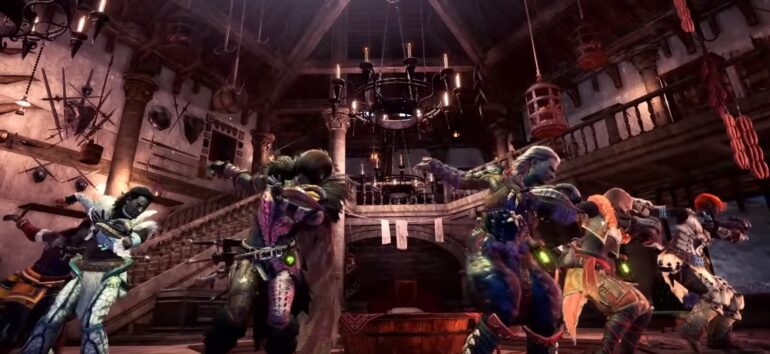 As for the Horizon Zero Dawn event, which runs from November 22 up to January 9, you'll be able to play as Aloy in this PS4 exclusive event.
The first set of quests will go live on the 22nd, featuring a Zinogre hunt that will net you some sweet rewards such as a "Stormsligner Prototype" light bowgun and a Focus pendant.
Videogame Content Editor. A father and gamer. Would gladly trade what's left of his soul to witness a Final Fantasy 6 and Xenogears remake done during his lifetime.