When it comes to over-ear headphones with Active Noise Cancelling, I've only listened to a couple, and both were above the PhP15,000 price range.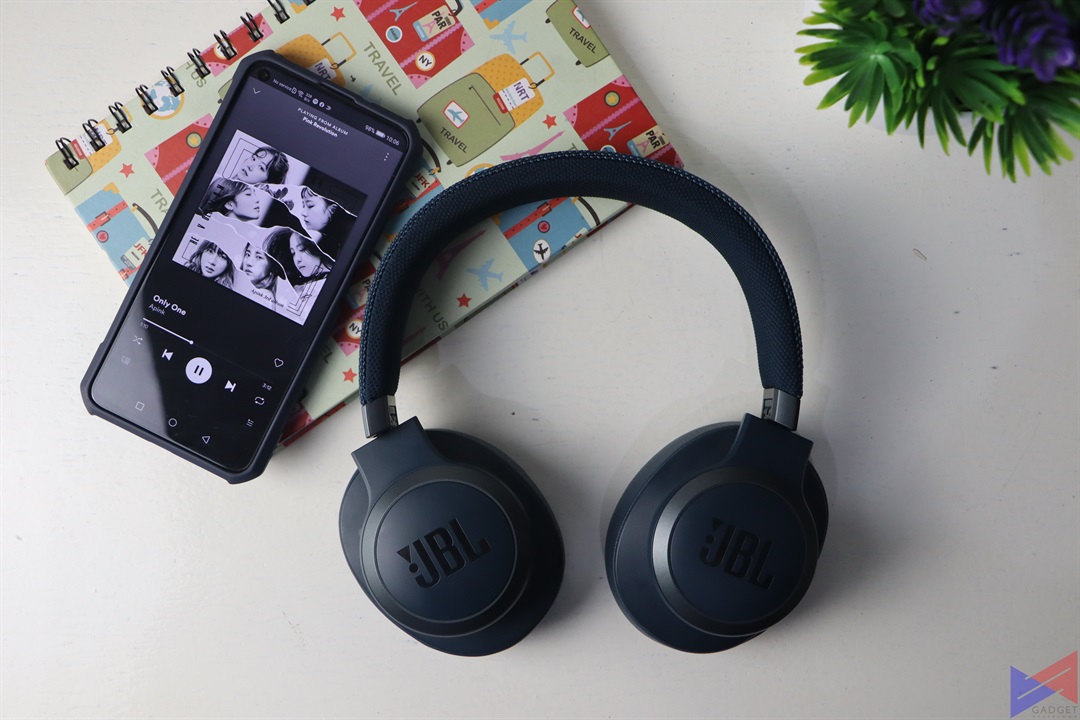 So when the JBL LIVE 650BTNC arrived at my doorstep, I took it without expecting a lot. (Where to buy: Click here.)
"Maybe mediocre sound quality, so-so Noise Cancellation, and so forth." But with the time I spent with these cans, I realized that they were better than your average pair of headphones, not just in terms of how they sound, but what they generally offer to the table for almost or even more than half the price.
Specifications
| | |
| --- | --- |
| Headphones Cable Length (cm) | 120 |
| Headphones Jack Type | 3.5mm |
| Weight (g) | 249 |
| Ear Cushion Material | PU Leather |
| Bluetooth Version | 4.2 |
| Bluetooth Profiles | HFP v1.6,A2DP V1.3, AVRCP V1.5 |
| Driver Size | 40mm |
| Driver Sensitivity at 1kHz/1mW (dB) | 100 dBSPL |
| Impedance (ohms) | 32 |
| Dynamic Frequency Response Range (Hz) | 20Hz to 20KHz |
| Battery and Type | 700mAh, 2 hours |
| Charging Hours | 2 Hours |
| SRP | PhP10,999 |
What's in the Box?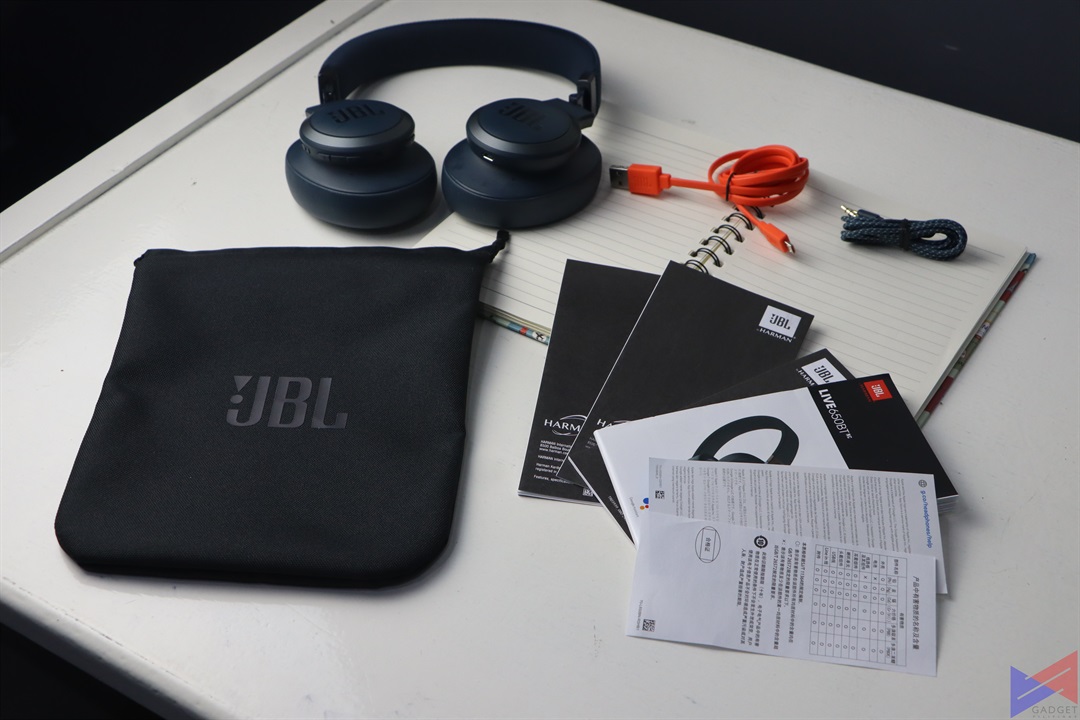 Design, Build Quality, Comfort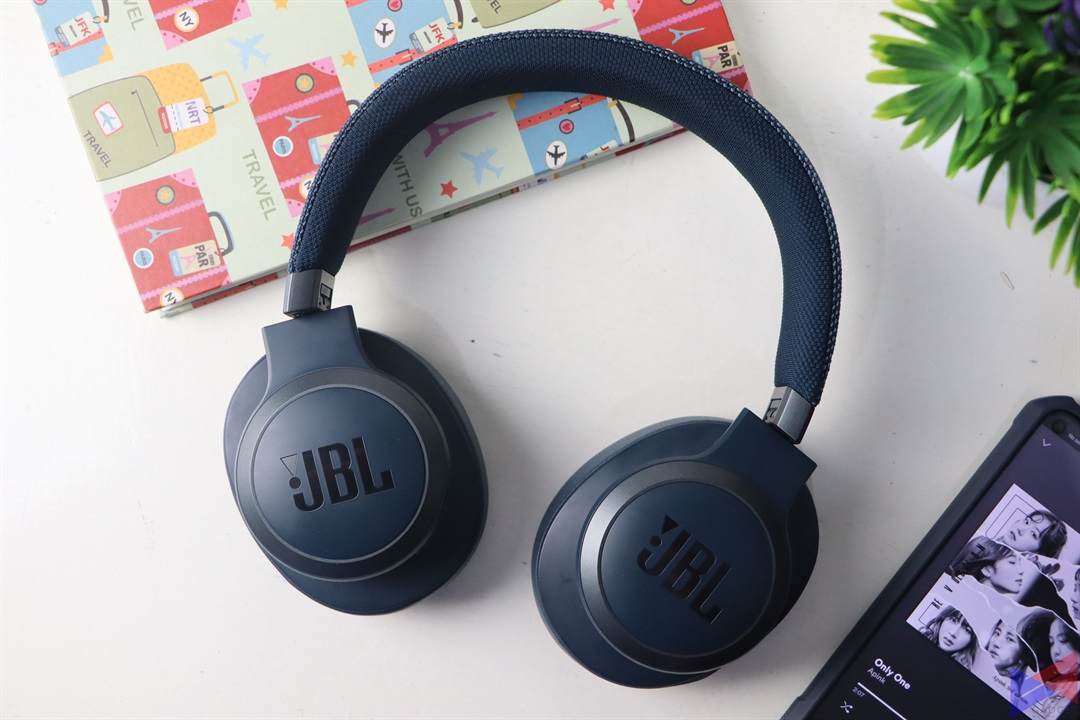 Out of the box, you could immediately tell that the 650BTNC is built better than average, especially when compared to for example, the T450 which is also a JBL pair. The headband can survive typical twisting and bending, and the weight makes it seem that this is made out of a decent combination of metal and plastic materials.
The headband bears the JBL branding, and is covered in a rough surface cloth with some added cushion on the opposite side. The clamping force can feel a bit too much at first, but gets better as you wear the headphones for more hours. The material can also easily absorb sweat, so you may want to watch out for that.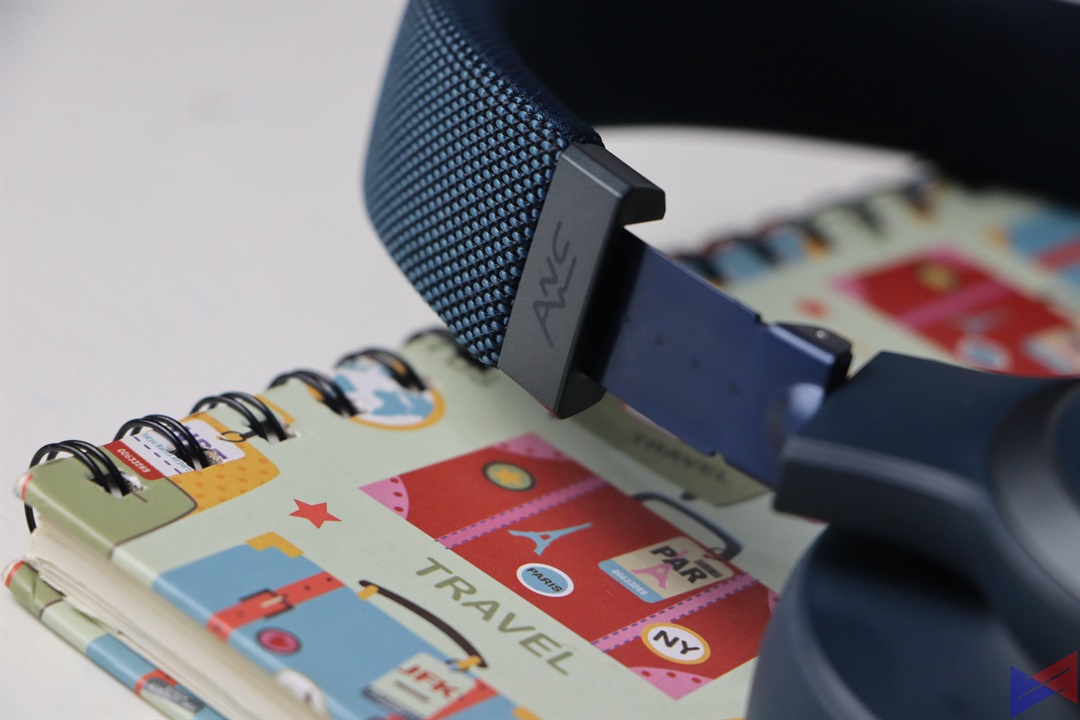 The headband also extends to around 1.5-inches, exposing a metal band that keeps the entire unit flexible but sturdy.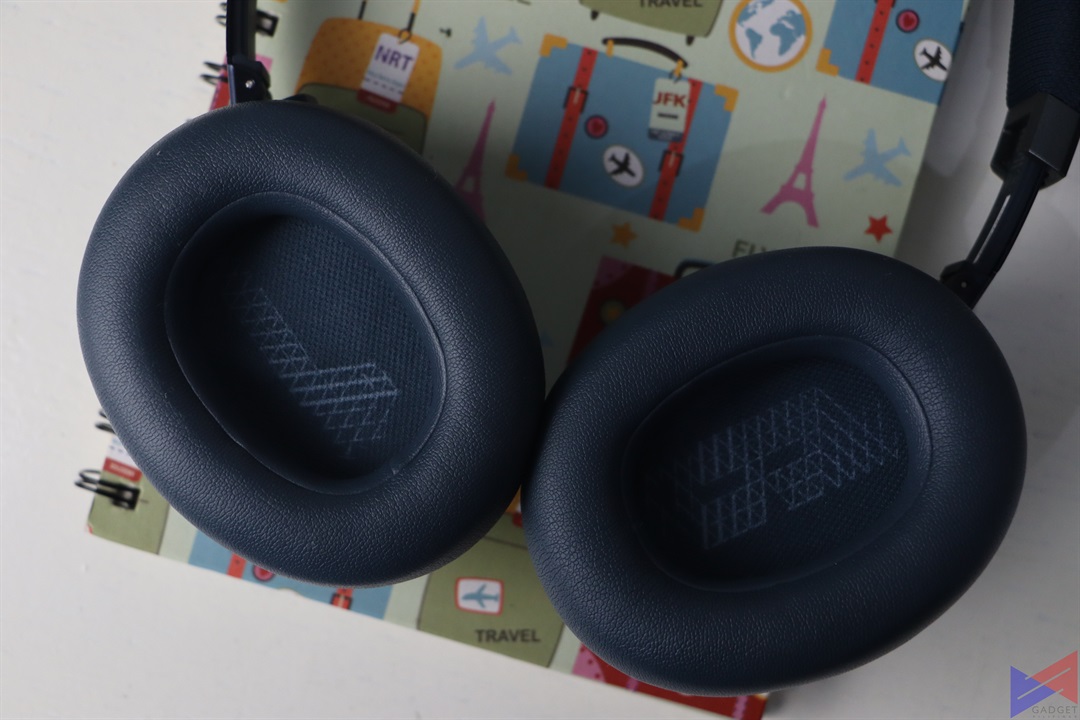 The earcups are made of mostly plastic, but don't really feel flimsy. The cushion is made of PU Leather, and is very comfy to wear even for long hours of listening. They can also fold rotate inward for easier storage, and even have inner markings so you can distinguish which one's for the left, and which one's for the right.
On the side of the headphones are your typical JBL branding, along with the acronym ANC, for Active Noise Cancelling. The left side is touch capable, and is used to activate the Google Assistant or Alexa. It also houses a microUSB charging port.
On the right side are all the buttons you'll need to operate the device – a power switch, volume up and down, play and pause, a jack for a dedicated cable if you want to use it wired, a microphone, a dedicated Bluetooth pairing button, and another one for enabling or disabling ANC.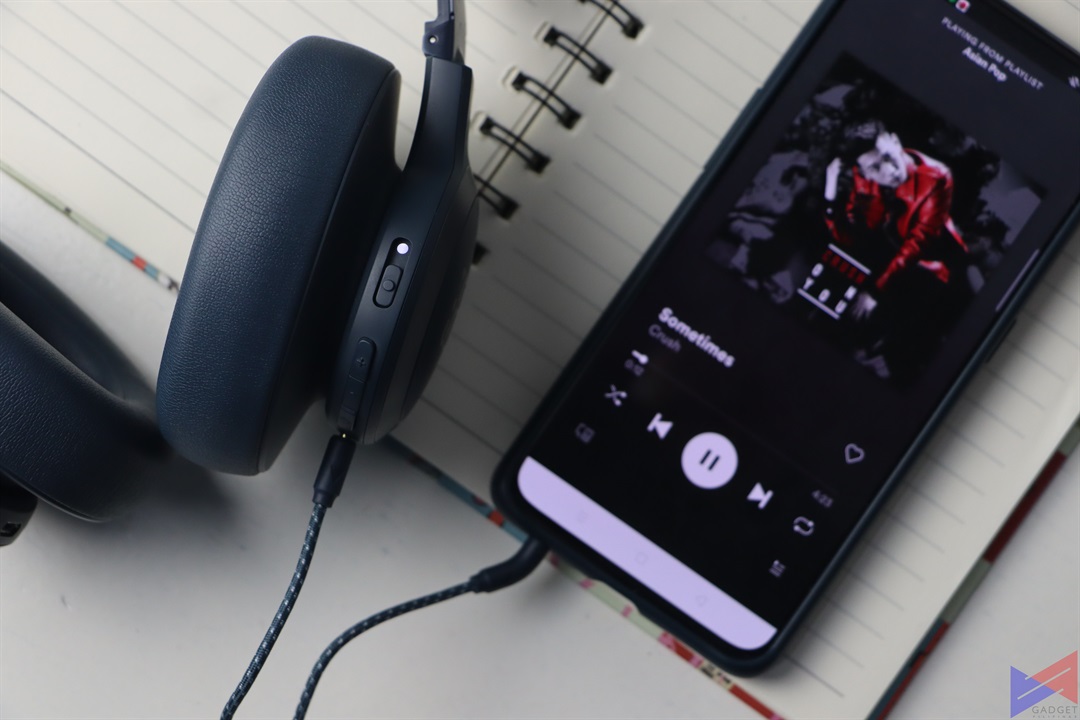 At this price point, it's given that we can't expect full touch controls for playback, but the buttons are just too cramped up on one side, and are quite hard to distinguish. In case you're wondering, ANC works when using a wired connection as well.
Performance (We'll divide this section to connectivity, noise cancellation and sound quality)
Connectivity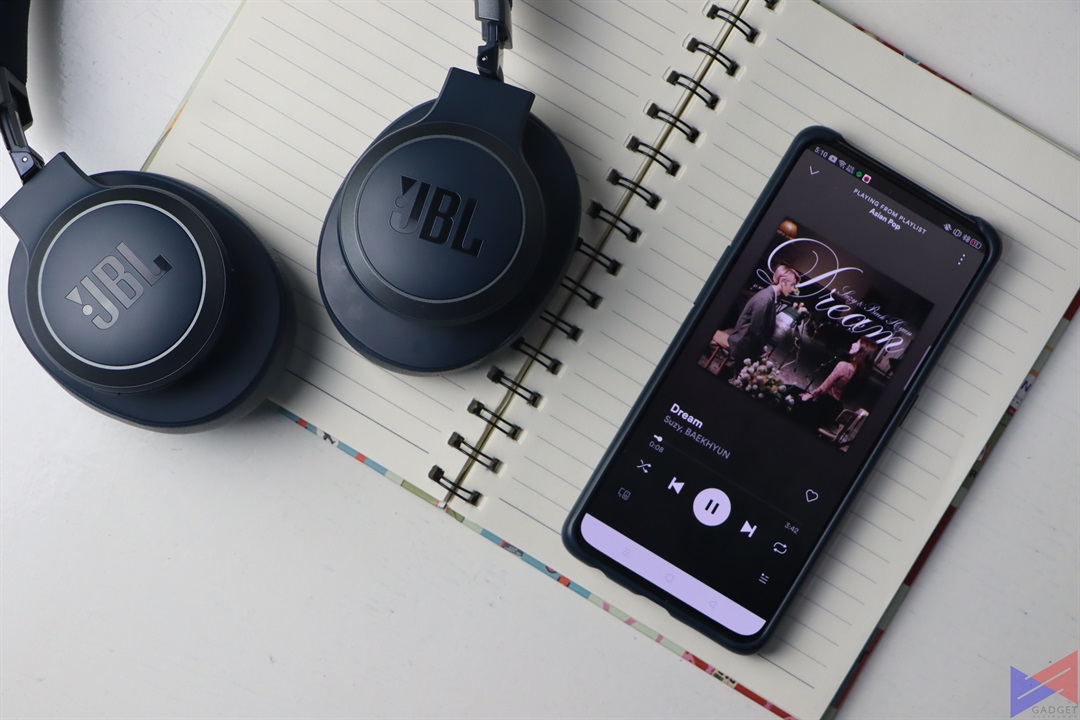 JBL LIVE 650BTNC is equipped with Bluetooth 4.2. While not exactly the latest version around, the headphones showed a good level of consistency and stability. There were rare occasions where it suddenly gets disconnected from the host device, but not as often as I've experienced from other wireless headphones.
I've used these headphones with a couple of smartphones, the OPPO Reno2, the Huawei Nova 5T, and the Vivo V17 Pro, as well as my desktop computer, my laptop, and the Hidizs AP80, a Digital Audio Player, and if I remember correctly, there were only a couple of instances where the audio signal suddenly got cut when the source was in my pocket.
As far as range is concerned, I was able to go as far as around 10 meters, before the audio started to get choppy. Pretty much the same with most other wireless headphones I've tried. The JBL LIVE 650BTNC can also be connected to two devices at the same time.
Noise Cancellation
The LIVE 650BTNC's Active Noise Cancellation is nowhere near the Sony WH-1000XM3 or the Sennheiser Momentum, but remember that you're basically paying almost or more than half the price for this one. That being said, it's more capable than what I expected.
When I was in car, it managed to cancel out the sound of the engine, as well as the sound of the traffic outside. When I was in a restaurant on a Sunday, which is when it's usually crowded, it managed to block off the voices of people around me, all were talking, but I could hear the sound system, just a little bit.
When I'm in my room, it's enough to nullify the sound of my Air Conditioner running, as well as the taps on my table. There is  a bit of added pressure in your ears when using it, but not enough that it's uncomfortable or distracting.
When nothing is playing, you'll still be able to hear the hits on your keyboards, or the short squeaks when you lean on the backrest of the chair, but they're noticeably muffled.
Sound Quality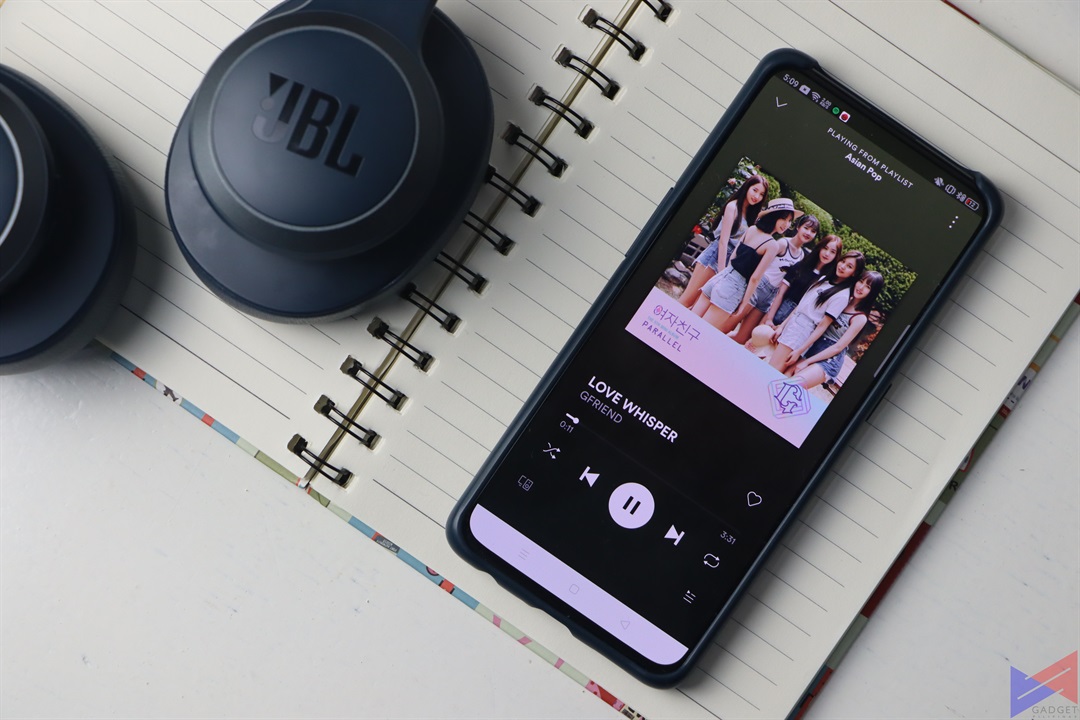 Bass. The bass on these headphones are a bit lighter in terms of presence, but can actually be noticeable when you focus on. There's a bit of punch, but just enough to blend well with the other frequencies.
Mids. If you fancy vocal tracks, these headphones will be a treat. In Ben&Ben's "Hummingbird," vocals are certainly prioritized, and are slightly forward. Each word comes across with good crispness, clarity and detail. The "S" sound comes across as sweet and is not piercing. Echoing parts also extend well.
Highs. If there's a part of the sound that feels a bit short to my taste, it's the highs. Cymbal sounds are decent, but fall short in terms of sparkle. Still, that's probably because I'm used to an IEM that emphasizes the highs. The overall attack is still decent in general.
Volume. On its own, these headphones don't go as a loud, even when maxed out. It's only when you increase the volume on the source wherein it actually gets loud enough, at least for me. On the AP80, I usually listen with volume at 50, but with the LIVE 650BTNC, i need to crank that up to around 60 to get a decent volume.
Software
My JBL Headphones is an app that you can freely download in my case, from Google Play. It basically gives you the option to adjust the sound settings of your headphones through a number of presets, or through a dedicated equalizer.
I'm not exactly a fan of how you actually adjust the equalizer, which is by dragging the points in each frequency, as I'd rather have a + or – 1, 2, 3 and so on type of adjustment.
Does it work, well, my ears tell me it does, but unless you choose one of the presets, the impact isn't really that much.
Another feature of the app is allowing the user to select which assistant to use as default. In this case, Google Assistant, which I selected, or Alexa.
To talk to the Google Assistant, just tap and hold the left side of the headphones while you say your command. To hear your notifications, just tap it once.
Battery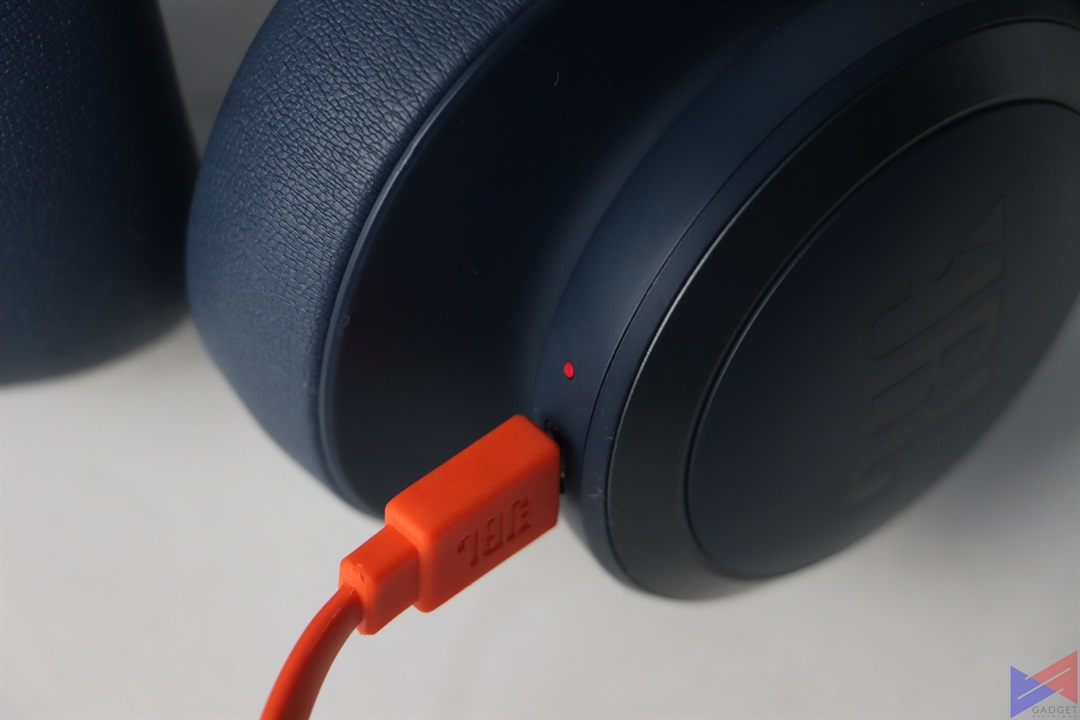 JBL claims 20 hours of use with ANC ON, but i got around 23 hours at around 70% volume and continuous playback. Using the supplied cable and a 6-port wall charger, I was able to recharge the battery from zero to full at around 1.5 hours.
JBL LIVE 650BTNC Wireless Over-Ear Noise-Cancelling Headphones Review
Our Verdict
For its PhP10,999 price tag, the JBL Live 650BTNC offers a well-rounded sound signature that should please most users, unless you're very picky about the sound. It isn't for bassheads, but those who play a lot of vocal and pop tunes will probably enjoy it the most. The ANC on these cans aren not a gimmick, and is certainly very effective, considering its price. Add to that, the ability to use it wired or wireless, the ability to call out Alexa or Google Assistant, good build quality, comfort for long hours of use, and of course, its outstanding battery life. There are things that could've been done better such as the button placement and size, the choice of materials for the headband, and the less than stellar volume. Its companion app is quite simple and straightforward,but the custom equalizer could've had better impact on the actual sound. Still, these are only minor issues to me, and at the end of the day, the plus is able to offset the minus. This makes the JBL 650BTNC a good choice for those who want decent Noise Cancelling headphones without burning a big hole in their wallets.
What's Good
Sweet, Clear and Detailed Mids
Outstanding Battery Life
Decent Active Noise Cancelling
Premium Build Quality
Consistent and Stable Connectivity
Comfortable to Use Even for Long Hours
What's Not
Weak Volume
Highs Fall Short on Sparkle
Buttons are cramped up on one side and are too small