Last time, we tested the new AMD Radeon RX5700 to see how it holds up on a variety of titles, and we were generally quite satisfied with the results.
Now, we have its more beefed-up sibling, the 5700XT. A direct match to the RTX 2070 or 2060 Super, this card also uses the RDNA architecture (Navi) which employs features such as Intelligent Sharpening, Fidelity FX, and is able to take advantage of monitors with high refresh rates to deliver smooth and fluid visuals.
Compared to the RX 5700, the XT boasts more compute units (40 vs 36), and a higher game frequency (1.76GHz vs 1.63GHz). On the flipside, it's more power hungry compared to the 5700 (225W TDP vs 180W TDP).
Of course, more performance doesn't always come free. The 5700XT is around PhP4,000 more pricey than the 5700. The big question is, is it worth it?
Design
Since we're using a card with a reference design, the 5700XT basically looks like a 5700 in most ways. There are exceptions, of course. The 5700XT's casing has a certain curved section that I actually thought was a defect at first. I had to look it up to see if that's how the card really looks, because it didn't look like it was meant to be a part of the design.
5700XT also uses a single cooler, so it'll be interesting to see how good it is at managing its thermals. With three DisplayPorts and a single HDMI port, this card is also suited for multi-monitor setups.
When powered up, the Radeon branding on the side illuminates with red color lighting. Do note that this card requires both an 8-pin and a 6-pin power connector.
Performance
| | | | |
| --- | --- | --- | --- |
| | Run 1 | Run 2 | Run 3 |
| Time Spy | 6890 | 6842 | 6844 |
| Time Spy Extreme | 3047 | 3041 | 3036 |
| Fire Strike | 15092 | 15166 | 14960 |
| Fire Strike Ultra | 5782 | 5788 | 5766 |
| Fire Strike Extreme | 9914 | 9853 | 9877 |
| Sky Diver | 25480 | 25385 | 25586 |
5700XT fared well in most of 3DMark's tests, beating more than half of other results on Time Spy, 76% on Fire Strike, 67% on Fire Strike Ultra, 78% in Sky Diver, and 82% in Sky Diver.
Gaming Benchmarks
We threw in a number of titles from various genres to test out the 5700XT's capabilities – PUBG, Project Cars 2, The Witcher 3, Rise of the Tomb Raider, and a recent release, Gears 5.
PUBG may not have been the most optimized game back on its first days, but the game has come a long way, and runs well on the 5700XT, even at its highest settings.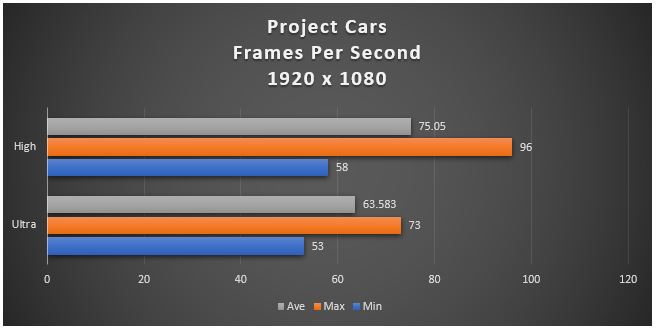 For some weird reason, the 5700 seemed to be heavily challenged by this game, and somehow, it's the same for the 5700XT. In any case, it still managed to out more than 60 FPS on average.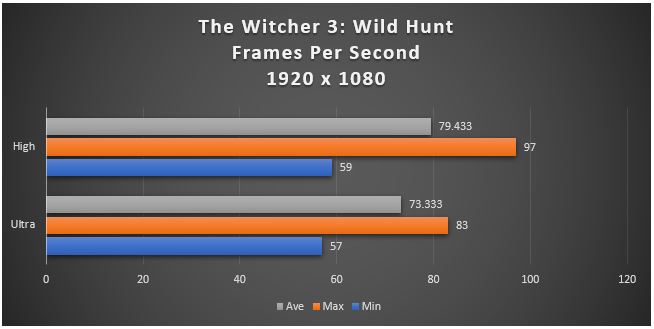 Let's face it. The Witcher 3 is still one of the most awesome looking games out there, and the 5700XT runs it well too, hitting above 70 FPS on Ultra.
One of our benchmark staples, Rise of the Tomb Raider has proven itself to be quite a demanding game, and the 5700XT answers back with great performance all-around.
Since the version of Gears 5 that we have doesn't work with the usual benchmarking tools like FRAPS, we decided to show you a video of actual gameplay instead. Fortunately, the game has its own overal for FPS, Utilization and more, and shows that the 5700XT can run it absolutely smooth, with FPS ranging from around 70 to 100+.
Thermals

The 5700XT manages to maintain a decent hold of its thermal performance, hitting 86 degrees at maximum, and just slightly above 60 degrees on average. If that's what a single cooler can do, imagine what a triple cooler can.
Software
Radeon Software Adrenalin Edition is the latest version of AMD's software for its graphics cards, and offers a ton of options for you to play with.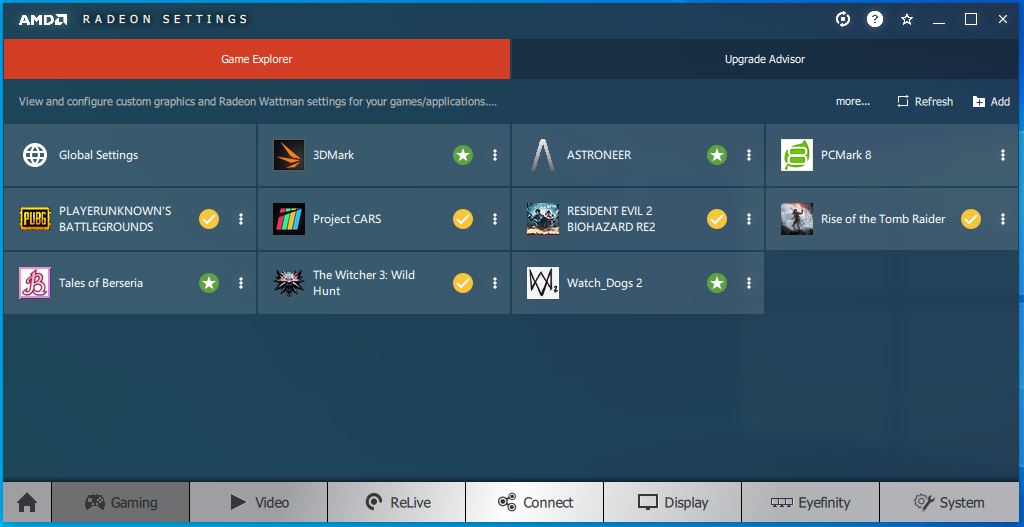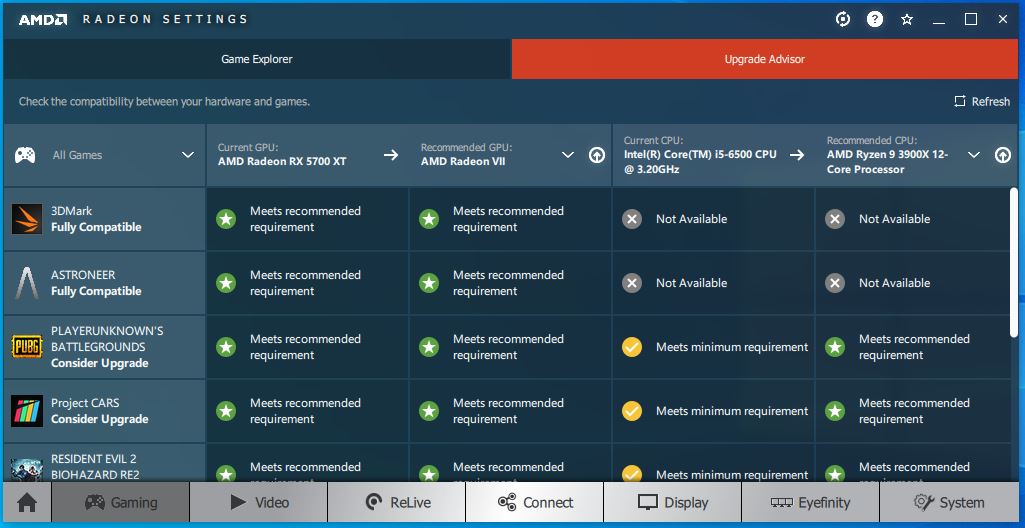 Apart from monitoring performance and adjusting global settings, it also gives you an overview of how compatible your system is with whatever games you have installed.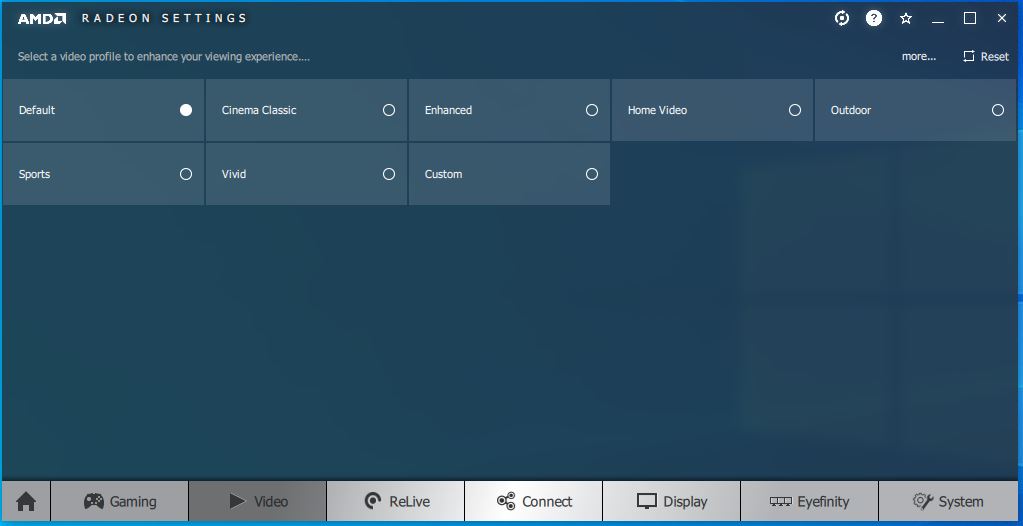 There are also profiles for enhancing video content.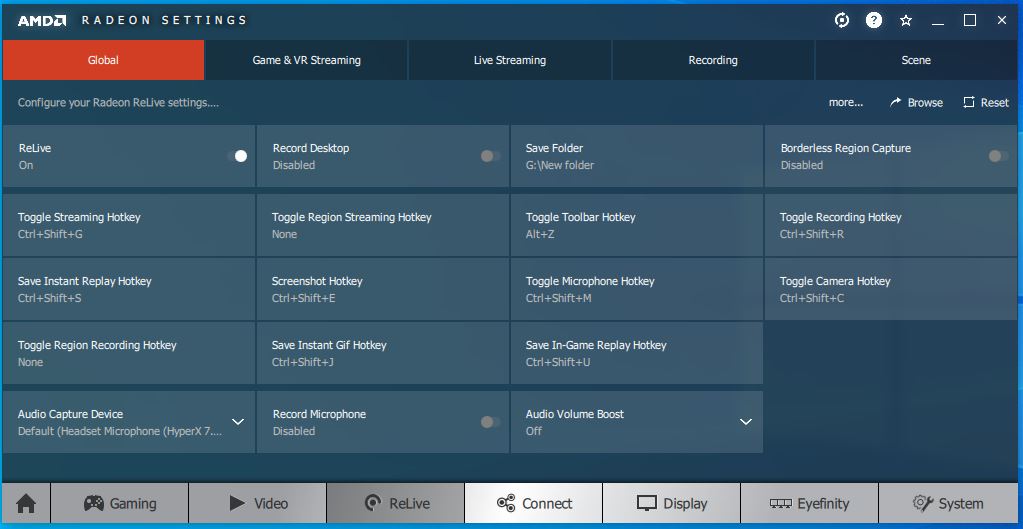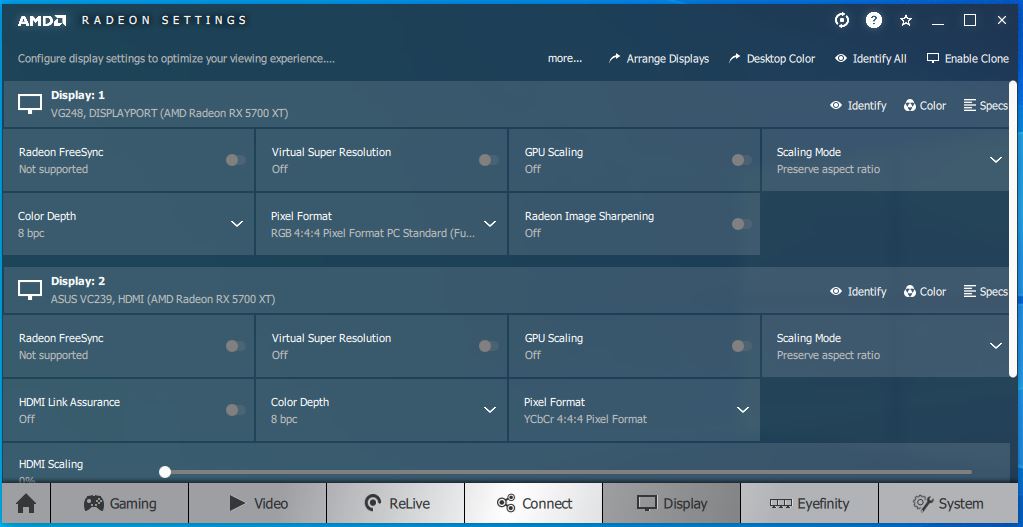 You can also record and stream gameplay using Radeon ReLive, manage multiple displays, and even setup AMD Eyefinity, to use multiple displays as a single monitor.
Review: AMD Radeon RX 5700XT
Our Verdict
To answer the question, YES. This card is worth getting. That price difference is worth it, considering that this is also aimed at 1440p gaming. The 5700XT breezed through just about everything we threw at it, except for one game, though general performance is still more than satisfactory. It also manages its thermals well, and that's despite it only having a single cooler. Of course, the downside to this card is that it doesn't have Ray Tracing cores, which would certainly improve visuals in compatible titles. So, If you have the budget to get this one instead of the 5700, do it. It's that simple.
What's Good
Ran well on everything we threw at it
Decent thermal performance for a GPU with a single cooler
Refined, polished, feature-packed software
Properly priced
What's Not
No Ray Tracing cores
Design may look a bit too plain for some
Still needs work on optimization for some games
Emman has been writing technical and feature articles since 2010. Prior to this, he became one of the instructors at Asia Pacific College in 2008, and eventually landed a job as Business Analyst and Technical Writer at Integrated Open Source Solutions for almost 3 years.