MSI just unveiled the latest Modern and Prestige series laptops powered by 10th Gen Intel Core processors at IFA 2019. Both the Modern and Prestige series are designed with content creators in mind.
The Prestige 14 and 15 feature the most powerful 10th Gen Intel Core i7 processor along with MSI's True Pixel display, which features a 4K UHD resolution. They also feature True Color calibration, 100% AdobeRGB wide color gamut, and guarantee Delta-E<2 color accuracy.
The True Pixel display is maximized with a thin-bezel display that offers around 90% screen-to-body ratio. The latest Prestige series laptops also feature the latest NVIDIA GeForce GTX series graphics.
Both the Prestige 14 and 15 are light laptops at just 1.2kg and 1.6kg respectively. The Prestige 15 allows up to 16 hours of battery life, while the Prestige 14 allows up to 10 hours. They both come with two Thunderbolt 3 ports along with Wi-Fi 6.
The Modern 14 is powered by up to 10th Gen Intel Core i7 processor and up to NVIDIA GeForce GTX MX250. It has a compact metal chassis and weighs in at just 1.19kg. It boasts up to 10 hours of battery life.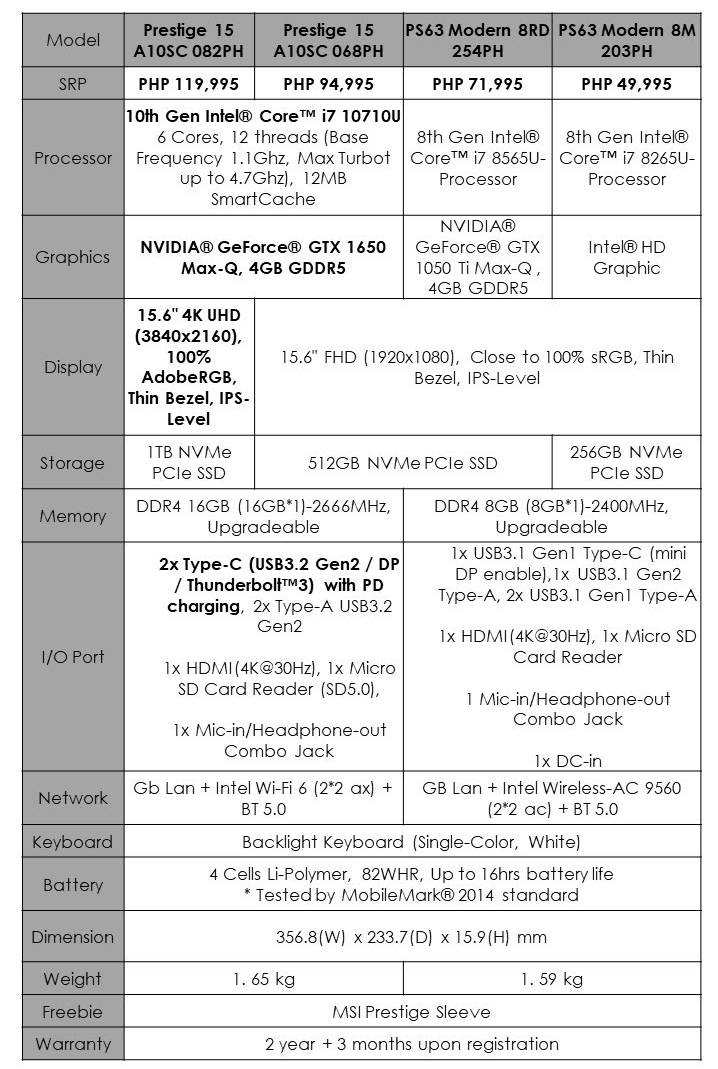 The Prestige 14 and 15 series is now available for pre-order, while the Modern 14 is yet to be announced.