Canon has just expanded its PIXMA Ink Efficient G Series with three new refillable ink tank system printers. These are the PIXMA Ink Efficient G6070 All-in-One, PIXMA Ink Efficient G5070, and PIXMA Ink Efficient Monochrome GM2070.
These Printers combine a small footprint with automatic two-sided printing through an integrated-in-body ink tank design. They also introduce a new ink bottle design that drains readily into empty ink tanks with no need to squeeze during the refill process. A two-way channel in the ink bottle funnel regulates air pressure so that ink stops automatically once the maximum level is achieved.
The latest Canon G series printers feature a two-way paper feed design. They are equipped with front or rear tray feeding options which allows for two kinds of media to be loaded at any time. The rear tray can be loaded with ID card sized papers, envelopes, and glossy photo papers, while the front tray can be packed with 250-sheet A4 plain office papers.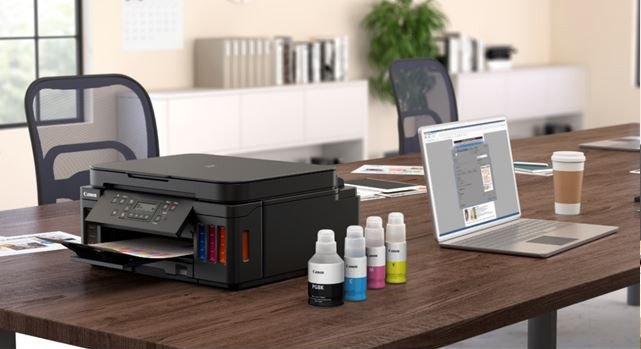 The PIXMA Ink Efficient G6070 All-in-One is a multi-function printer that handles printing, scanning, and copy jobs. It has an Ethernet port and wireless connectivity that ensures flexibility while a 2-line LCD panel makes it easy to perform and confirm printer settings.
The PIXMA Ink Efficient G5070 is a dedicated printer without scan or copy features. Like the G6070 All-in-One, it has a 2-Line LCD panel that simplifies setup and provides device status information like remaining ink levels.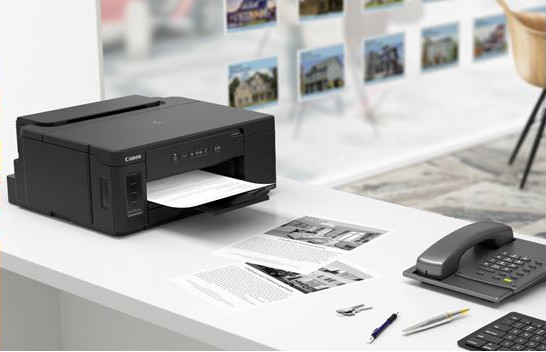 Lastly, the PIXMA Ink Efficient Monochrome GM2070 is a unique printer that mostly black-and-white but can also print in color. It is fueled by a single refillable black ink tank, and has a unique design that accepts a conventional color ink cartridge for occasional and small job prints. When the cartridge is removed, the printer snaps back into a single function monochrome printer.
The Canon PIXMA Ink Efficient G series is now available. The PIXMA G6070 is available for PHP 16,990. The PIXMA G5070 is priced at PHP 11,990. While the PIXMA GM2070 is priced at PHP 9,690.
Ram found his love and appreciation for writing in 2015 having started in the gaming and esports sphere for GG Network. He would then transition to focus more on the world of tech which has also began his journey into learning more about this world. That said though, he still has the mentality of "as long as it works" for his personal gadgets.