Choosing the right storage device for a particular purpose may just be all about capacity, portability and price. But in fact, there are many other increasingly important factors to be considered.
For deciding between an SSD and an HDD, it's important to identify the criterion that best complements your workflow, and if there are any other specific needs.
Pricing: HDD's offer larger capacity at more attractive prices.
Portability: SSD's can be smaller, thinner and lighter than HDDs, as they have no moving parts inside
Easier Data Recovery: SSD's store data in a less intuitive way. HDDs on the other hand makes recovering data easier.
Greater Protection: SSDs can survive harsher treatment because they have no moving parts that can break
Energy Efficiency: SSDs don't have to spin up a platter from a standstill, and thus consumer less energy
In this regards, Transcend Information Inc., a leading manufacturer of storage and multimedia products, offers a wide range portable storage options designed to cater to your specific needs and budget.
Portable SSD: In Need of Speed and Always on the Go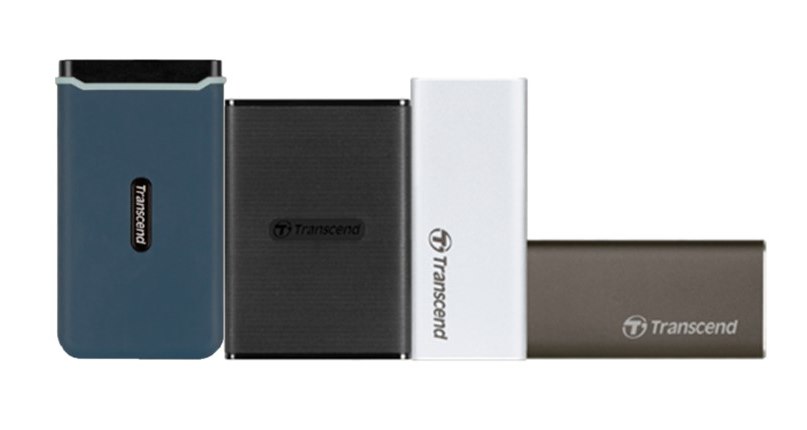 With Transcend's portable SSD's, your data is secured, you get increased storage capacity, faster startup times across every application, and a better gaming experience overall as you take your laptop along in adventures.
Portable HDD: Heavy on Storage and Light on Price
If you're on a budget, and you have a large collection of photos, videos, audio, and documents on your PC, you'd probably want to check out Transcend's StoreJet Portable HDDs, as they offer a good balance of quality, price, and storage space. This enables you to easily transfer files between devices, back up important data, and so much more, all on the go.
Exclusive Transcend Elite Software
Developed for use with Transcend's Portable SSDs and HDDs, Transcend Elite offers powerful user-friendly applications that help users manage data and increase productivity. Paired with Elite, your Transcend Storage device makes it easy to organize, protect, and keep important files up-to-date.
Best of all, Transcend's Portable SSDs and HDDs are covered by a Three-Year Limited Warranty.
Emman has been writing technical and feature articles since 2010. Prior to this, he became one of the instructors at Asia Pacific College in 2008, and eventually landed a job as Business Analyst and Technical Writer at Integrated Open Source Solutions for almost 3 years.